EDITOR-IN-CHIEF:
ARTS EDITOR:
PROSE EDITOR:
DeWitt Henry Founding editor of Ploughshares literary magazine; awarded the Commonwealth Award in 1992; has authored The Marriage of Anna Maye Potts (winner of the Peter Taylor Prize for the Novel) two memoirs, Safe Suicide: Narratives, Essays, and Meditations and Sweet Dreams: A Family History; a collection, Falling: Six Stories; edited five anthologies, including Sorrow's Company: Writers on Loss and Grief; graduate of Amherst College, BA, and Harvard University, PhD; attended MFA program at University of Iowa; Professor Emeritus of Emerson College, MA. His Sweet Marjoram: Notes and Essays will be published by Plume Editions/MadHat Press in October 2018. www.dewitthenry.com
POETRY EDITOR:
Sara London Her first poetry collection is The Tyranny of Milk (Four Way Books), and her second , Upkeep, is forthcoming in 2019. Her poetry has appeared in The Hudson Review, Poetry East, The Iowa Review, Poetry Daily, AGNI Online, Salamander, The Common, among others.  She is also the author of  two children's books (HarperCollins and Scholastic). Other writing has appeared in venues such as Art New England, Provincetown Arts, The Cape Cod Times, The Iowa Review, and Design Times. She earned her MFA in poetry from University of Iowa; worked as managing editor for The Iowa Review; as an editorial assistant at Scribner's;  as fiction editor for Seventeen magazine, and poetry editor for Special Report. She presently teaches at Smith College. www.saralondonwriter.com
 FEATURE WRITER: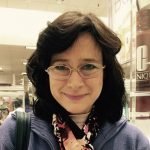 Jennifer Nelson memoir writer, teacher and former journalist. Her work has appeared in brevity. com, writingthrudivorce.com among others. She was awarded an MFA in creative nonfiction from Vermont College of Fine Arts and a Masters in journalism from Columbia University. jenniewrites.com
ART CORRESPONDENTS: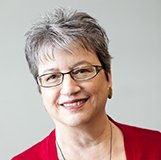 Susan B. Apel Her creative nonfiction and poetry have appeared in Vine Leaves Literary Journal, Best of Vine Leaves 2015, Rhizomes, Vignette Review, Fredericksburg Literary and Art Review and Persimmon Tree. She writes about local arts on her blog, ArtfulEdge, at dailyUV.com, and contributes reviews to arts magazines like The Arts Fuse and Delicious Line. She authors a column about legal issues for the newspaper, Vermont Woman.
DIRECTOR OF MARKETING: