EDITOR-IN-CHIEF:
Sandra Tyler Author of Blue Glass, a New York Times Notable Book of the Year, and After Lydia, both published by Harcourt Brace; awarded BA from Amherst College and MFA in creative writing from Columbia University; professor of creative writing on both the undergraduate and graduate levels, including at Columbia University, (NY), Wesleyan University (CT), and Manhattanville College, (NY); production freelancer for Glamour, Self, and Vogue magazines; freelance editor; a 2013 BlogHer.com Voices of the Year; judge for annual Stony Brook University's national fiction contest and  2016 Central Coast Writer's contest.  www.awriterweavesatale.com
ARTS EDITOR: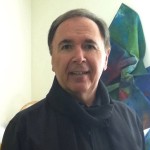 Richard Malinsky Lyrical abstract painter whose work is recognized regionally, nationally and internationally. His work has garnered awards from adjudicated museum exhibitions, art associations and prominent galleries throughout the U.S. Recently he received the Special Distinction Award at MIAB- Portugal International Biennale 2016. He is represented in the permanent collections of The Philadelphia Museum of Art, Philadelphia, PA; The New Britain Museum of American Art, New Britain, CT; RCA Corporate Art Collection, New York, NY; University of Connecticut Health Center, Farmington, CT; Thomas Jefferson University, Philadelphia, PA; Ursinus College, Collegeville, PA; and numerous private collections throughout the United States, Canada, and Europe. www.malinskyexpressionism.com
FEATURES EDITOR: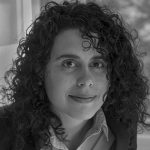 Emily Jaeger an MFA candidate in Creative Writing at UMASS Boston. A Literary Lambda and Tent Fellow, her work has appeared in Four Way Review, Salamander, and Apt. Her chapbook The Evolution of Parasites was published by Sibling Rivalry Press in 2016.
INDIE BOOK REVIEWER:
Lanie Tankard is a freelance writer, editor, and researcher in Austin, Texas. She is a former production editor of Contemporary Psychology book review journal. Her own book reviews have been published widely, including in World Literature Today, the Kansas City Star, the Austin American-Statesman, and Florida Times-Journal Magazine, as well as online in River Teeth, Women's Memoirs, Draft No. 4, and 100 Memoirs. www.lanietankard.wordpress.com
LITERARY BOOKMARKS EDITOR:
DeWitt Henry Founding editor of Ploughshares literary magazine; awarded the Commonwealth Award in 1992; has authored The Marriage of Anna Maye Potts (winner of the Peter Taylor Prize for the Novel) two memoirs, Safe Suicide: Narratives, Essays, and Meditations and Sweet Dreams: A Family History; a collection, Falling: Six Stories; edited five anthologies, including Sorrow's Company: Writers on Loss and Grief; graduate of Amherst College, BA, and Harvard University, PhD; attended MFA program at University of Iowa; Professor Emeritus of Emerson College, MA. www.dewitthenry.com and http://dewittsend.ink.
ART BOOKMARKS EDITOR: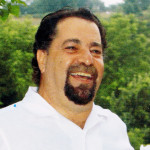 Donald Kolberg Sculptor, painter, art marketer and writer. His artwork has been exhibited throughout the U.S. in museums and galleries. He has been featured in an NBC short documentary and numerous print and zine publications. He is founder of ArtCore, an international newsletter; conducts workshops on marketing and art techniques including workshops on creating Strappo's, a dry transfer acrylic monotype. Donald recently created an e-zine for monoprint and monotype artists that is free to be part of and there are no purchase requirements. A graduate of California State University, Los Angeles, his master work was continued at Otis Art Institute. Additionally he produced Periscope Up an independent television production for a Pennsylvania PBS station. His artwork has been included in the publication Sculpture and Design with Recycled Glass. Additional artwork and information can be viewed at www.DonaldKolberg.com
EDITORIAL ASSISTANT: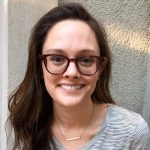 Angelica Gonzalez A recent graduate of the Writing, Literature & Publishing program at Emerson College; she has worked as a reader for Stork Magazine, Central Square Theater, and Wilde Press.
CONTRIBUTING EDITORS: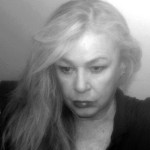 Charlotte Thompson Conceptual photographer and owner of Digital Art Transparency Overlays. Besides designing book covers, her works are in individual collections both in the U.S. and abroad, including Denmark, Sweden, Australia, and Korea. She has shown her photography at Photo Contemporary, OPF Gallery One, Raleigh Studios, and in a Hollywood exhibitions. www.opfgalleryone.com/artists/charlotte-thompson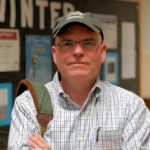 Richard Gilbert Author of Shepherd: A Memoir, about the decade he and his family operated a sheep farm in the remote hill country of Appalachian Ohio. Formerly marketing manager of Ohio University Press/Swallow Press, where he also helped acquire books; in prior years he worked as a newspaper reporter in Georgia, Florida, and Indiana. He teaches writing at Otterbein University. http://richardgilbert.me/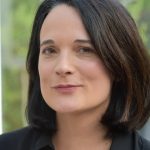 Jo Ely Graduate of Oxford University with a degree in English; author of Festivals and Art for Everyone published by Collins and Longman; reviewer for the Empathy Library founded by writer and cultural historian Roman Krznaric, and curated by poet Sophia Blackwell; shortlisted for the Fish International Short Story competition. Her first novel, Stone Seeds, will be published by Urbane Publications, spring 2016. www.jo-ely.co.uk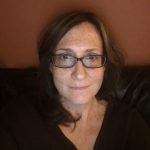 Amy Yelin Her work has appeared in the Boston Globe, Globe Magazine, the Gettysburg Review, Literary Mama,Sweet: A literary confection and elsewhere. Her essay "The Memoirist" (LunchTicket) received a Pushcart nomination and "Torn" (The Baltimore Review), was recognized as a notable essay of 2006. Yelin's work also appears in the anthologies Mamas and Papas and Tarnished: True Tales of Innocence Lost. In 2008, she won the Skirt magazine and WEKU (an NPR station) "This We Believe" contest and recorded her piece "On Magic" for a radio special. Recently she was awarded a Sustainable Arts Foundation Fellowship from The Vermont Studio Center, and has received scholarships from the Norman Mailer Writer's Colony and the Prague Summer Writing Program. She completed her MFA in creative writing at Lesley University in 2005. Yelin is the former managing editor of Solstice Literary Magazine and a founding member of the Arlington Author Salon, a reading series in Arlington, Mass. www.yelinwords.com
John Skoyles Published six books of poems, most recently, Inside Job and Suddenly It's Evening: Selected Poems. His work has appeared in The New Yorker, The New York Times, Poetry, The American Poetry Review, and The Atlantic, among others. He is also the author of two books of nonfiction, Generous Strangers, a collection of personal essays, and a memoir, Secret Frequencies: A New York Education. His awards include two grants from the National Endowment for the Arts as well as fellowships from the New York and North Carolina Arts Councils. He has taught at Southern Methodist University, Sarah Lawrence College, and Warren Wilson College, where he directed the MFA program. He is currently Professor in the Writing, Literature and Publishing Department of Emerson College, and the poetry editor of Ploughshares. He is also a member of the Writing Committee of the Fine Arts Work Center in Provincetown. His autobiographical novel, A Moveable Famine: A Life in Poetry, was published in 2014.  Quale Press will publish The Nut File, a fiction/nonfiction hybrid in 2017. https://johnskoyles.org/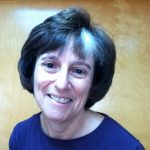 Joyce Peseroff Her fifth book of poems, Know Thyself, was named a "must-read" by the 2016 Massachusetts Book Awards. She is the author of The Hardness Scale, A Dog in the Lifeboat, Mortal Education, and Eastern Mountain Time. She edited Robert Bly: When Sleepers Awake, The Ploughshares Poetry Reader, and Simply Lasting: Writers on Jane Kenyon. She has received fellowships from the University of Michigan, the NEA, and the Massachusetts Artists Foundation, and won a Pushcart Prize. She has been Managing Editor, Associate Poetry Editor, and Contributing Editor for Ploughshares, and ran the Phone-a-Poem project from a closet at Emerson College for several years while she was associated with the journal. She was Distinguished Lecturer at the University of Massachusetts, Boston, where she directed the MFA Program for its first four years, and currently blogs on writing and literature at www.joycepeseroff.com