WTP is published ten times a year; we regularly feature a rich and resonate roster of the literary and visual arts, by both established and emerging writers and artists. Keep up with the latest: cutting-edge fine art, and contemporary poetry, fiction, and creative nonfiction from across the world.
Between our Covers
Enjoy an eclectic mix of the literary, painting, sculpture, mixed media, photography, drawing, the innovative and the offbeat. The Woven Tale Press mission is to grow the online presence of noteworthy writers, photographers, and artists. Most contributors are credited with interactive urls back to their websites. If we discover an artist via a gallery, we will link back to the gallery's website as well.
You must register to view the current digital publication.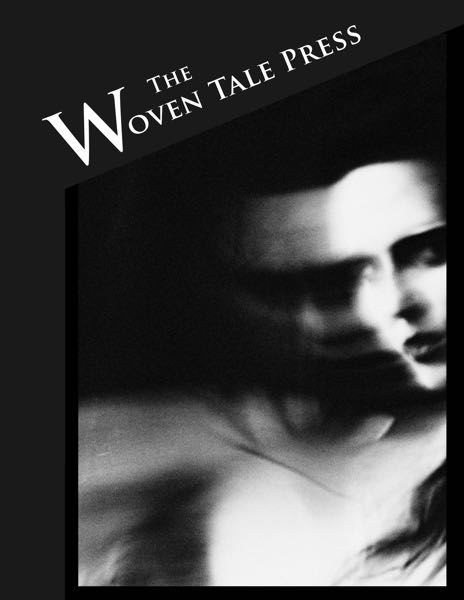 Snapshots from Vol. VII #2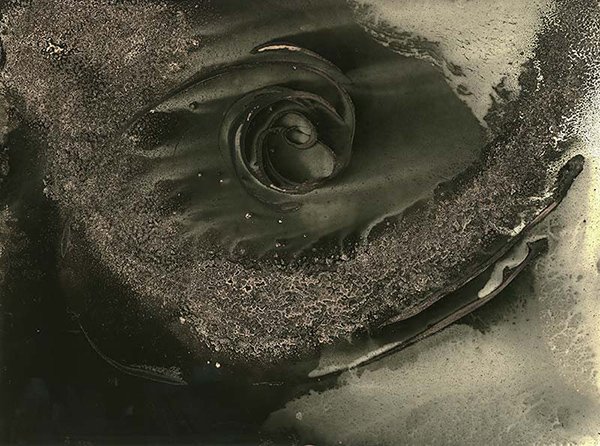 Chemigrams
These unique and beautiful Chemigrams are created on black-and-white paper, using traditional photographic chemicals, ingredients from the kitchen, art materials, and light, the images are coerced into being by painting, spraying, and/or dipping the paper into different solutions.
By Amy Kanka Valadarsky: Eye of the Storm, silver gelatin Chemigram, 7″ x 9.5″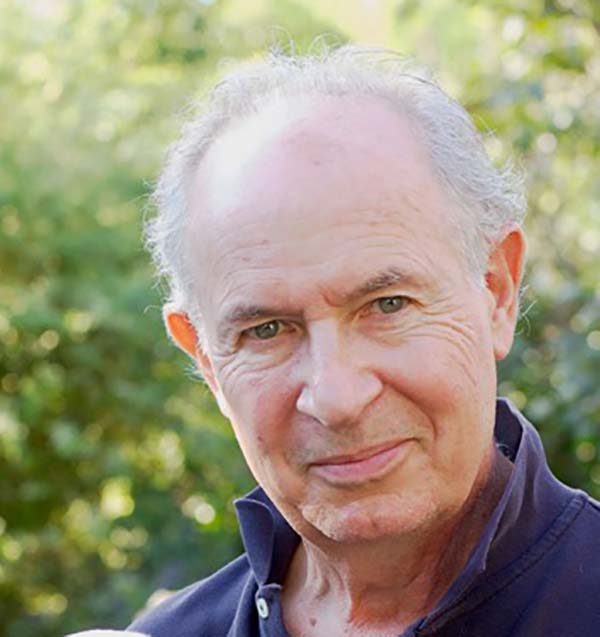 Memoir
Read the insightful and quite entertaining excerpt from John Skoyles' Driven, a memoir in the form of a travelogue forth coming this spring by Madhat Press.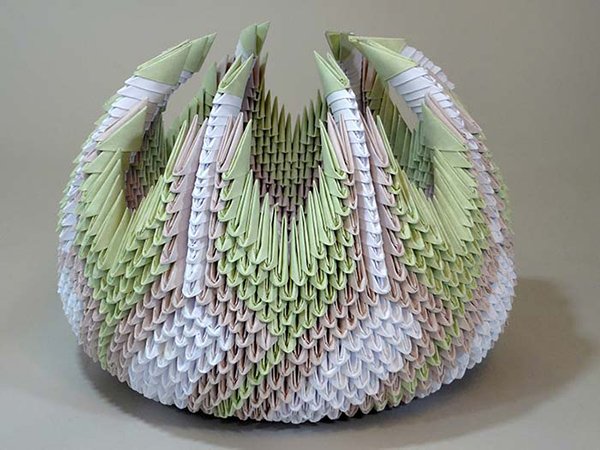 Paper Sculpture
"I use paper to find new forms of expression through complex modular folding. Paper allows me to create abstract direct sculpture…My style reveals the dynamic lines and abstracted strucutre of various organic forms which reflect the environment."
By Francene J. Levinson: Urchin, paper sculpture, 9″ x 11″ x 11″
Thoralf Knobloch's paintings, largely drawn from imagery in and around his native Dresden and Berlin, Germany, document post-industrial structures and surroundings, in explorations of origin and consequence. Knobloch is a graduate of Hochschule für Bildende Künste Dresden, where he studied under Ralf Kerbach, and he was the 2003 recipient of the Vattenfall Europe award. In 2005, he was a German representative artist at the Prague Biennale. Knobloch is represented by Gaa Gallery, Wellfleet, MA.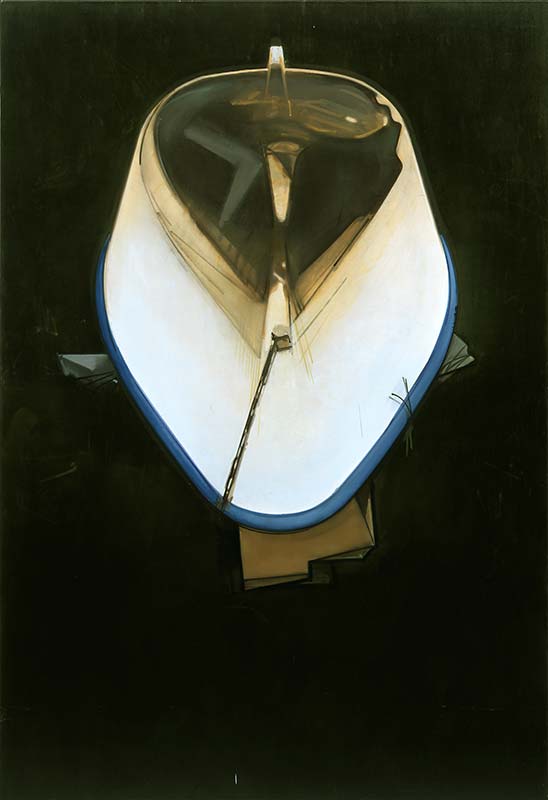 Boot Kieloben
oil on canvs, 75" x 51"
We invite you to browse some of our magazine content that we periodically spotlight on our site. If you like what you see, perhaps you'll want to subscribe and/or submit.
Experience our aesthetic, by immersing yourself in powerful artworks and resonant writing.
Experience our aesthetic, by immersing yourself in powerful artworks and resonant writing.