The Woven Tale Press: a Magazine for Writing and the Visual Arts
The WTP magazine is published ten times a year. It is a true hybrid of  noteworthy writing and visual arts — at once a fine art magazine and literary journal. We regularly feature a rich and resonate roster of fiction, creative nonfiction, poetry, and the visual arts, by both established and emerging writers and artists. Keep up with the latest: cutting-edge literary and fine art from across the world.
Between our Covers
Enjoy an eclectic mix of the literary, painting, sculpture, mixed media, photography, drawing, the innovative and the offbeat. The Woven Tale Press mission is to grow the online presence of noteworthy writers, photographers, and artists. Most contributors are credited with interactive urls back to their websites. If we discover an artist via a gallery, we will link back to the gallery's website as well.
You must register to view the current digital publication. This month in WTP: Stunning portraits, poetry translations, three-dimensional painting and more!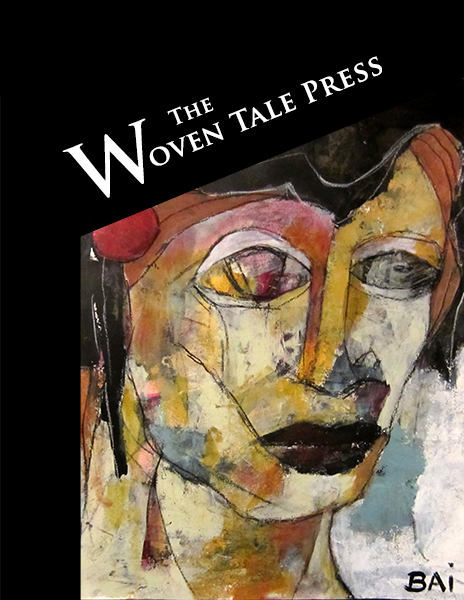 Snapshots from Vol. VIII #8 of The Woven Tale Press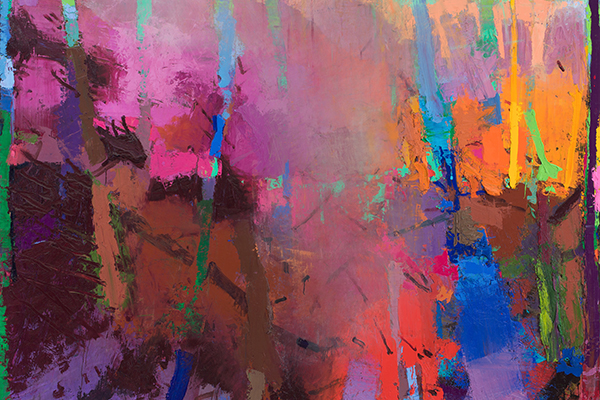 Abstract Landscapes
"Humidity made me a painter. All of these new paintings are meditations on an imaginary pond as seen through veils of South Carolina Lowcountry heat." — Brian Rutenberg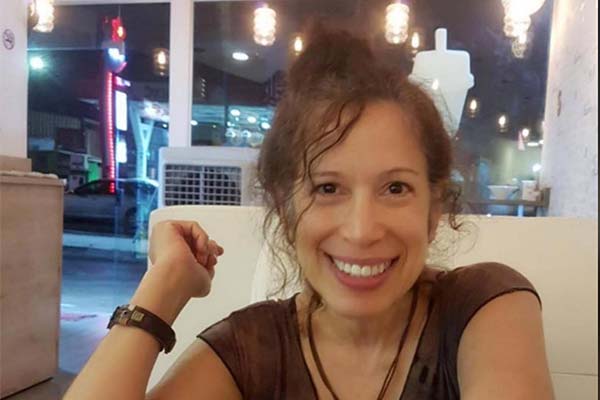 Fiction
Sari Ellen is a Pushcart nominated, Druze-Israeli American writer whose writing has previously appeared in The Woven Tale Press, Beloit Fiction Journal, Blue Lake Review, So It Goes, The Satirist, Manhattan Poetry Review, among other magazines, newspapers, webzines, and anthologies.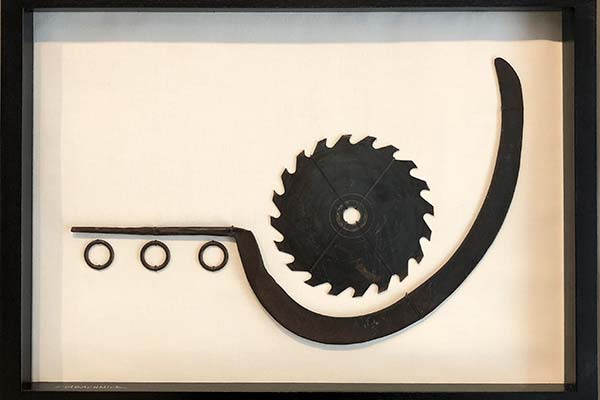 Mixed Media
"I make things out of found objects, both sculptural and functional.  My work is about connections and the partnering of disparate objects." — Susan Tabachnick
Fenniak paints detailed narrative portraits and figures in settings with implied action. These works have luminous surfaces and compelling images that offer a combination of disquiet, uncertainty, burgency, calm, and spirituality. His painting style contains a contrast of inner light with his attention to detail, texture, and atmosphere.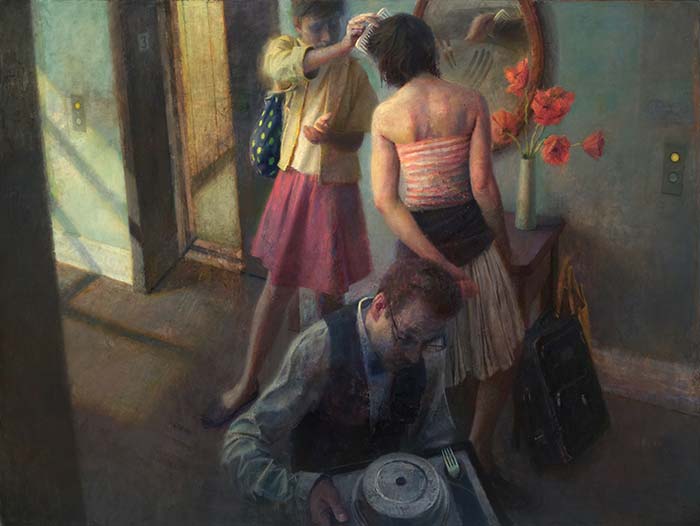 Hotel Corridor
oil on canvas
54" x 72"
By Paul Fenniak
See more of her work in The Woven Tale Press Vol. VIII #8
Highlights from Recent  WTP Issues
You must be registered to access full archive of The Woven Tale Press. (Registration also subscribes you to future issues).
Sample our  WTP Content
We invite you to browse some of our WTP magazine content that we periodically spotlight on our site. If you like what you see, perhaps you'll want to subscribe and/or submit.