WTP is published ten times a year; we regularly feature a rich and resonate roster of the literary and visual arts, by both established and emerging writers and artists. Keep up with the latest: cutting-edge fine art, and contemporary poetry, fiction, and creative nonfiction from across the world.
Between our Covers
Enjoy an eclectic mix of the literary, painting, sculpture, mixed media, photography, drawing, the innovative and the offbeat. The Woven Tale Press mission is to grow the online presence of noteworthy writers, photographers, and artists. Most contributors are credited with interactive urls back to their websites. If we discover an artist via a gallery, we will link back to the gallery's website as well.
You must register to view the current digital publication.
This month, unusual works by one artist who paints from miniatures and another who paints with fire!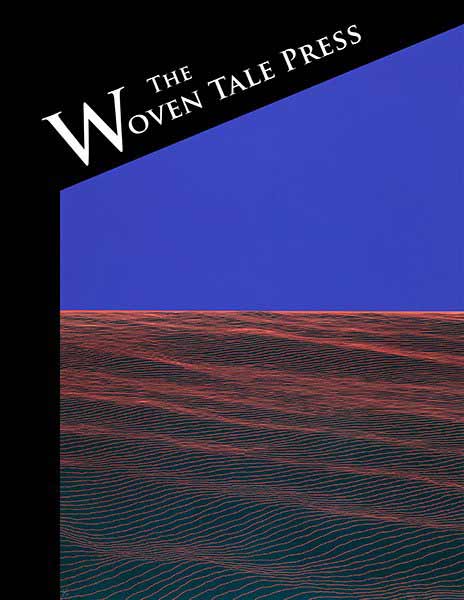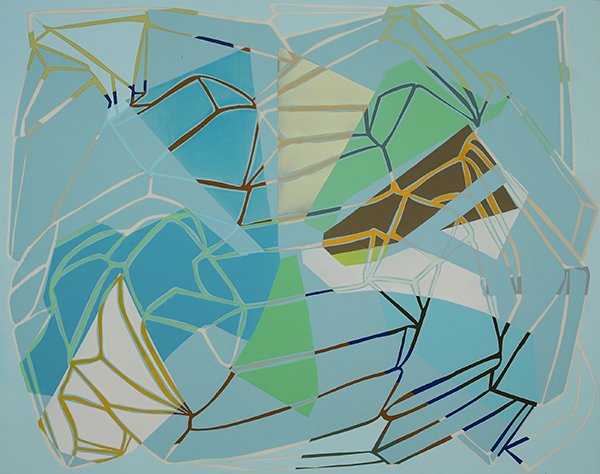 Painting by Susan Dory
In her paintings, Susan Dory employs a complex process of layering paint and color. The large-scale paintings provide balance to the smaller, more domestic scale of the sculptural pieces.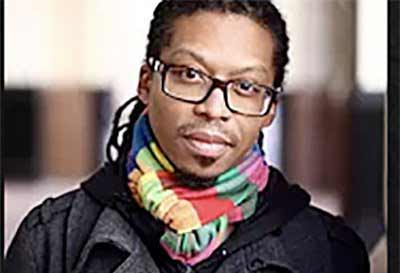 Poetry by Nathan McClain
Poet Nathan McClain is the author of Scale (Four Way Books, 2017). Currently, he teaches at Hampshire College in Amherst, MA, as Visiting Assistant Professor of Creative Writing & African American Literary Arts. His work has recently appeared in or is forthcoming in Poem-a-Day, West Branch Wired, The Common, upstreet and Foundry.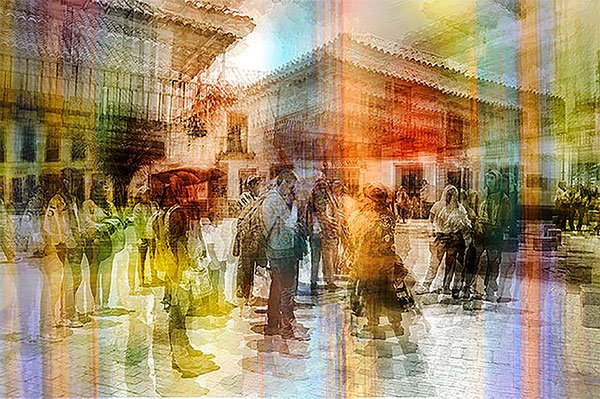 Photography by Alfonso Bonilla
Alfonso Bonilla employs the digital of graphic design in combination with a particular image exposure to achieve his effects. Through overlays and a subjective configuration of his compositions, he offers a reconfiguration of reality through various versions of chromatic richness.
Patrick Hughes creates small-scale watercolor paintings that are both subtle and complex. Though abstract, Hughes's work invokes narrative, revealing the familiar in his meticulous abstract compositions. His control and mastery of his medium is clearly visible in the impeccable gradation of color, refined forms, and bold palette rarely seen in the tradition of water- color painting. Hughes is from Boise, ID.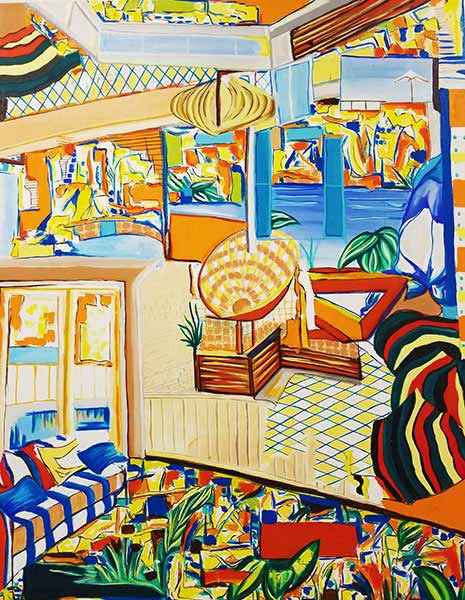 Jump In
oil on canvas
48" x 24"
Highlights from Recent Issues
Sample our Content
We invite you to browse some of our magazine content that we periodically spotlight on our site. If you like what you see, perhaps you'll want to subscribe and/or submit.