The Woven Tale Press, the web's premier online literary and fine art magazine, brings together notable artists and writers seeking to share their work more broadly with communities actively in quest of unique voices and compelling perspectives.
Our Cornerstone: The Woven Tale Press Magazine
A Premier Literary and Fine Art Publication Highlighting Stellar Writing and Visual arts
What's Central to WTP Besides our Magazine:
Our Voice & Vision Series
The idea for Voice & Vision evolved in our Woven Tale Forum, where members are actively conversing on ways to support one another as writers and artists. These collaborations, where the literary meets the arts, we hope serve as enhancements of these already resonate individual works.
Featured From our Magazine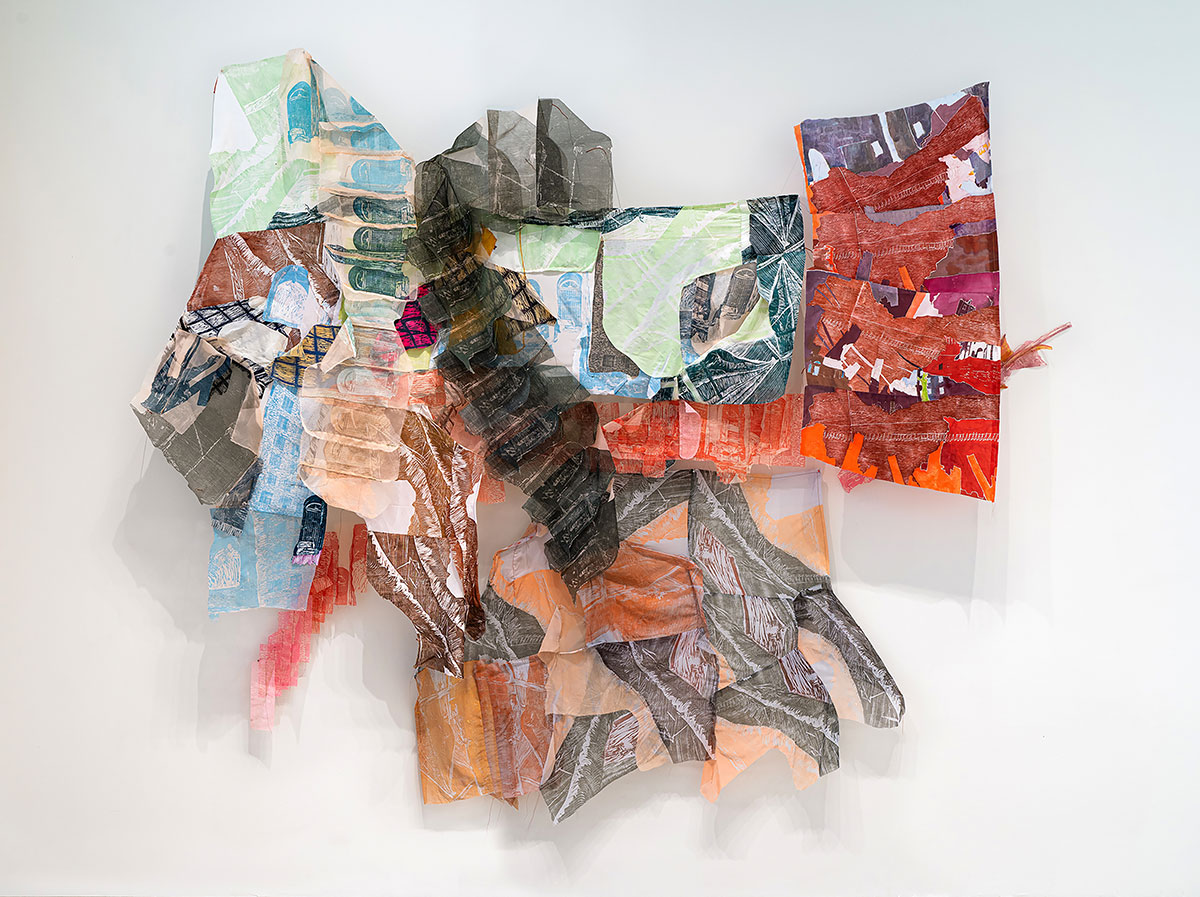 Unfettering (with details)
woodcut prints on silk, installed on orange painted wire
96" x 108" x 9"
By Farah Mohammad

As an artist, Mohammad creates a visual reality for herself, where her past and present, her Pakistani and her American identities, can all coexist.
See more of his work in this month's issue of  The Woven Tale Press, Vol. X #6