The Woven Tale Press: a Literary and Fine Art Magazine

What makes us unique? We give equal precedence to both the written word and the visual arts.
The WTP magazine is published ten times a year. It is a true hybrid of  noteworthy writing and visual arts — at once a fine art magazine and literary journal. We regularly feature a rich and resonate roster of fiction, creative nonfiction, poetry, and the visual arts, by both established and emerging writers and artists. Keep up with the latest: cutting-edge literary and fine art from across the world.
Between our Covers:
Enjoy an eclectic mix of the literary, painting, sculpture, mixed media, photography, drawing, the innovative and the offbeat. The Woven Tale Press mission is to grow the online presence of noteworthy writers, photographers, and artists. Most contributors are credited with interactive urls back to their websites. If we discover an artist via a gallery, we will link back to the gallery's website as well.
Snapshots from WTP Vol. X #5 of The Woven Tale Press
Mixed Media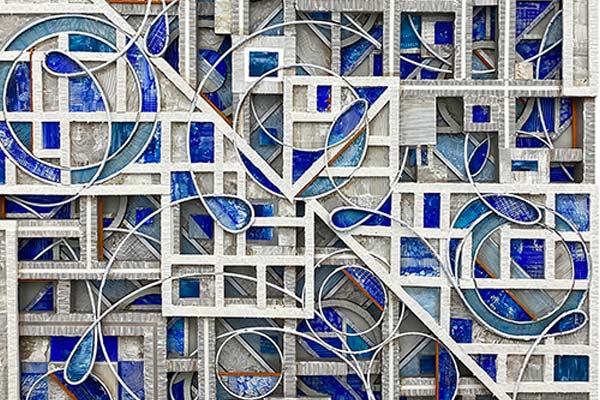 ""My geometric abstract constructions break the plane of two-dimensional painting and are composed of colored, textured, and multi-layered elements made from common materials such as wood, copper, and aluminum." — Chuck Fischer

Fiction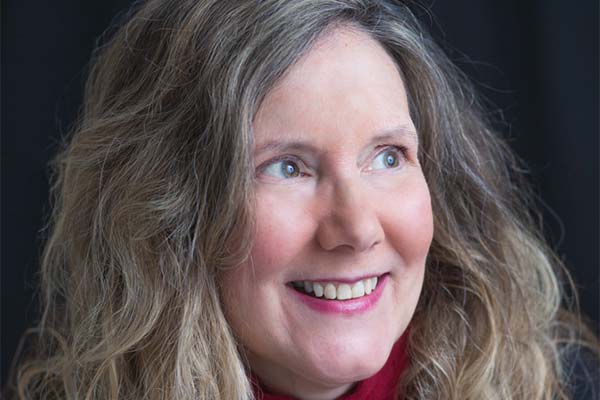 Searle is co-writer on a forthcoming feature film from Duplass Brothers Productions, I'll Show You Mine. Her five books of fiction include My Body to You (Iowa Short Fiction Prize), We Got Him, and A Four-Sided Bed, in development for film. Her show, Tonya & Nancy: the Rock Opera, has been widely produced to national media. She teaches in the Stonecoast MFA program at the University of Southern Maine.
The Surreal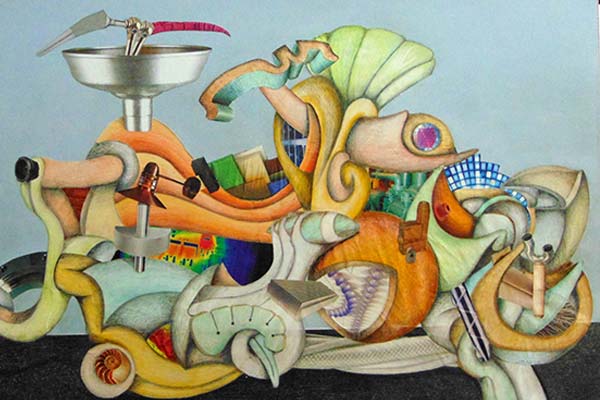 "I aim for a kind of balance of curiosity and puzzlement. The basic nature of the work is fun, and guaranteed fresh. Do these images depict a kind of machine, something bio-mechanical, or an alien life form/landscape?" — Simon Berson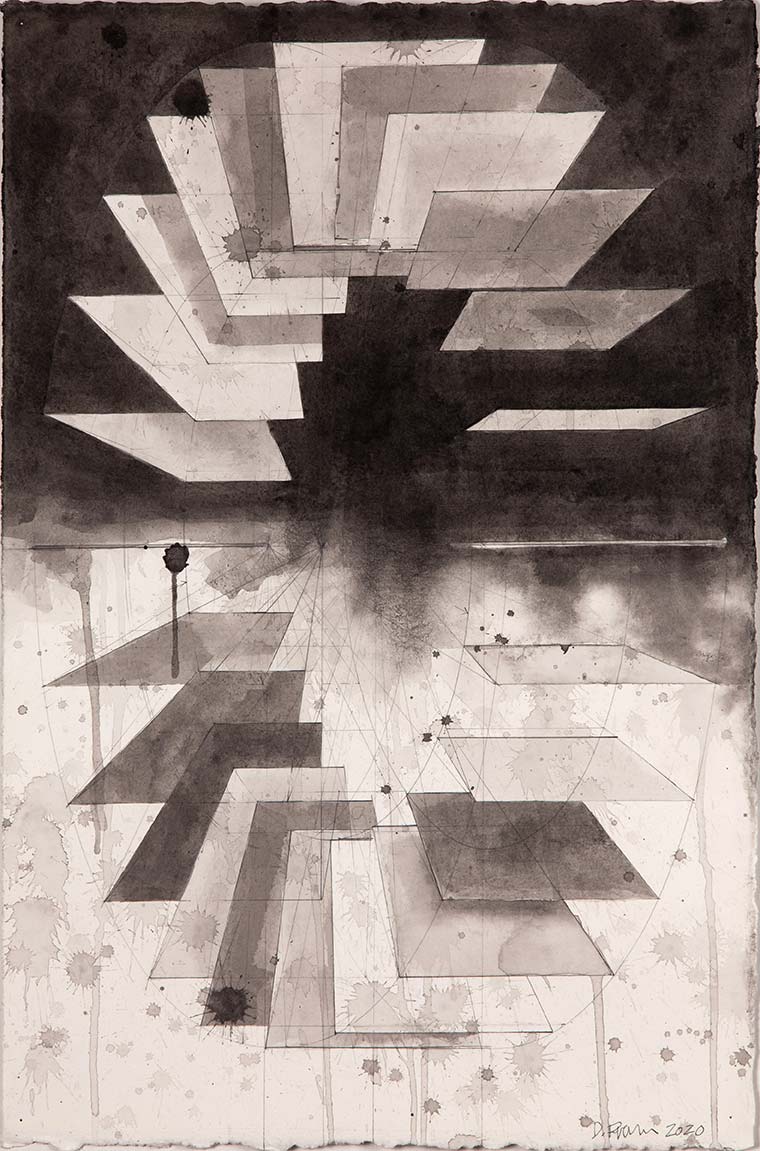 The Source of Now
ink 22'' x 15''
by David Provan
"Through drawing I enjoy that almost magical process of compressing and distilling the three-dimensional world into a flat simulacrum of that world. Although I occasionally draw an object or a landscape, my real fascination lies in the device of perspective itself… how it serves as a tool that translates the world into a flat representation, as well as a format for contemplating how an individual's specific point of view affects their overall world view."
See more of his work in

The Woven Tale Press

Vol. X #5

Highlights from Recent  WTP Issues
And we invite you to browse some of our WTP magazine content that we periodically spotlight on our site. If you like what you see, perhaps you'll want to subscribe and/or submit.