The Woven Tale Press: a Literary and Fine Art Magazine

What makes us unique? We give equal precedence to both the written word and the visual arts.
The WTP magazine is published ten times a year. It is a true hybrid of  noteworthy writing and visual arts — at once a fine art magazine and literary journal. We regularly feature a rich and resonate roster of fiction, creative nonfiction, poetry, and the visual arts, by both established and emerging writers and artists. Keep up with the latest: cutting-edge literary and fine art from across the world.
Between our Covers:
Enjoy an eclectic mix of the literary, painting, sculpture, mixed media, photography, drawing, the innovative and the offbeat. The Woven Tale Press mission is to grow the online presence of noteworthy writers, photographers, and artists. Most contributors are credited with interactive urls back to their websites. If we discover an artist via a gallery, we will link back to the gallery's website as well.
Painting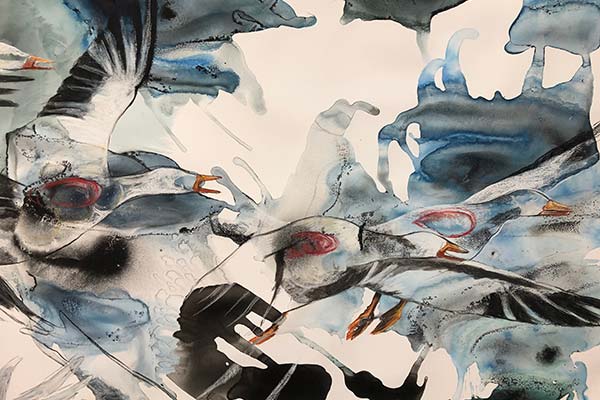 "My work explores forces and life forms of the natural world as metaphors for human experiences of love, loss, grief, and wonder." — Emily McIlroy

Poetry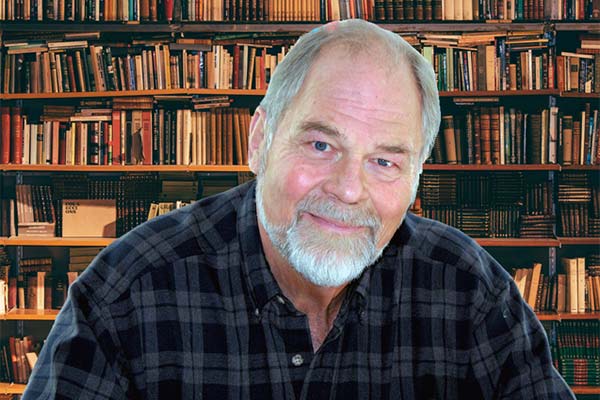 Sydney Lea is former Pulitzer finalist and Vermont Poet Laureate (2011-15), founded New England Review. His latest book of poetry, in collaboration with former Vermont Cartoonist Laureate James Kochalka, is a graphic mock-epic, The Exquisite Triumph of Wormboy (Able Muse, 2020)
Photogravure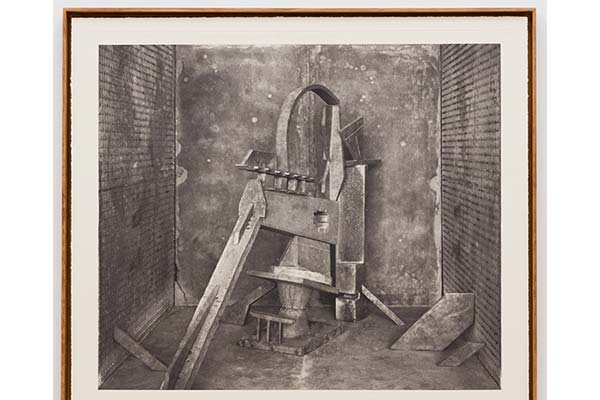 Rodrigo Valenzuela's photographic series Stature features photogravures of assemblages made in the artist's studio— a photomechanical process where a copper plate is etched with an image from a photographic negative, and then inked and run through a printing press.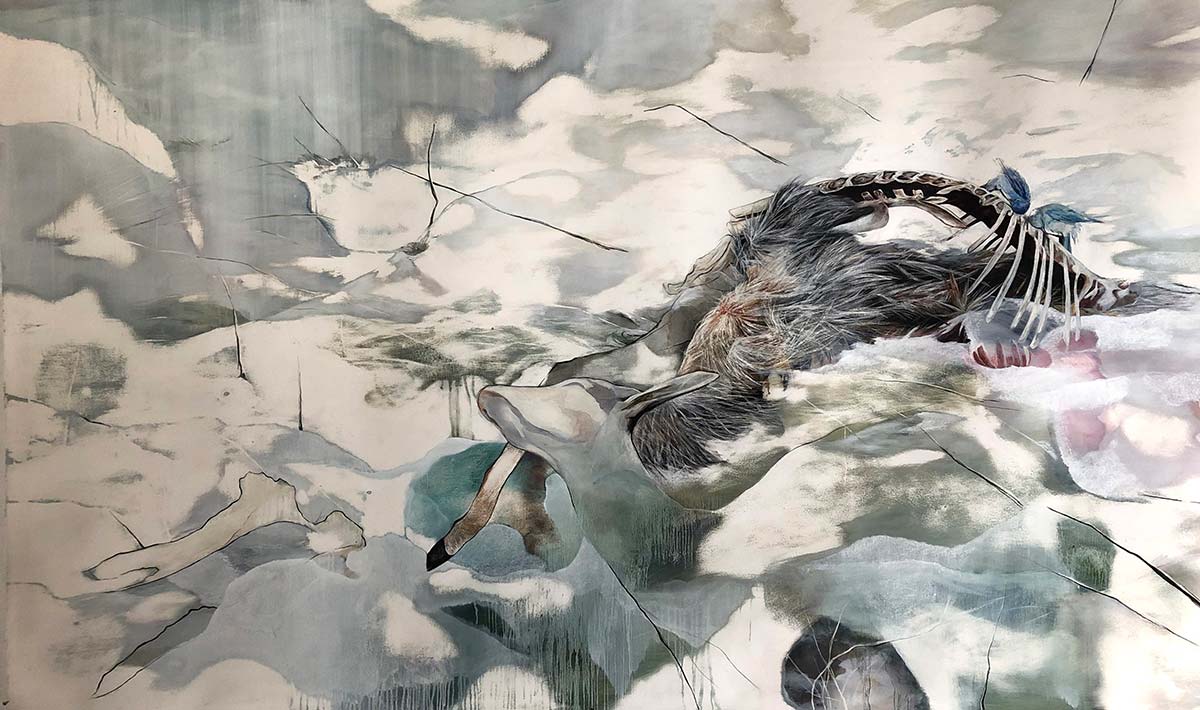 Listening for a Heartbeat
oil and pastel on paper
52" x 84"
Highlights from Recent  WTP Issues
And we invite you to browse some of our WTP magazine content that we periodically spotlight on our site. If you like what you see, perhaps you'll want to subscribe and/or submit.