The Woven Tale Press: a Literary and Fine Art Magazine

What makes us unique? We give equal precedence to both the written word and the visual arts.
The WTP magazine is published ten times a year. It is a true hybrid of  noteworthy writing and visual arts — at once a fine art magazine and literary journal. We regularly feature a rich and resonate roster of fiction, creative nonfiction, poetry, and the visual arts, by both established and emerging writers and artists. Keep up with the latest: cutting-edge literary and fine art from across the world.
Between our Covers:
Enjoy an eclectic mix of the literary, painting, sculpture, mixed media, photography, drawing, the innovative and the offbeat. The Woven Tale Press mission is to grow the online presence of noteworthy writers, photographers, and artists. Most contributors are credited with interactive urls back to their websites. If we discover an artist via a gallery, we will link back to the gallery's website as well.
Mixed Media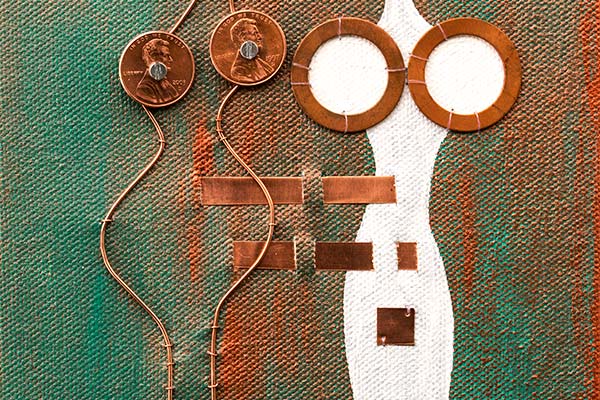 "My practice involves experimentation, refining and combining, and adding to my repertoire. ." — Jana Charl

Poetry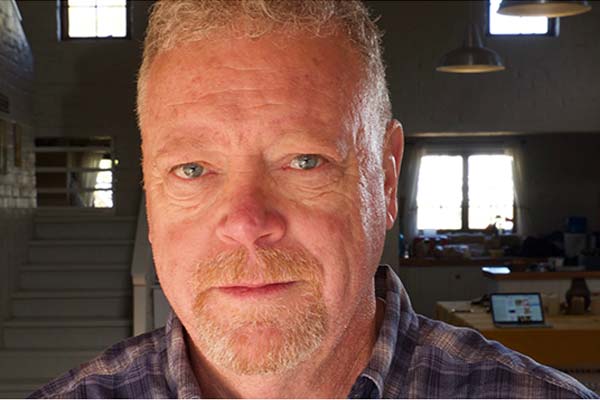 Taylor is the author of first the trees, now this (2013), dog with elizabethan collar (2015), self-portrait as joseph cornell (2016) and aeromancy garage (2020).
Painting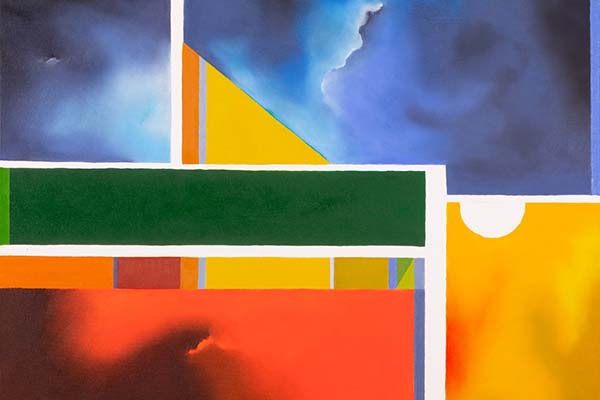 "The sensation of color, the lushness of oil paints, the thrill of creating, and the surprise of abstraction are what drive me to paint…"— Su Knoll Horty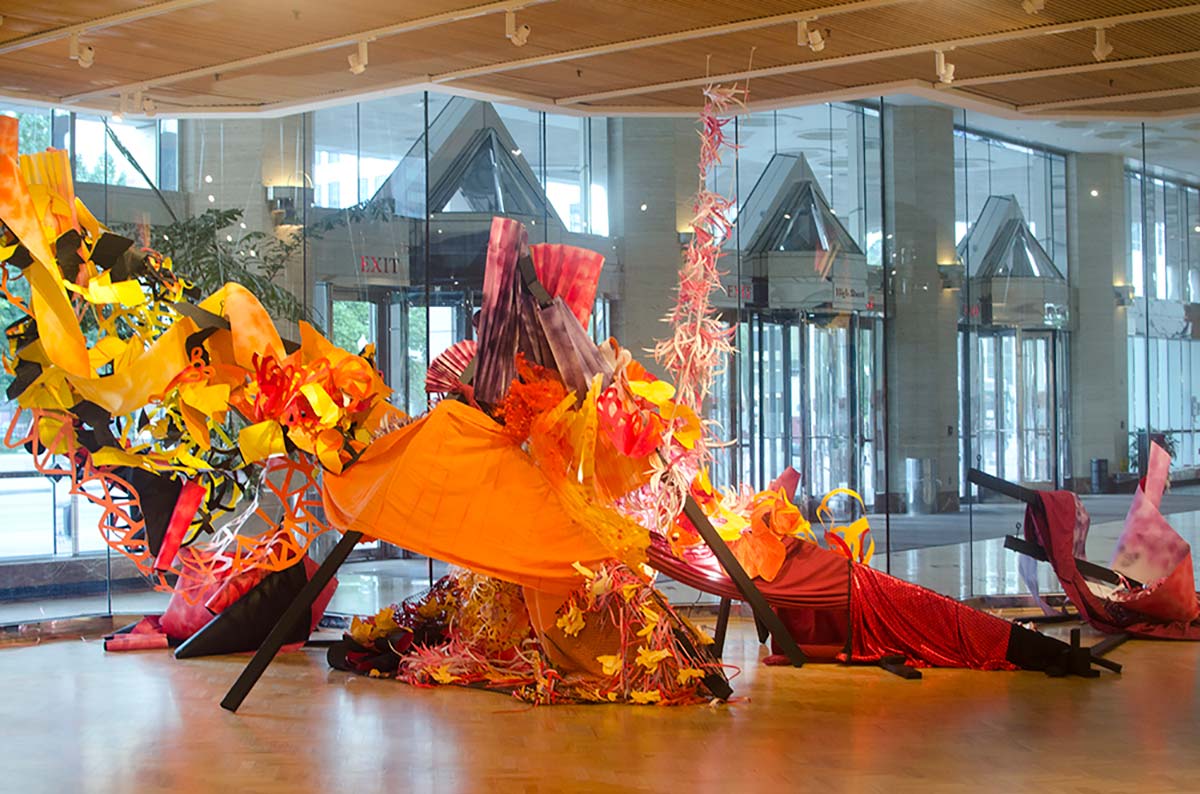 Let's Celebrate
paper, wood, rope, fabric, wire
10′ x 8′ x 15′
By  Emily Moores
"My work investigates the affective dimension of texture: the intimate interaction with an individual's feelings and body without physical touch. "
Highlights from Recent  WTP Issues
And we invite you to browse some of our WTP magazine content that we periodically spotlight on our site. If you like what you see, perhaps you'll want to subscribe and/or submit.