Our Story
---
The Evolution of WTP
By Editor-in-Chief Sandra Tyler
---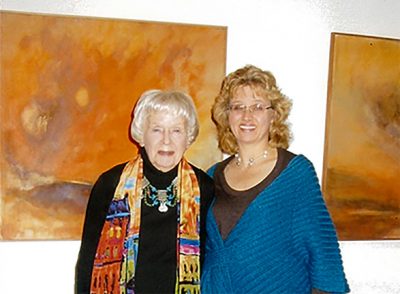 Since its inception in 2013, The Woven Tale Press has been through quite an evolution. While I knew it would be primarily an online entity, back then, my primary focus was to feature noteworthy bloggers; I had been blogging for a couple of years, and was frustrated with how quickly posts were relegated to my archives, how my online presence was largely obscured by the vastness of the web.
This obscurity can seem analogous to that of the lone writer at his desk or the artist in his studio, and for me, to my own mother; growing up, I had witnessed how as an artist herself, she persevered through self-doubts and disappointments to hone her own unique statement, and quite literally, in the obscurity of our cellar—never even referred to as a basement, with scant natural light. Everything about that cellar I remember as dark: the black linoleum floor spattered with dried paint; the empty brick fireplace; my mother in the shadows, sitting on a worn couch contemplating a canvas on her easel. The only truly bright light was a reflective one, off of that canvas, fresh paint glistening in the dull glow of a single overhead lamp. That is how I remember my mother's paintings, quite literally luminous in an otherwise dark space.
My mother was the first person to whom I voiced my idea for The Woven Tale Press, when she took me out for lunch on my 50th birthday. That was to be my last birthday we'd celebrate together, before fierce dementia set in and she became essentially bedridden. She'd already grown quite frail–I remember how uncomfortable she had been sitting on the hardwood restaurant chair, and our waiter bringing her a cushion.
Because it was a milestone, she had wanted to give me something special–I had asked for Adobe Indesign.
"So what are you going to do with it?" she had asked.
She wasn't entirely able to grasp the concept of InDesign, as she'd only ever known me to work as an actual paste-up artist in graphic production. Nevertheless, she grasped my enthusiasm. She had always been entirely supportive of my own creative endeavors.
And I told her I wanted to start an online magazine.
I don't remember exactly how our conversation went, but I do know talking out the idea to her helped me to formulate The Woven Tale Press mission. What I hadn't entirely thought out until that lunch, was how exactly I was going to grow traffic to these online writers–I came up with the design element of a bar across the top of the page, to entice readers to click on a blogger's url.
Today, we link back not only to noteworthy writers, but to artists and photographers as well. And my mother's years of painting in that cellar can serve as an apt metaphor for what we strive for at the WTP: to bring to light works by writers and artists who otherwise may be toiling away in their own "cellars." For every artist's or writer's website, there is that creative soul persevering in isolation, to hone his or my own unique statement, be it on a canvas, the page, or in any other medium. And it is a perseverance often plagued with doubts: Am I any good? Am I just wasting my time?
These are age-old questions with every new rejection, be it from a gallery, agent or publisher. And for many, these questions  go unanswered. But validation in creative endeavors is as much about being seen or heard as it is about being recognized for talents–artists and writers long for an audience, and in this digital age, recognition online is rivaling that in the brick and mortar world. Whatever our medium, we are all seeking that audience, and now more than ever, one aggregated online. By featuring the noteworthy poem, painting or sculpture, The Woven Tale Press seeks to do just that, aggregate an audience for these online talents.
Since my mother's death, I am seeing now how much of my aesthetics as an editor have been shaped by her own as an artist; I am forever indebted to her for teaching me how to "see," and then how to translate that seeing into the transcendent of my own unique statement. For me, it has always been writing. For her that "statement" was the canvas–which she really did work, with brushes and palette knives, but also with textures, sand, seaweed, and often her bare hands. She worked those canvases until she got her statement just right. Until she had said what she'd needed to say.
Featuring my mother's paintings in The Woven Tale Press has been my way of acknowledging the one creative soul with whom I have most empathized; I too know what it is like to toil away in my own "cellar." And as editor-in-chief of The Woven Tale Press, I am always seeking out others toiling away, to illuminate those talents hidden in the shadows across the this vast online terrain.
As much an enterprise as it is a monthly magazine, The WTP serves as a creative hub to showcase not only creative works but also interviews with artists and behind-the-scene peeks into the creative process. Our editors champion the WTP mission and are always seeking out new  talents to illuminate.  Our growing staff of contributing editors  are all volunteers. With a limited budget, we can compensate only a handful of editors to keep the Press site up and  running, as well as to coordinate magazine submissions. Anyone interested in joining The Woven Tale Press LLC venture, email us at wtp@thewoventalepress.net.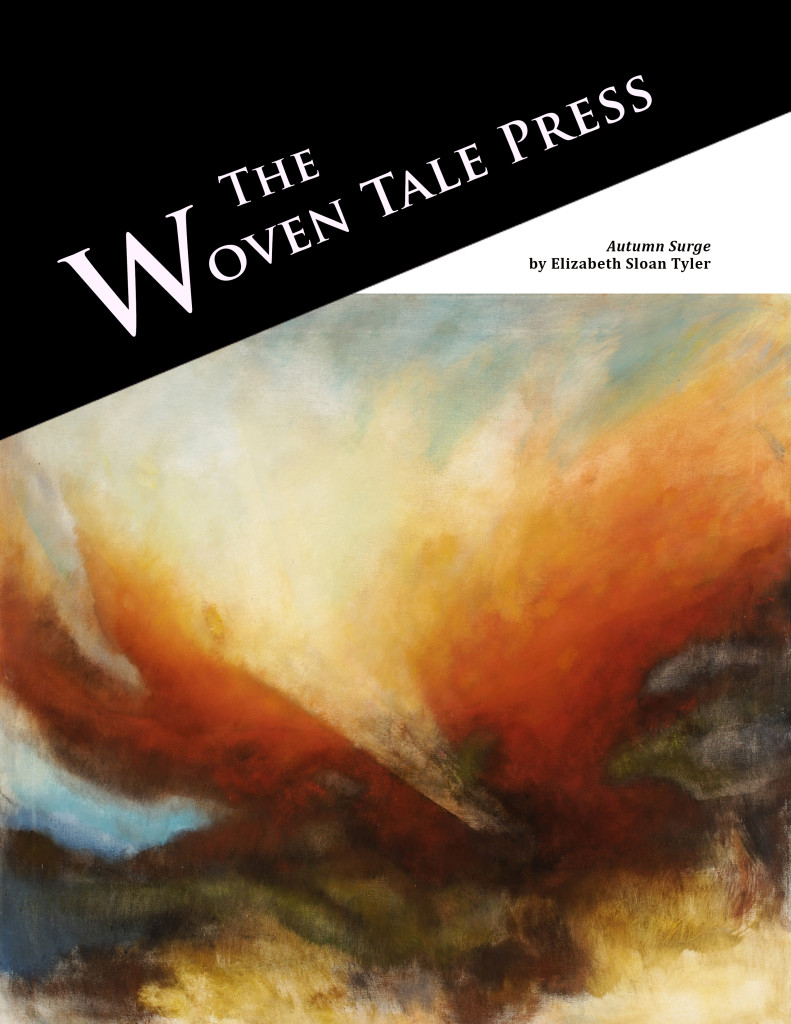 Copyright 2020 Woven Tale Press LLC. All rights reserved.