Experiencing Sound Art at Dartmouth
By Susan B. Apel, WTP Art Correspondent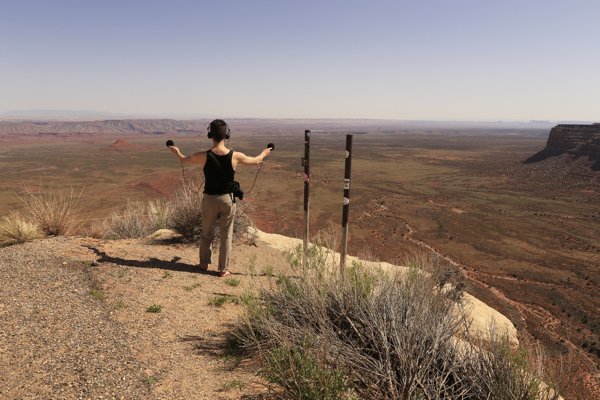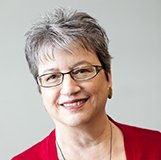 Take seven internationally-acclaimed artists whose work has graced world-renowned venues like the Tates Modern and Britain, the Shanghai and Berlin Biennales, and New York's Museum of Modern Art. Commission them to produce new, site-specific works, and then bring them and their installations to small-town New England for the duration of the autumn. Such is the latest exhibition, Resonant Spaces: Sound Art at Dartmouth, presented by the Hood Museum of Art in conjunction with Dartmouth College in Hanover, New Hampshire.
The Hood Museum, officially closed for extensive renovation, has staged several exhibitions of first-rate international contemporary art at its new gallery, the Hood Downtown, for the past year. This is its first sound art installation, which is sited at the gallery itself and at six other locations around the town and campus.
The exhibition is challenging not only for its size and breadth. Though sound art is hardly new, it takes some gentle prodding to convince participants to experience art with their ears, not their eyes. Even the vocabulary of art seems to privilege the sense of sight, as the curators, the media, and the public speak about "seeing" the "exhibition." "Sound as a medium of art is a beautiful paradox. It is simultaneously object and non-object, information and noise, substantive and ephemeral," says Spencer Topel, Assistant Professor of Music and the show's curator along with Amelia Kahl. It "requires duration to unfold." For participants (not "viewers"), then, sound art might be a form of Slow Art.
Denmark's Jacob Kirkegaard is known for his work in recording and presenting sound from abandoned sites like Chernobyl, and from barely accessible sites like his own inner ear. For this installation, "Transmission," he worked with scientists at the University of Utah to collect seismic vibration data—sounds from within the earth—amplified by arched rock formations that are sacred to some Native American tribes. He also recorded above-ground ambient sound from the same places. Kirkegaard chose a four-story open atrium, a "vertical sonic space," where the listener experiences the subterranean sounds on the ground level, and the ambient sounds on the fourth floor.
For his installation "MicroSoundings," artist Bill Fontana sourced his sound locally. He embedded himself for several weeks in the college's Life Sciences building, placing microphones throughout the labs and other working spaces. His raw ambient sounds are those of various machines in their everyday functioning, which he then arranged into seventeen short, two-to-three minute compositions. The compositions play through a multi-story metal-tubed structure, built especially for this installation, hugging the outside of the Life Sciences building. The ever-changing sounds are reminiscent of gamelan music. Fontana had a recent, somewhat similar installation in the Tate Modern's Turbine Hall that relayed sounds collected from London's Millennium Bridge.
Alvin Lucier, an early and continuing pioneer in sound art, was inspired by an old wartime movie about hiding munitions underground. He opted for the Bema, an outdoor amphitheater, for his work "5 Graves to Cairo." Six subterranean speakers infuse the area with sine waves, one cycle apart, which causes the sound to circulate throughout the amphitheater. A small sign mercifully alerts the listener about the installation; otherwise, it sounds as if the earth itself is magically speaking.
"Spikes" by Belgium artist Laura Maes, is solar-powered, and consists of two hundred circuits mounted onto the ceiling of a foyer in the engineering center. Each circuit makes its own unique clicking sound, turning the sun's energy into various sonic representations. Sunny days produce more clicks; the exhibition is silent at night. Maes sees parallels with "Poème Symphonique," a 1960s work by György Ligeti, in which one hundred metronomes ticked simultaneously but at different speeds until only a single metronome remained.
Two of the sound artists invite listeners to interact in a direct tactile fashion with their art. Jess Rowland's "The Other Side of Air" includes two copper and aluminum foils on paper that can be listened to—by one person at a time—through the use of a stethoscope. Julianne Swartz's "Transfer (objects)" is the tiniest exhibition, taking up less than a foot of shelf space in the Sherman Art Library. A few hand-hewn wooden shapes, like curvy books, transmit a poem or text, but only when the listener picks up and cradles them to her ear.
Finally, two exhibitions about sound produce no sound at all. The late Terry Adkins, conceptual artist and musician, used found objects, including parts of musical instruments, to create sculpture. His works suggest sound but are in fact mostly silent. Christine Sun Kim, an artist who has been deaf since birth, has created "The Grid of Prefixed Acousmatics," a completely visual exhibition of small clay sculptures. One is of a pearl necklace, an homage to Julia Child, whose early cooking show was the first program to use closed-captioning for the hearing impaired.
Rowlands and Adkins share the Hood Downtown gallery space; the seven sites are close enough to each other to allow for an hour's walking tour of all of them, yet discrete enough to present each artist in singularity. Some of the presentations are high tech. At a recent symposium held in connection with the installation, explanations of how the art was produced ranged from the relatively simple ("aluminum foil" said Rowland of her constructions, and Lucier spoke of the use of home-style Bose speakers) to discussions of the science of physics and electrical engineering.
Many of these exhibitions have resulted in exciting collaborations, as in Kim's work with the local New Hampshire League of Craftsmen to produce her clay figures. Others drew multiple disciplines into art's ambit—Maes's solar installation was incorporated into the anniversary celebration of the Thayer School of Engineering. Kirkegaard's work has inspired interactions among physicists, geologists, Native American tribes' spiritual leaders, politicians, and the artist himself.
Resonant Spaces continues through December 10, 2017. For more information, visit The Hood Museum.
Copyright 2017 Woven Tale Press LLC. All Rights Reserved.