By David Hayes
See more of his work WTP Vol. III #3

Pears have always been a subject of artists and photographers. Their skin and curves seem to attract many artists, including myself. Four Lovelies is my most recent study of pears this time shot with my iphone native camera app and processed with the iphoneography apps Distressed FX and a touch of Snapseed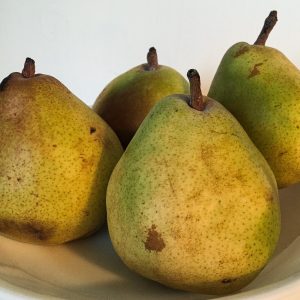 Let's begin with the source image taken with my iphone 6 camera. I shot this using natural light against a white background in my kitchen. Looking at this image I immediately like how the light played along the curves of each of the four pears.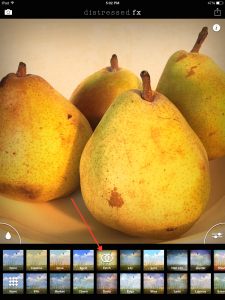 Opening the app Distressed FX, I picked the "Finch" filter in the top row which gave the image a nice late afternoon glow.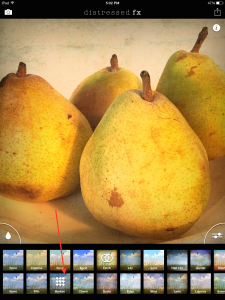 Moving to the second row of filters, I then used "Broken" as I wanted to give the image a vintage painterly look. This filters has a great texture feel to it!
Time for a bit of tweaking! Clicking on the "Adjustment" icon in the right hand corner, I then adjusted the Contrast, Brightness, and Color Palate using the slider bars. This helped pull out more of the shadows and details. I then saved this version to my camera roll and moved to Snapseed.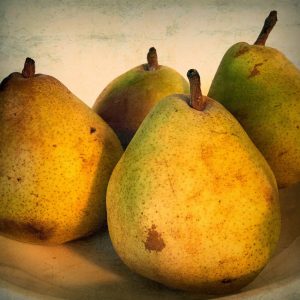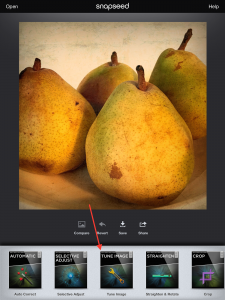 Here's what I have so far.
If you've never used the app Snapseed, I would highly recommend that you get it for your toolbox. Not only does it have some great effects but also it is my go-to "finishing" app when I want to quickly add a bit of polish to my images.
Opening the image in Snapseed, I used the "Tune Image" feature to fine tune the image's contrast and saturation.
I normally don't add "Frames" to my images, but this one just seemed to need one! So…I went to the "Frame" menu and picked "Frame 10". Perfect!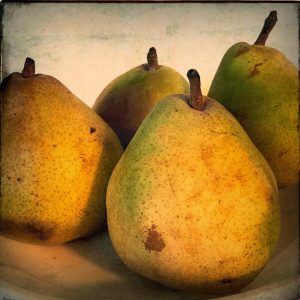 The finished image, Four Lovelies. In five quick steps…can't beat that!!
Originally published on http://www.createmixedmedia.com