By David Hayes
According to the Urban Dictionary, one of the many definitions of faffing is "…to muck around, wasting time doing something not necessary." Another way to look at it is to just play around with objects to see what comes about…without any preconceived notion as to the end results. At least that's how I take it.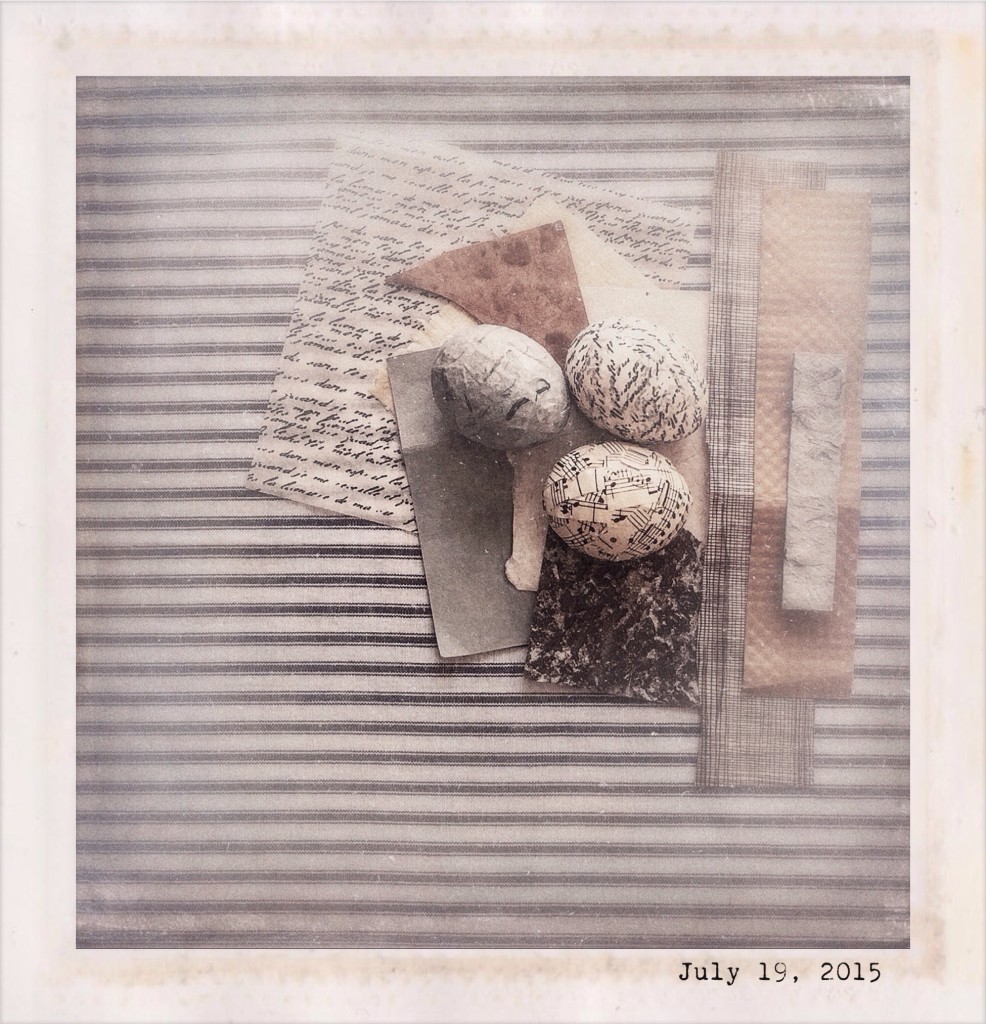 July found me without much focus for my photography…nothing seemed to interest me. So I decided to faff around! And it's been much fun as I spend a little bit of time every day fiddling around with this and that and then take a shot with my iPhone6. Cropped square and processed using an app of choice, the image is then wrapped in a border and dated using the Polamatic app. I used the Formulas app to create July 19, 2015.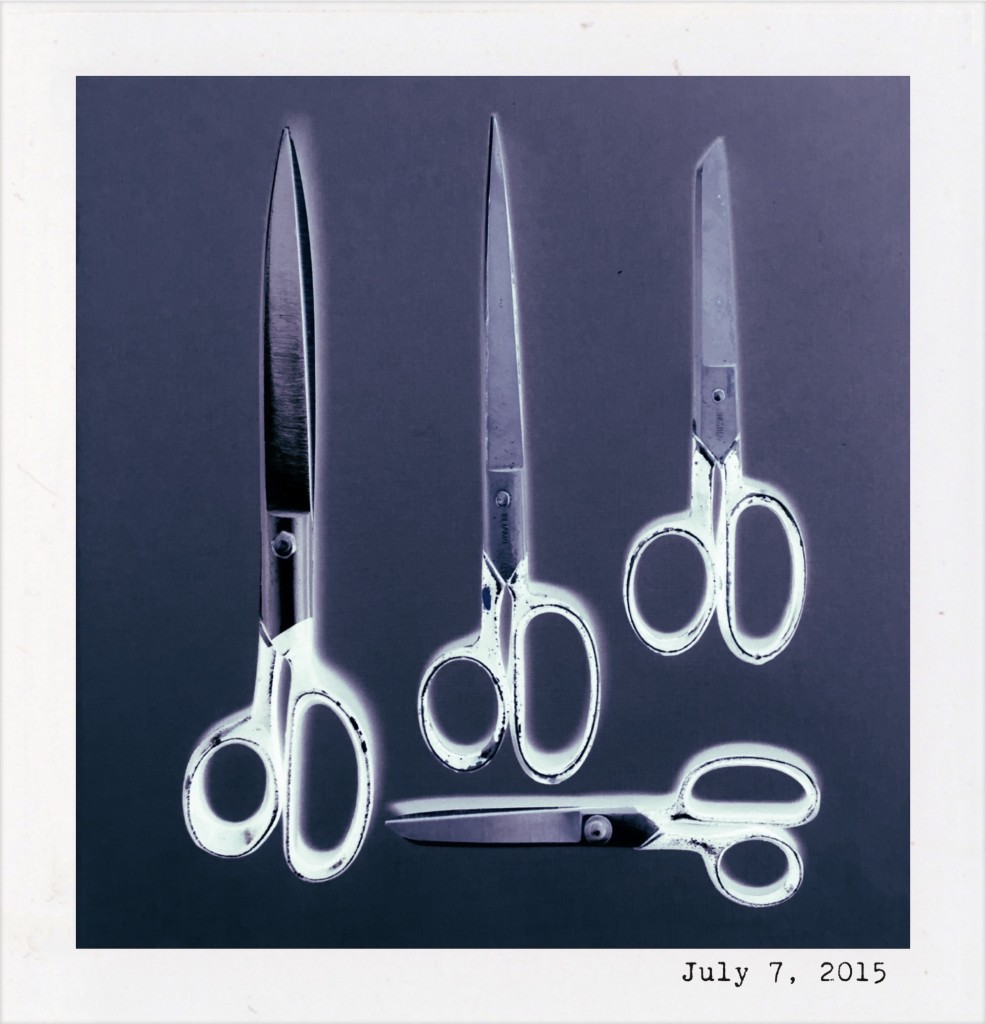 Four pair of scissors against a white background and processed using PS Express gave me July 7, 2015.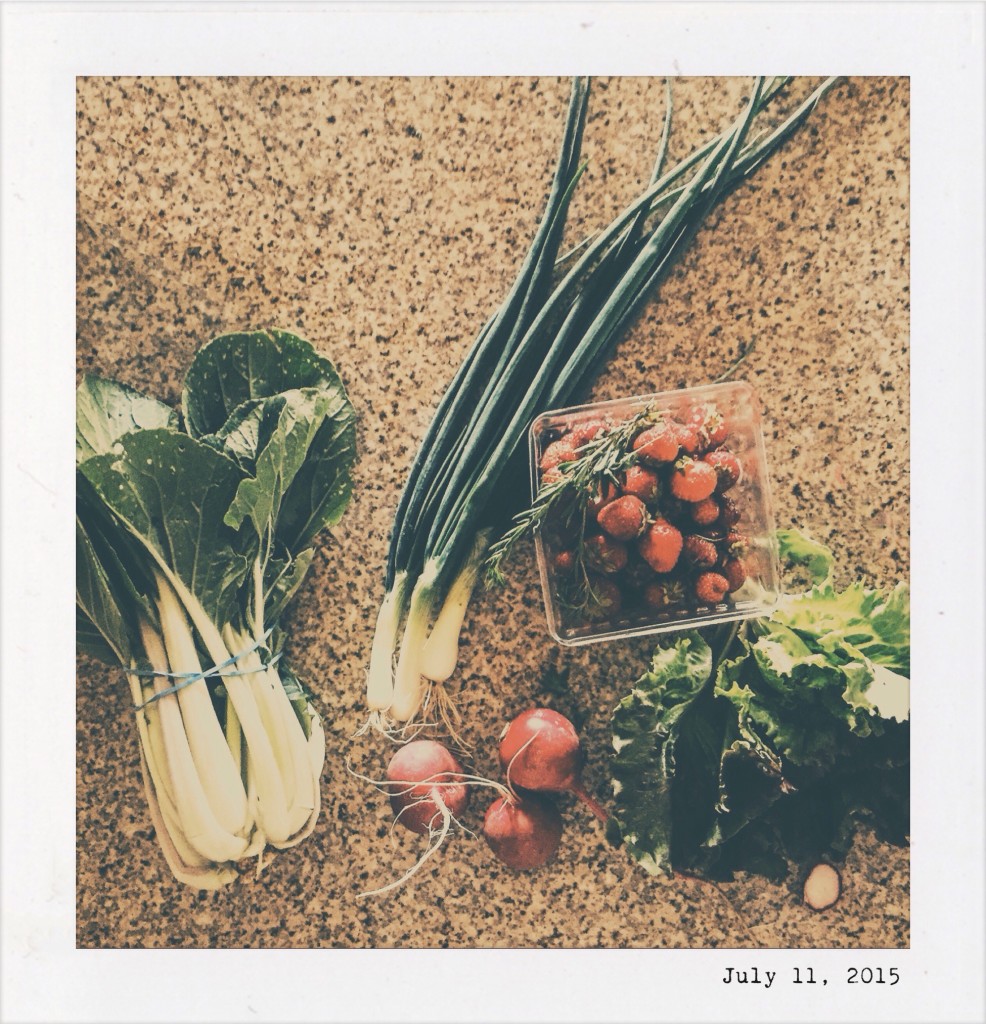 We were visiting my sister-in-law and brother-in-law when I shot this image. She had just unpacked her weekly CSA share and took a moment to quickly grab the shot. I used VSCOcam to process this one.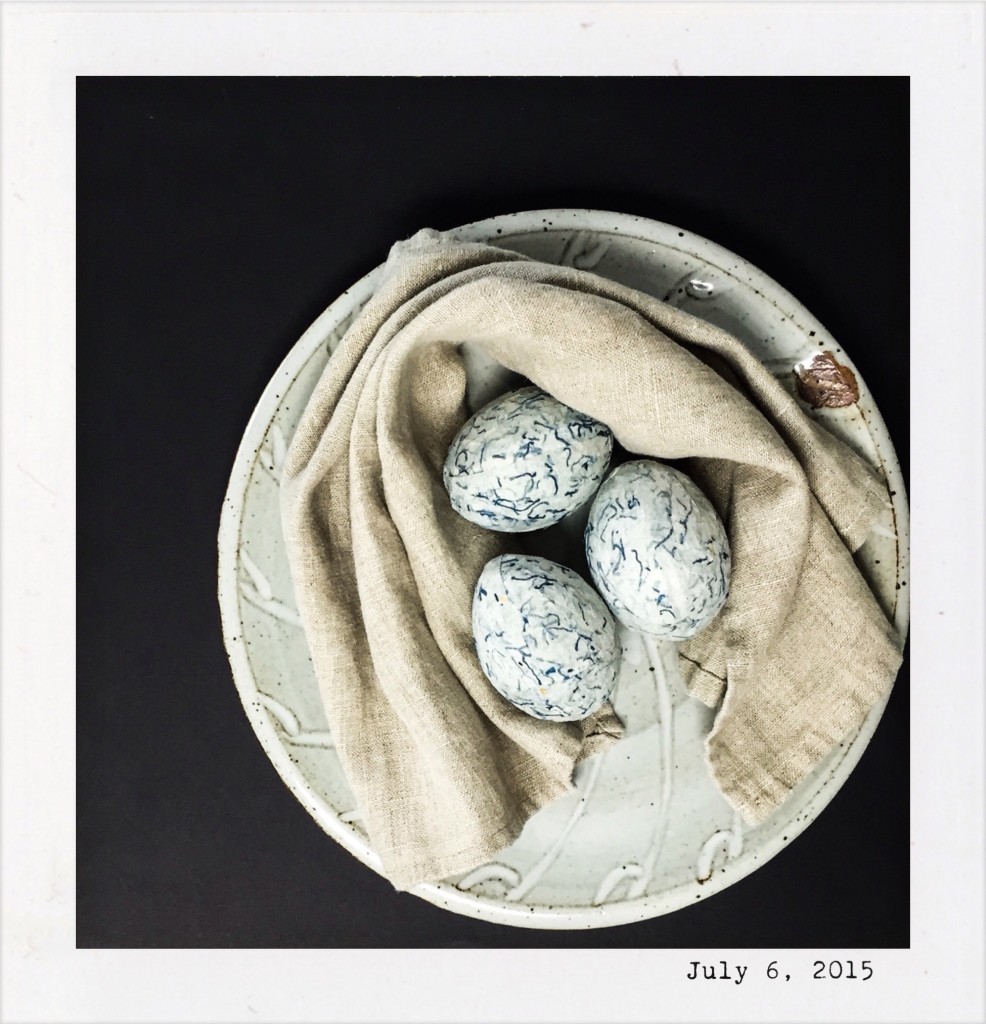 Another simple set-up…a bowl on a black background, a linen napkin and some paper-wrapped eggs. I used PS Express to process July 6, 2015 as well.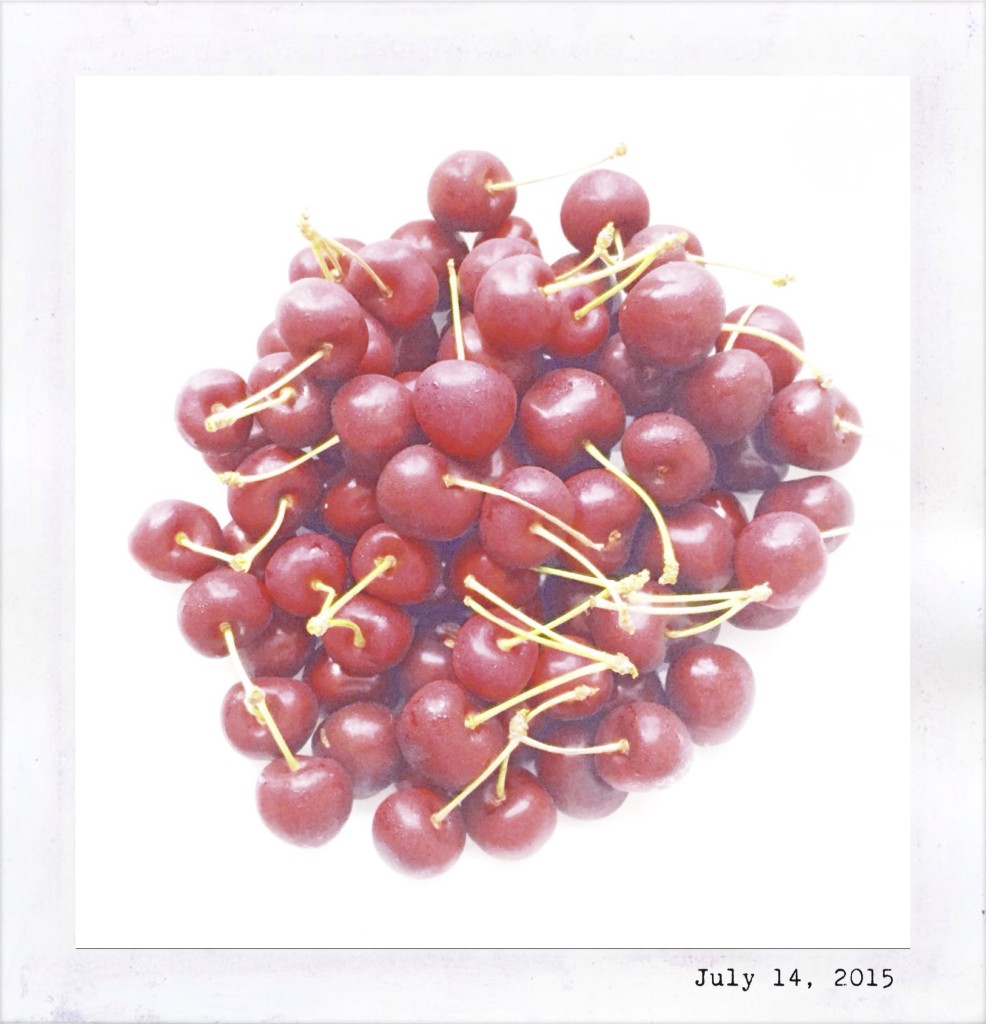 July 14, 2015 wasn't what I started out with…which is the beauty of faffing! The cherries are in a white bowl which is sitting on a white background. So…talk about a total overexposed image! I could have "brought it back" but instead just left it the way it was! Sometimes things are best that way!!
Not all my faffs have been top-down set-ups. This vase of flowers was sitting on a table on my sister-in-laws back porch. Perfect for a faff! I used PS Express to crop and basic toning then PaintFX to blur out the background.
There you have it…a taste of my July faffing. If you'd like to see more than check out my Instagram stream @clearerreflections. Here's to Happy Faffing!!