Tali Hinkis and Kyle Lapidus, the collaborative LoVid, do everything from paper and textile to performance and video. Their art intersects with technologies and human cultures. What emerges defies easy categories: interdisciplinary, multi-media, cyborg-art. Call it what you will, it provokes plenty of thought.
Read more in this interview, Between Digital and Analogue / Man and Machine. View LoVid's "Slow Quilt" digital work to see an example of how their work combines aesthetics of textile and digital media in a video.
LoVid in their own words
LoVid's interdisciplinary works explore the often invisible or intangible aspects of contemporary society, such as communication systems and biological signals. We are particularly interested in the ways technology seeps into the evolution of human culture.

Our practice includes performances, participatory public art, handmade technologies, textiles, prints, App-art, experimental video, and immersive installations. We focus on the juxtaposition of media with physical objects, geographic spaces, and the human touch. We are interested in bridging between handmade engineering and traditional art or craft forms by using a DIY philosophy and aesthetic. This allows us to reflect on the role of handmade production and the physical gesture of art making in a time increasingly dominated by machines and virtual experiences. As a complementary part of our practice, we also apply machine-based and digital fabrication techniques that highlight our view of the critical importance of human/machine interaction in the digital age. Our diverse practice invokes processes and ideas from art, science, and technology, to question perceptions of time, place, and the self in the networked era.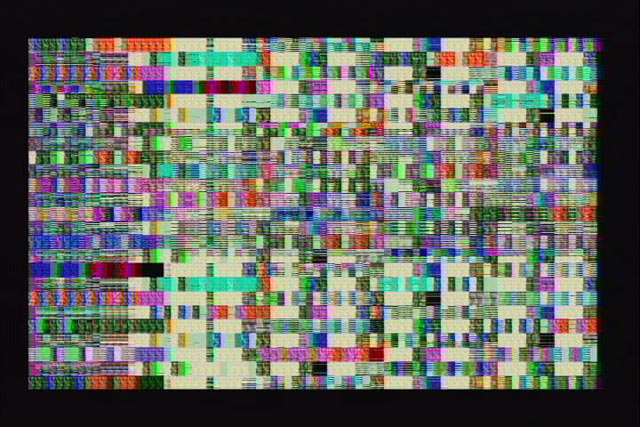 LoVid, on analogue and digital video
We wanted to revisit the era where artists had to be creative in building their own instruments, like in the 70s before a lot of commercial equipment was available for media art. We are drawn to the fragility and unpredictability of the analogue signal. Recently we started incorporating digital techniques as well, for editing and in some of our other projects including sensors and works for mobile devices. We see our work as a response to visual culture and had specific projects that expanded beyond what we could do strictly limiting ourselves to using analogue video. We are also very drawn to works that include contrasts and a combination of materials, and we feel that this combination has a particular look to it and allows us to compose chaos in new ways.