Composer & Photographer—
A melody inspired by her photos…
Tana Onceuponatimetana's 150205—a collaboration between American photographer Tatiana Rivero Sanz and Japanese composer Satoshi Aki.
[dropcap]M[/dropcap]y photos grow from an elaborate process, which involves a whole installation. In my own studio I first paint the walls, then I create one or two sculptures that represent a dilemma, an antagonism. A story develops in which I dance or move around and, with the help of a tripod, take photos of the dancing or movement."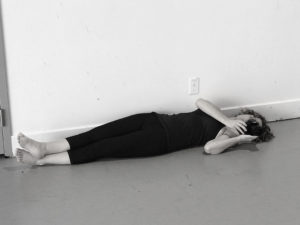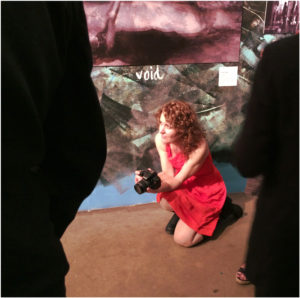 ---
Visit Tatiana Rivero Sanz's website.
See more of her photographs in The Woven Tale Press IV:4.
Read Rivero Sanz describe her process and its evolution here.
---