"I think of myself as a poet who writes in other genres."
Interview by August Smith, WTP Feature Writer
John Skoyles has published six books of poems, most recently, Inside Job and Suddenly It's Evening: Selected Poems. His autobiographical novel, A Moveable Famine: A Life in Poetry, was published in 2014. His work has appeared in The New Yorker, The New York Times, Poetry, The American Poetry Review, and The Atlantic, among others. He is also the author of two books of nonfiction, Generous Strangers, a collection of personal essays, and a memoir, Secret Frequencies: A New York Education. He currently is Professor in the Writing, Literature and Publishing Department of Emerson College as well as poetry editor for Ploughshares literary magazine. His most recent book, The Nut File, a fiction/nonfiction hybrid, was published by Quale Press, and an excerpt appears this month in Vol. V #8.
Smith: You've written many books, ranging from poetry, to collections of personal essays, to multiple memoirs. How do you choose the form and medium for a particular project? Does it develop out of drafting, or is it a decision you make before the pen hits the page?
Skoyles: I think of myself as a poet who writes in other genres. My first prose book, Secret Frequencies, began this way: I was recording autobiographical anecdotes in poems and they continued to grow. At one point, I realized that the subject matter was more suited for prose. Maybe a poet with a larger reach could have managed the content in lines, but I couldn't, so lines became sentences and stanzas became paragraphs.
The book of personal essays, Generous Strangers, came about when I had an office job, and I was swapping stories with the other workers; I wrote them down at the end of each day. A Moveable Famine—a book about attending an MFA program, being a resident at artist colonies, and teaching creative writing—was always on my mind, so that one was planned out. As I mentioned in the headnote to this excerpt from The Nut File appearing this month, I had been assembling and writing the anecdotes in that book for years.
All of the prose books are entirely different from collections of poems, where initial drafts often seem dictated to me rather than written by me.
Smith: Something I find interesting is the way you operate between mediums—many of your poems flow like prose. On the other hand, the excerpts from The Nut File published in this month's WTP have a fragmentary, poem-like structure, in that they create meaning from a constellation of disjointed ideas and voices, partially fiction and partially nonfiction. Can you tell me more about this hybridization in your work?
Skoyles: As I put all of the fragments, anecdotes, one-liners, jokes, emails, obituaries, and news accounts together, I realized they had a lot in common, and reflected each other in odd ways. And some contained threads of others. I sorted through and interspersed them so that they connected and resonated with each other. Actually, I hadn't thought about that method until just now, considering your question. But, yes, you are right, there is a "poem-like structure" to the book in the sense that it has an elliptical narrative.
As for hybridization—I am attracted to many forms: the prose poem; the long poem; the found poem; the diary; the notebook; prose narratives comprised of short passages—the work of Eduardo Galeano is very key to me, particularly The Book of Embraces.
Smith: The Nut File not only utilizes your own voice, but also draws from appropriated textual material. What kind of unique difficulties did this decision create in crafting the book? How did you overcome these difficulties?
Skoyles: This book is both edited and written. As such, it was hard to decide which passages were redundant, or not striking enough. I deleted a lot of lesser moments, although some friends to whom I've shown out-takes have wished they were included. I'm still not sure. In a book of this kind, you have to stop second-guessing or you'll go mad.
Smith: What were some of the most unexpected sources for these borrowed texts?
Skoyles: Local newspapers probably gave me the biggest surprise—so many accounts that are unintentionally humorous! And the same goes for emails or speeches from verbose and self-important administrators, politicians and officials.
Smith: Does any particular fragment from Nut File stand out as a favorite?
Skoyles: Probably the student who continued to request letters of reference for colleges, each time providing a very weird account of why he was transferring from an institution. They never ended and got stranger and stranger.
Smith: You seem to draw a lot of inspiration from your past and your lived experiences. Can you talk about where this impulse comes from?
Skoyles: From a love of the absurd.
Smith: Your sense of humor is prevalent in your writing and poetry readings, but you also freely draw from the darker, bleaker passages of your life. Can you talk about the relationship between these two elements, and how you achieve the right balance?
Skoyles: I laugh to keep from crying.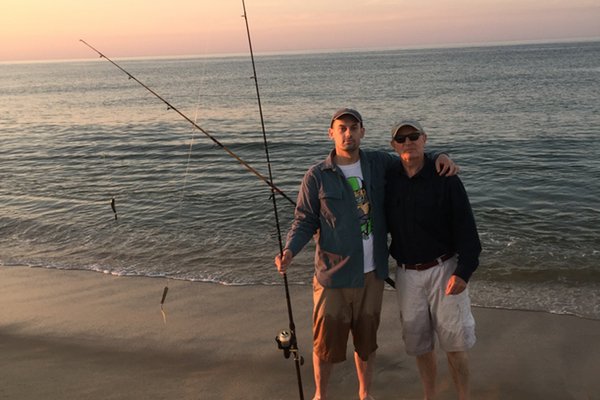 Smith: What or who has had a significant impact on you as a writer? Either in your poetry or prose?
Skoyles: Impact for me is not limited to the literary. I admire Jimmy Cannon, the great sportswriter, and Noel Coward, whose lyrics I think of as "Auden light." Poets include Tranströmer, Szymborska, Hart Crane, Akhmatova, Thomas Hardy, so many others. A few years ago, I went through a period reading Oulipo writers, those rats who build a maze from which they hope to escape. The contemporary writer I love best is Enrique Vila-Matas, for his humor and wisdom.
Smith: Can you list any books that have influenced you that go beyond the literary, that might be surprising, particularly any from childhood?
Skoyles: We had only a handful of books in the apartment where I grew up. As a kid, Martin Gardner's Fads & Fallacies in the Name of Science fascinated me not only for the imagination of the charlatans but the gullibility of their victims. Peter Maurin's Easy Essays, which I bought in high school while working at the Catholic Worker, increased my political awareness with its sing-song repetitions—and—it was written in lines. Robert Benchley's The Benchley Roundup, which an uncle gave me, introduced me to cosmopolitan wit. My mother had works by Oscar Wilde, which was a bizarre addition to her shelf of Daphne du Maurier and Mary Stewart. Other influences were newspaper columnists, particularly Jimmy Breslin and his cast of characters like Fat Thomas and Marvin the Torch.
Smith: What are you working on now, and do you have any particular writing routines or habits?
Skoyles: I write poems most of the time and prose when I have time off from teaching. I have finished a book called Driven, about driving from my home on Cape Cod to Boston. I based the timeline on Robert Walser's The Walk, which takes place in one day. In the car with me are my dead parents and a former girlfriend. Is it fiction or nonfiction? That depends on whether or not you believe in ghosts.
Copyright 2017 Woven Tale Press LLC. All Rights Reserved.