November 2017
By DeWitt Henry, Literary Bookmarks Editor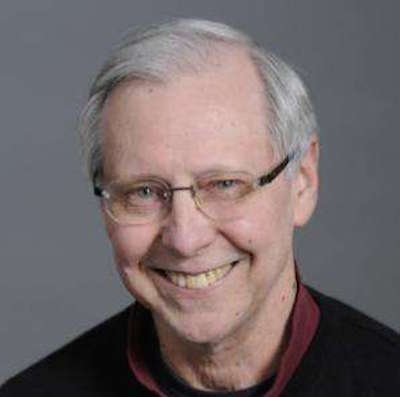 Monthly link highlights to online resources, magazines, and author sites that seem informative and inspiring for working writers. Most are free. Suggestions are welcomed.
Danielle Legros Georges: Poet
The position of poet laureate brings Tennyson to mind, and is an enlightened rebuke to Plato's concept of banishing poets from Utopia. Levels of government from national to state to city and town now recognize the civic importance of poets, and with their laureate appointments single out exemplars, provide them with a stipend, and task them with promoting poetry to the citizenry. The national post was authorized by Congress in 1985, and so far all but six states have followed suit along with numerous cities and towns. WTP contributor Beth Ann Fennelly, for instance, serves as Poet Laureate of Mississippi. Although Massachusetts remains one of the hold-out states, a number of former national laureates are residents, and several Massachusetts cities and towns have established their own laureates (Boston, Brookline, Cambridge, Somerville, and Northampton).
In any case, Danielle Legros Georges serves as Boston's second laureate (following on Sam Cornish, who served from 2008–16). Her gracefully designed website-in-progress offers tabs to "about" (citing her interests in "arts and education, contemporary American poetry, Caribbean literature and studies, and literary translation," her awards, and considerable credentials); "books" (2016's The Dear Remote Nearness Of You and 2001's Maroon); "poems" (a single sample, "Only," with more coming soon); "poet laureate" (detailing her duties: "The City's Poet Laureate is tasked with raising the status of poetry in the everyday consciousness of Bostonians, acting as an advocate for poetry, language and the arts, and creating a unique artistic legacy through public readings and civic events," and announcing her initiatives through visiting the Boston Public Libraries, drop-in workshops, an elder poetry program, and a bookstore reading series, and more to come soon); "events" (visiting hours at various library branches); "news" (inviting public submissions); "press/media" (a rich archive of interviews, articles, and links concerning Georges and her work, including this feature from public radio); and "contact." Georges is an accomplished, vital voice to celebrate, and an engaging advocate for poetry "as tackling a wide range of themes and asking philosophical questions that can lead to conversations about larger issues in life." 
Literary Mama
Launched in 2003 by a group of editors and writers in California, this online monthly focuses on "the many faces of motherhood," and features "poetry, fiction, columns, and creative nonfiction that may be too raw, too irreverent, too ironic, or too body-conscious for traditional or commercial motherhood publications."  Under the current editor-in-chief, Karna Converse, and a volunteer staff of twenty-five, the publication continues to "function as a collective," but one that has grown to include editors and writers "located across the United States as well as in Canada and Israel." 
Seeking to address writers as well as mothers, they reserve three special issues for work "from people other than self-defined moms": "Desiring Motherhood" (infertility, having more children or not having any, the relationship of caregivers to the mothering role), "Mother's Day Month" (writing about mothers from the child's perspective, or from fathers, partners or other family members), and "Father's Day Month" (writing about fathers from the child's perspective, relations between fathers and mothers, writing by fathers about fathering and mothering). For details see here.
The regular departments include: From the Editor, Columns, Creative Nonfiction, Fiction, Literary Reflections, Poetry, Profiles, and Reviews (for literary work about any form of motherhood). September's issue features vivid accounts of postpartum depression and maternal anxieties by Julie Rosenzweig and Danielle LaSusa, a story by Becky Tuch about a woman architect with a nine-month old ("A mother, she thought, was like a building. A building which always surprised you, because you could never truly measure its depth. Just when you thought you knew, yes, here we are, ground level, the limit of my love, the edge of my capacity to give, the end of myself and the beginning of you, just then the building would expand"), Literary Reflections by Cindy House and Nerys Copelovitz, poetry by Irena Ioannou, Julie Nord, Michele Herman, Jeannie E. Roberts, and Mistee St. Clair, A Conversation with Jessica Strawser by Holly Rizzuto Palker, and reviews by Jamie Sumner on Yi Shun Lai's  Not a Self-Help Book (a novel about mothers and daughters), and Katherine D. Stutzman on Marita Golden's The Wide Circumference of Love ("Throughout her prolific career, Marita Golden has reached a wide audience with her writing about black identity, the intersection of the personal and the political, and, above all, the resilience of the black family in America").
There is a full archive of works from previous issues, and Seal Press published their best-of print anthology in 2005: Literary Mama: Reading for the Maternally Inclined. Their blog "calls for submissions as well as guest posts that motivate and inspire." In all, this is a well-focused, energetic, and well-edited magazine worth exploring. 
Entropy
Launched in LA in May 2014 by by Janice Lee and Peter Tieryas, Entropy features literary and non-literary content, "such as video games, graphic novels, interactive literature, science fiction, fantasy, music, film, art, and other topics." In its serious interest in popular culture and alternative literature, it resembles New York's Electric Literature (described here previously). The appeal is contemporary, and geared to savvy twenty-somethings and up. As Executive Editor, Lee serves with a listed staff of some twenty-three (including a "Paranormal Editor), and thirty-two contributing editors. They claim "75,000 visitors with 105,000 page views per month." Banner tabs include Games, Reviews, Essays, Small Press, Where to Submit, More Categories, and Accomplices.
I doubt any single reader is likely to read through an entire month's offering. I enjoyed Scott Hughes's imaginative fan letter to Lara Croft, as his dream partner in tomb raiding when he was a nerdy teen, but who now laments at age thirty-three: "You no longer care about me."  What role do board and video games serve for the wired generation(s)? "Playing games can alter your cognition," writes Byron Alexander Campbell. John Langenfeld's creative non-fiction, "Hoe Squad," is a deft, hard-eyed account of a prisoner's being forced to join a "field force."  The Beacon Press is featured under "reviews" for its progressive/liberal agenda, along with The (Great) Indian Poetry Collective, Angel House Press/Devil House Prees, Gertrude Press, and La Casita Grande.
I was also duly impressed by the "Where To Submit" listings for October/November, in alpha order, hot-linked to the publisher websites, and broken into "Presses," "Chapbooks," "Journals and Anthologies," "Residencies/Fellowships/Conferences"—a total of 547! Under "Other Categories," they also offer a monthly "Literary Event Calendar" for readings and other events in greater Los Angeles, and promise "more cities soon." There are monthly "fevered writing" prompts for poetry, followed by poems in response to previous prompts. Adrienne Walser interviews Gina Young, who created a performance "k-hole that centers on work of women, trans and queer performers." Maxi Kim reviews comics, more as a cultural critic than an abject fan. And in the site's branchings and overlappings there is still more, sometimes new, sometimes archival (such as Cheyenne Nimes's meditations on the Iowa River, a fascinating hybrid of poetry/nonfiction). Welcoming works "out on an edge," they offer submission information here.
Copyright 2017 Woven Tale Press LLC. All Rights Reserved.