Fall 2017 Highlights
By Susan B. Apel, WTP Art Correspondent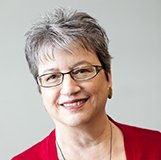 Four times a year, WTP art correspondents from around the country will report back on the previous season, with images from exhibitions you otherwise might have missed, and their own insights into these varied venues.
For my first dispatch about the arts in Vermont and New Hampshire, I wanted readers to know that ours is fertile ground for more than maple syrup and flannel shirts, though we love those too. Art abounds in the small towns and cities throughout the region. I chose these pieces and venues to showcase the diversity of the art that can be found in this swath of New England.
LandARTLab, an annual outdoor sculpture exhibition at the King Farm in Woodstock, Vermont, struck me as modern in its edge, yet quintessentially Vermont in the way it folded one of Vermont's most precious resources—open fields—into a new and fresh art exhibition. Among the nineteen artists selected this year were Cristina Salusti and Jeffrey Simpson, whose "En Plein Air" consisted of a variety of "windows" and "chairs" that created a new viewpoint for seeing the landscape. They wrote that "the windows, picture frames and chairs are from buildings that are no longer standing. In a sense, each frame has a memory which may express itself through the view." Viewers were encouraged to wander through the several acre green space (even into November!) and to bring a picnic.
Then over in New Hampshire, Resonant Spaces: Sound Art at Dartmouth, a multi-venue sound art exhibition, was bustling with international and internationally-renowned artists flying into our small town of Hanover. Commissioned by the Hood Museum, it was the most challenging exhibition I "saw" this season. With sound art, there is often no place for your eyes to land; it required me to exchange my visual habits for an altered, and slower, way of experiencing art. "MicroSoundings" by Bill Fontana was one of eight installations. Fontana recorded the ambient sounds of everyday machines in Dartmouth College's Life Sciences Center, then arranged them into seventeen two-to-three-minute compositions. He built a structure of metal tubes that encased the front of the building; it broadcasted the compositions into the air. This piece resembled an earlier work by Fontana at the Tate Modern that captured and played sounds from London's Millenium Bridge. My full review of Resonant Spaces appeared earlier in the Woven Tale Press.
The remaining two exhibitions of note this fall, one at the Hall Art Foundation, and another of a single artist, Janet Hulings Bleicken, were completely different from each other; both stayed with me long after I had viewed them. The Hall Art Foundation is a new venue for exhibiting contemporary art from the collection of its founders, Christine and Andrew Hall, in beautifully renovated buildings of a former dairy farm. And it is international in scope—in addition to its presence in the tiny town of Reading, Vermont, the Foundation is in the process of opening another gallery in Germany—and its collections are extensive. Hope and Hazard: A Comedy of Eros was curated by renowned artist Eric Fischl and contained eighty paintings, sculptures, and photographs that portrayed what we know and feel about the erotic. The male gaze seemed to prevail; most of the artists were male, the subjects female. With the exception of a Robert Mapplethorpe photograph, the male nude was an exceedingly rare species in this show. This exhibition turned out to be beguiling, odd, offensive, and beautiful but always utterly provocative. It sparked more than one conversation during my ride home and over our dinner table.
Offerings ranged from the relatively chaste Yves Klein's "Venus Bleue" to expansive paintings to a 1970s-era Hannah Wilke's tiny patriarchy-smashing sculpture of a vulva—made out of chewing gum. Of "Chewing Gum Sculpture," Wilke has said, "I chose gum because it's the perfect metaphor for the American woman—chew her up, get what you want out of her, throw her out and pop in a new piece." The late Wilke's work, incidentally, continues to resonate with some younger women. Girls actor Lena Dunham said of her recent television series that "a big book of Hannah Wilke's work was with me through the whole first season of Girls, giving me the strength to do things that scared me. . ."
The last exhibition that impressed me was a solo of works by Janet Hulings Bleicken, an artist from Hancock New Hampshire, population 1,624. When I Grow Up I'll Be A Painter Too at the AVA Gallery and Art Center in Lebanon, New Hampshire, was a kind of time travel, pinging between past and present. Bleicken, now a mature artist, created several works that showcased her childhood ambitions. Like many children, her introduction to art came through trips to museums, where she collected handfuls of souvenir postcards that ended up lining the walls of her bedroom. What set her experience apart was that from an early age, she considered her favorite painters to be colleagues, and a group that she would undoubtedly one day join.
For this exhibition, Bleicken produced a series of paintings that stop short of copying her favorite masterpieces, but suggest enough of each artist's work for the viewer to recognize. Then, in the manner of the modern selfie, she boldly painted herself—as a child—into the picture.
The work is a meditation on art's ability to speak to even the very young, and on the importance of childhood dreams. The meta-moment of the viewing experience is the realization that one is able to see these depictions of young Janet's ambitions only because those ambitions did in fact come true. It is the adult Janet, through these works many decades later, who proves her childhood claim that she "will be a painter too."
I found these works charming but not sticky-sweet, and her concept spoke to me personally. Like her, I too had childhood artistic ambitions. I wanted to be a writer. I even won some children's writing contests. Then college happened, and law school, and a long and successful career as a law professor. A few years ago, I dusted off those childhood dreams and began a second career as a freelance writer. Bleicken's work confirmed my appreciation for youthful hope, and for my own second act.
If you are interested in becoming an art correspondent for WTP, please inquire at wtp@thewoventalepress.net
Copyright 2017 Woven Tale Press LLC. All Rights Reserved.