Fall 2017 Highlights
By Emilia Dubicki, WTP Art Correspondent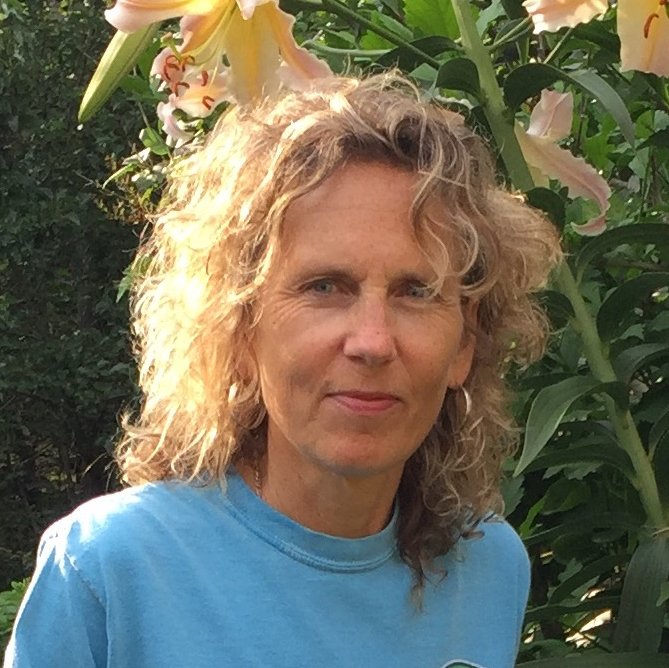 Four times a year, WTP art correspondents from around the country will report back on the previous season, with images from exhibitions you otherwise might have missed, and their own insights into these varied venues.
With so many outstanding art exhibits this fall in New York City—actually every season has its fantastic shows, and I see a lot—how did I choose those to write about and highlight here? I narrowed down my selections to the shows that appealed to me as an artist, shows that delved beyond visual gratification to a deeper level of communication. All of these exhibits were on my "go-see" list, a list that I keep in my phone's notes, arranged by New York neighborhood. I keep the gallery and museum names intact, always adding new ones, and then add/delete the changing shows and dates. Yes, I do sway from my list if something catches my eye through a window.     
Midtown at MoMA, in An Unfolding Portrait, a show spanning her career, Louise Bourgeois bares her soul over and over again. Birth, death, male, female, mother, father, home, and the natural world all are reoccurring themes in Bourgeois's art work. The real honesty and depths to which she mined these themes is ever present in the prints, sculptures, textiles, and paintings that fill MoMA's galleries. This show devotes a lot of space to her printmaking and its importance throughout her career. Sixty percent of her prints were made in the final two decades of her life. Red is a dominant color, permeating the various themes as ink or paint, linking the motifs into one giant body that is Louise Bourgeois.
The "Spider" sculpture in the atrium lobby is on a grand scale—menacing, nurturing and all-encompassing, as it wraps itself around a huge cage-like cell. One of the show's most touching works is "Self-Portrait as Bird," a small paper construction. Whether the bird is flying or perching is uncertain, but its placement up high on a wall and unreachable, as if looking down on the viewers, captures Bourgeois's free, yet somehow fragile, spirit.
The catalogue by Deborah Wye accompanying this show is outstanding and thorough in its discussion of the motivating forces behind Bourgeois's art, and also examines her printmaking process over the years, with master printmakers.
Down in Chelsea, there were quite a few marked exhibitions. The Sundaram Tagore gallery on 27th street specializes in promoting an intercultural dialogue between Western and non-Western cultures, and in November exhibited Hiroshi Senju, a contemporary master of the traditional Japanese nihonga style of painting with mulberry paper and natural pigments. Walking through At World's End was like walking through a very quiet, still, cool, and otherworldly landscape. The predominate colors were white, blacks, and grays. You could practically hear the void. In Senju's vision there are cliffs with trees and also terrains where, as the artist says, "My interest moved from the cliffs to beyond the cliff—what is a landscape like beyond the border?" The viewer here is invited into that mysterious space, the paintings misty and atmospheric—places you can't quite put your finger on and so you keep looking for the recognizable, captivated by what is and isn't there.
Down on 21st, at the Paula Cooper Gallery, the large scale of Cecily Brown's paintings in her exhibition A Day! Help! Help! Another Day!, is what gets you first, with their bold blacks, blues, reds, pinks, greens, and yellows. Then figures begin to emerge from the abstraction. In "Madrepora (Shipwreck)" bodies in a swirling sea are caught up in the chaos of color. There is an energy to this work as if Brown had been actually drawing with the paint, pulling brushes across the canvas, obscuring and revealing forms. The show's title comes from an opening line of an Emily Dickinson poem and its press release reads, "Referencing historical art and literature as well as current political events, these new works recount a retrospective and recursive narrative with contemporary resonance." It's fitting then that the second line of this Dickinson poem pleads "Your prayers, oh passer by!" 
On my last visit to Chelsea, a must-see was the Syd Solomon show at the Berry Campbell gallery. Surveying all the paintings in this show, one can quickly see that Syd Solomon, an abstract painter who from 1959 and for the next thirty-five years split his time between Sarasota and the Hamptons, lived to paint. These works, from the '70s and '80s, today still look fresh and energetic; the aerosol enamel and acrylic paint he used is vibrant. The paintings are composed of exuberant swaths of color, his northern and southern coastal imagery melding together, collage-like. In "Morning Light Signs" the flotsam and jetsam of pink and orange recede and return to the foreground as if floating. There is an excitement to Solomon's abstraction, as in "Lunareach," where ribbons of orange and yellow tangle in an infinite darkened distance.
Berry Campbell focuses on artists in the modernist tradition and represents the estates of several artists of Long Island's East End. Contemporary abstract painters are represented as well. The gallery's very thorough website is filled with plenty of great images from abstract artists like Stephen Pace, Perle Fine, Charlotte Park, Albert Stadler, and Frank Bowling, among numerous others.
In Nothing is deeper than the skin at the open and bright Lisson Gallery, Shirazeh Houshiary's paintings from a distance appear as abstract areas of diffused pigment on white or black Aquacryl. The colors and forms are both watery and atmospheric, as in "Rift," where at once gravity pulls at the rust color while also lifting it into the troposphere. In the paintings with white backgrounds, ones that almost blend in with the gallery walls, from afar the pigments seem to hover over the surfaces. Up close, however, is the surprising and meticulous detail of thin meandering pencil lines, imbuing these paintings with not only a deeper mysticism but a complexity that can only really be appreciated up close. Houshiary's work also features twisting sculptures of colored glass blocks, catching the light and adding a vertical 3-D dimension to this elegant show. Houshiary's largest painting to date, the triptych "Flit" at twenty-six feet across, with blue on white is, for this viewer, a peaceful free fall from the sky into sea.
"How do you paint light?" asks Pat Steir in a question addressing kairos, the catalyst for her exhibition at the Levy Gorvy Gallery on Madison Avenue. She answers this question with thirteen luminous paintings that are a quieter departure from her well-known Waterfall paintings, but gravity still plays a part in the paint's flow down the canvases. These paintings glow with the subtle colors of changing times of day as in "Morning Moon," where light subtly reflects off silver metallic paint. Then in "Aporia" light is absorbed by the black paint. Vertical fissures of color divide each painting, and it is through these openings that the viewer enters into the vastness of these works (five of the paintings are eleven feet tall). The paintings are like meditations that call the viewer to pause before each one in gratitude for its luminescence and mystery.
Levy Gorvy's catalogue accompanying this show is beautifully produced and also features some of the Waterfall paintings from a previous London show. An in-depth interview with Steir provides insight into her life's work and her relationships with people and places that have been part of her journey and we learn about Steir's studio process.
If you are interested in becoming an art correspondent for WTP, please inquire at wtp@thewoventalepress.net
Copyright 2017 Woven Tale Press LLC. All Rights Reserved.