Art and the Culture of Zeeland
By Richard Malinsky, Arts Editor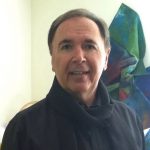 Loura van der Meule is a native of the Netherlands, now living and working in Jersey City, New Jersey. Her paintings are strongly influenced by the cultural traditions of Zeeland, a province of the Netherlands where she grew up.
On her site, she states, "I was always excited about patterns in fabrics, carpets and ceramics of foreign cultures and used them as an inspiration for my work." However, after a period of searching for a deeper meaning in her work, she discovered a photograph of her grandmother dressed in a traditional costume of Zeeland: "I found in my own culture a more emotional connection. While I grew up there, I did not see how rich and unique my own culture was."
Her paintings are mostly in oil pastel, acrylic paint, and graphite on paper and canvas, inspired by traditional costumes, textures and patterns, family photographs, and the busy harbor of her hometown.
Her series Zeeuws (Zeeland in Dutch) presents a wonderfully diverse collection of strong character portraits in costume, detailed with laces and fabric close-ups, and beautiful decorative patterns. She has a very strong sense of design and can abstract and combine patterns to create wonderfully varied background for her subjects. I was immediately drawn to "Zeeuwse Button with Patterns," an abstract composition of a button accessory and partial portrait superimposed onto a fabric-like pattern. The sharp focus of the subject's single eye and the decorative button fuse the person and the costume as one: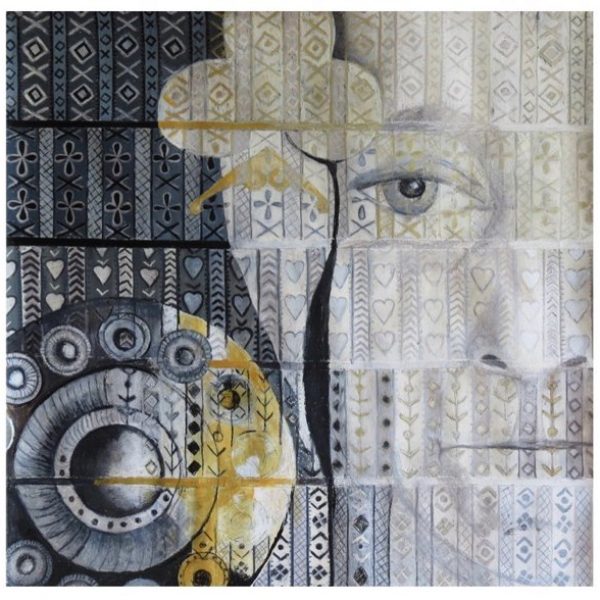 In another series, she borrows imagery from the seventeenth-century Delft Blue ceramics to the effect of powerful contemporary graphic statements. "Delft's Blue #5" incorporates that historic, unique blue into a patterned background of characteristic illustrations and decorative patterns, with abstract red shapes that seem to link the past with the present: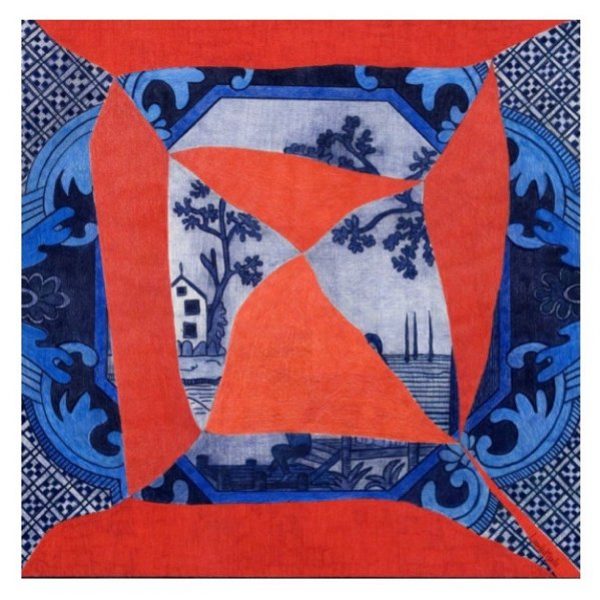 Much of Van der Meule's work stems from family photographs. Notable is how she does not try to replicate images, but rather imbues a personal moment with her own visual language—activating the relationship between the subject and herself. "Sophia" is a particularly compelling portrait of a mature woman, painted in a contemporary style, as if she is in conversation with the viewer. Yet interestingly, she is contrasted against more stylistic figures—perhaps her children or even her younger self and husband. It's a compelling contrast, one that lends the work a depth both compositionally and narratively, as if Sophia is telling a story about her life: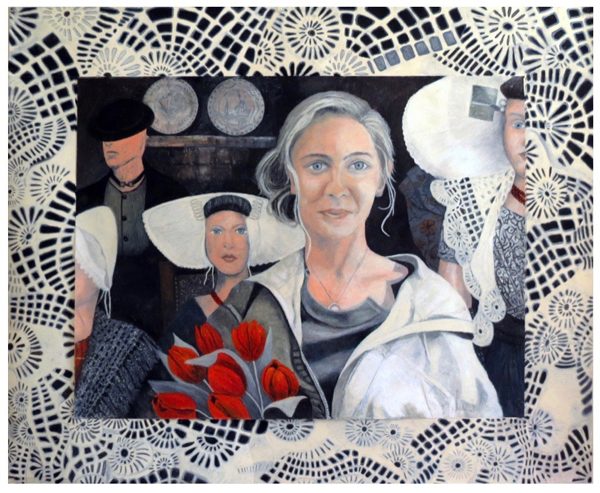 Another interesting play on contrast is evident in her series The Harbor, of the vibrant activity of fishing boats and cargo ships set against today's absence of ships and the current slow decay of the buildings. "Fishing Nets #1" is an impressive example of how she can take an image rooted in her past, as she does in her portraits, and reinterpret it in contemporary graphic terms.
Loura van der Meule has exhibited in museums and galleries in the New York area and is represented in museums, corporations, and private collections in the Netherlands and the United States.
Copyright 2018 Woven Tale Press LLC. All Rights Reserved.