Exhibiting and selling contemporary art since 1977, in a neo-Gothic stone church building at 67 Newbury Street, Boston, MA
---
---
What do you look for in artists when considering representation?
Meg White (Director): We need to love the work.
Do you promote a particular focus or specialty?
White: Gallery NAGA has been exhibiting and selling contemporary art on Newbury Street in Boston since 1977. Our primary focus is painting, and we represent many of the most highly regarded painters working in Boston and New England. In addition, exceptional contemporary photographers, printmakers, and sculptors exhibit with us, as well as the international doyenne of holography, Harriet Casdin-Silver. We also specialize in studio furniture, presenting work by many of the premier makers of unique and limited-edition furniture in the country.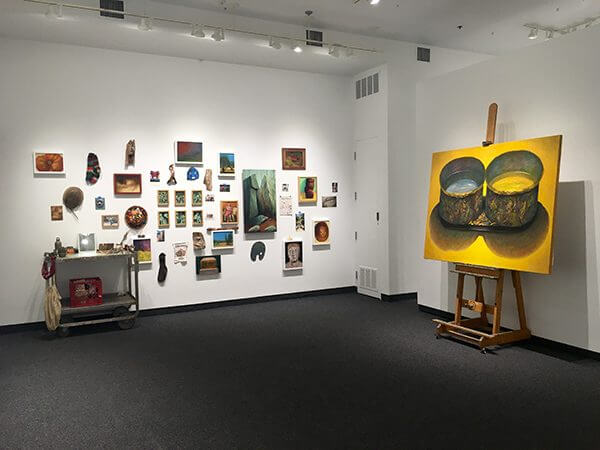 How did you come about showcasing studio furniture?
White: We have showcased studio furniture for over thirty years now. In 1986 we presented a show called Elegant Wit: Contemporary New England Furniture, of up-and-coming furniture artists. We had no idea how much the idea would take off until 1989 when the Museum of Fine Arts, Boston presented a show, titled New American Furniture: The Second Generation of Studio Furnituremakers, that included fifteen makers that we represented. NAGA took a risk with furniture and it paid off.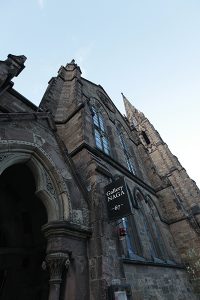 Your gallery space is unusual—in a church. Can you tell us about how NAGA found its home in this setting?
White: Gallery NAGA ended up in the Church of the Covenant building after artists in the congregation in 1977 asked the church if they could use the space to hang their art. It transitioned into a cooperative gallery—Newbury Associated Guild of Artists–and was later transferred to a sole ownership in 1982. Forty years later and we are still tenants of the same church.
What makes your gallery a desirable venue for both artists and art enthusiasts (i.e. art buyers)?
White: We strive to be a friendly environment with a great variety in the artworks we show. Something for everyone!
As curator, what do you see as differentiating your gallery?
White: Our commitment to New England and the Boston arts community. We focus on educating our visitors instead of simply trying to sell them work.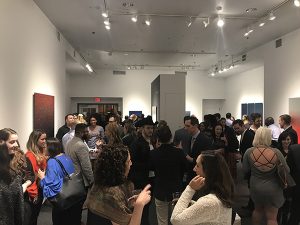 What is the cost range of works for sale?
White: $25–$200,000
Do you represent emerging or established artists, or both?
White: Both.
Any suggestions for artists interested in submitting their work?
White: Familiarize yourself with our programming by viewing exhibitions in person before deciding to show us work. Inappropriate submissions waste everyone's time. We review unsolicited material three times each year on a rolling schedule. We accept a maximum of twenty images (hard copy or USB flash drive), a bio, and a self-addressed stamped envelope if you would like your materials returned. We do not accept CDs at this time. If you would like to email jpegs of three images (include the works' sizes and materials), we'll suggest whether or not we think a complete presentation is warranted.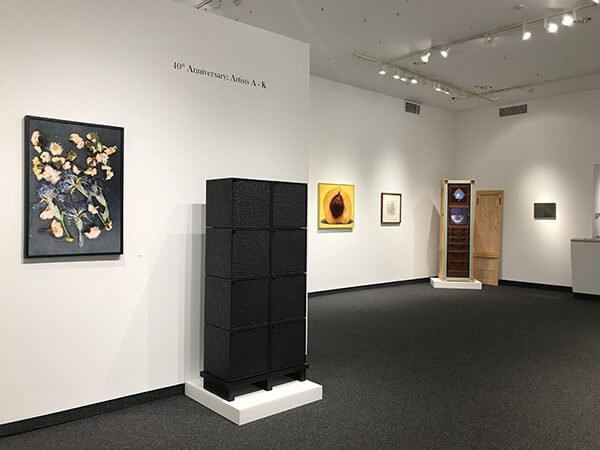 Anything else you want to add?
White: Gallery NAGA offers internship positions, on a volunteer basis only, to Boston-area students and graduates who are interested in the field of arts administration and who wish to learn about the Boston contemporary art world. We are looking for individuals who will be interested in learning administrative, registrarial, and curatorial skills in the setting of a contemporary art gallery. Interns assist with the installation and lighting of artwork for exhibition and with preparations for receptions and special events. They also have contact with the public, collectors, and gallery artists. The registrarial aspect of the program includes inventory record keeping and preparing art for transport. Prospective interns should be willing to commit to a six-month period. Interns typically work two full days per week, Tuesday–Friday. One internship is available at a time. If you are interested, please e-mail a resume and cover letter to the gallery and call for an interview.