A Look at Indie Authors and Their Publishers
By Lanie Tankard, Indie Book Reviews Editor
ACTS OF ALLEGIANCE: A NOVEL by Peter Cunningham (New York: Arcade Publishing, September 11, 2018). First North American Edition; 296 pp, $22.99; hardback ISBN 97816287295535; also available as e-book. UK edition: Dingwall, Ross-shire: Sandstone Press, 2017; paperback.
"'All men are loyal, but their objects of allegiance are at best approximate.'"
—John Barth
(Father Smith in The Sot-Weed Factor, p. 383)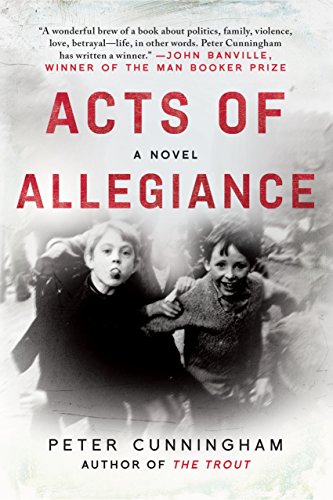 Revenge mixes with family loyalty and national commitment in Peter Cunningham's Acts of Allegiance, a drama of good versus evil—plus all the gradations between. Just exactly how wrong is wrong? Can right be partly wrong, or wrong partly right? Such questions of morality come close to driving protagonist Marty Ransom insane.
His Irish father, the Captain, fought with the British Army. Heir to the Captain's Waterloo Farm estate in independent South-East Ireland, Marty works in the Economic Section of the Department of External Affairs in Dublin. He and his wife Sugar have two children and are good friends with another couple: Christopher (an Irish banker in London who was Sugar's childhood love) and Alison (an English diplomat). Their bond is a key plot point.
Marty has always felt a strong fidelity to family due to a close childhood friendship with his cousin Ignatius (Iggy), whose father was a working-class Irish patriot. As a lad, Iggy played around with "assorted radio transceivers and a soldering iron." Several decades later in the 1970s, Iggy puts that knowledge to work creating bombs during The Troubles (an impartial name for thirty years of civil unrest between 1968–1998).
After Marty is persuaded by the British to observe IRA behaviors north of the border, he realizes he's actually been recruited to spy on Iggy—called "a psychopath" by one side and "a cousin" by the other. Trying to hide his inner conflict, Marty doesn't know whom he can trust.
Cunningham blends historical events with fiction in many of his novels, and this one is no exception. He fictionalized Charles Haughey, a former taoiseach (Irish prime minister), as Harry Messenger in his 2003 book The Taoiseach (which is being developed as a six-part Netflix miniseries set for 2019). This time, in Acts of Allegiance, Haughey appears as a character under his own name.
The novel is both lovely and intense, a moving portrait of human nature tucked into a thriller. And yet to term the book a "thriller" belies the depth of its pages. Minimalism heightens the tension as crisp dialogue advances the plot. Much action is psychological, played out in Marty's brain where a moral struggle takes place. The story shifts backward and forward in time, a hard technique for an author to pull off successfully but Cunningham excels here. Decades flip around chapter by chapter: Fifties, Sixties, Seventies, and "the recent past."
Settings range from Waterford, Dublin, and Dún Laoghaire in South-East Ireland; Armagh in Northern Ireland; London and Shropshire in England; Paris in France; and Campbellville in Ontario, Canada. The novel resembles a first-person memoir by Marty, except in the more current chapters when a detached third-person narrator takes over.
Cunningham based the character of Marty's father on details the author uncovered about his own father, who was a spy unbeknownst to his son until somewhat recently. Fictionalized ancestry in Acts of Allegiance, therefore, fuses with actual history and mourning.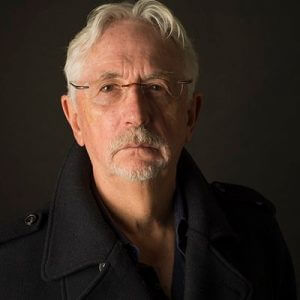 The novel's epigram comes from Gilbert O'Sullivan's poignant song "Alone Again (Naturally)," released at the height of The Troubles in 1972—the year of Bloody Sunday.
When allegiance is no longer blind, choices reap consequences. Adhering to loyalty during a miasma of unrest creates a conundrum. Can the past be forgotten? Although Acts of Allegiance is set in a particular part of the world, within its pages Peter Cunningham captures doctrines of the human heart that have no geographical boundaries.
Peter Cunningham is an Irish novelist and newspaper columnist in County Kildare near Dublin. Originally from Waterford, he attended University College Dublin. Cunningham is a member of the Irish Academy for Arts and Letters (Aosdána). He's also worked in accounting, commodities trading, the sugar industry, and farming.
His writing career began in 1986, under the pseudonym Peter Lauder, with a thriller titled The Noble Lord. He has written under the pen names Peter Benjamin and Peter Wilben, too. After the death of his oldest son in 1990, Cunningham began working mostly in contemporary fiction. His 2008 historical novel The Sea and the Silence won the 2013 Prix de l'Europe and was shortlisted for the Prix Caillou and the Prix des Lecteurs du Telégramme. Arcade published the North American edition of his novel The Trout in 2017.
Cunningham is coauthor of a collaborative crime novel, Sister Caravaggio, with Maeve Binchy, Neil Donnelly, Cormac Millar, Éilís Ní Dhuibhne, Mary O'Donnell, and Peter Sheridan.
Publisher: Arcade Publishing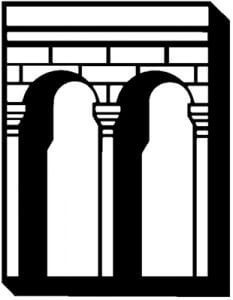 Richard and Jeannette Seaver founded Arcade in 1988 as an imprint of Little, Brown, and Company. Arcade became an imprint of Skyhorse Publishing in 2010, following Richard's death the year before. Tony Lyons, Skyhorse president and publisher, founded that house in 2006. Jeannette continues at Arcade, with Cal Barksdale from the original team as executive editor.
Barksdale has also worked at Tuttle Publishing and Seaver Books. Jeannette Seaver was publisher of Seaver Books, her husband's Penguin imprint, until the couple founded Arcade as an independent company.
Before his death, Richard Seaver had almost completed a memoir of the publishing world, which Jeannette finished editing. It appeared as The Tender Hour of Twilight from Farrar, Straus and Giroux in 2012, encompassing his time in Paris during the 1950s (when he met Jeannette) and his tenure as editor-in-chief at Grove Press in New York during the 1960s (battling US censorship laws). In 1971, Seaver began his own imprint at Viking. He was publisher at Holt, Rinehart & Winston until he founded Arcade with his wife.
Arcade has published such authors as Samuel Beckett, Leo Tolstoy, and Mo Yan, striving "to bring new life to classics from the Arcade backlist, as well as introduce new authors and works in literature, history and politics." So far, that endeavor has birthed the words of three hundred authors from thirty-four different countries in some five hundred titles.
Guidelines for book proposal submissions in a variety of categories may be found on the Arcade website.
Copyright 2018 Woven Tale Press LLC. All Rights Reserved.