"Analog technology is slower, and therefore allows for more
of what I like to refer to as an 'awareness' while photographing."
Interview by Jennifer Nelson, WTP Feature Writer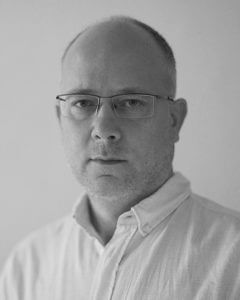 Alexander Klang is a photographer who was born in Dusseldorf and works in Berlin. He specializes in analog portrait photography. He is currently enrolled in a two-year post-graduate photography master class at the Ostkreuzschule für Fotografie in Berlin. In 2017, he graduated from the Neue Schule für Fotografie in Berlin. His works have been exhibited in Europe and the United States. He won first prize for fine art in The Woven Tale Press's 2018 contest.
Nelson: Can you speak about the works you submitted to the 2018 WTP Fine Art Competition? You stress that you are most interested in documenting "encounters with strangers"—yet what finally makes these images so deeply compelling perhaps is their startling intimacy.
Klang: I am interested in portrait photography. To find my subjects, I write to strangers on the internet and send them the link to my website, so that they can get a feel for my work and style. If I get positive feedback, we meet a few days later in a place often unfamiliar to us both. These meetings usually last between one and two hours. But I'm not trying to document these encounters, nor to reveal anything about this person—as I don't know them. All I am seeking is natural expressions, an intimate moment or unexpected gesture in a very reduced and graphical framework.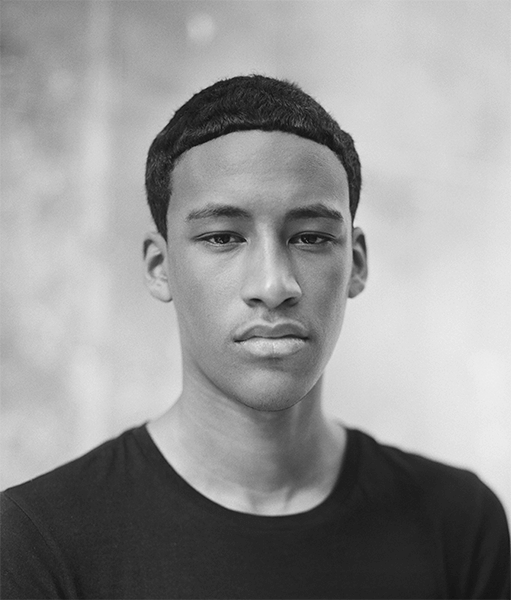 Nelson: What interests you most about these encounters in these unfamiliar settings, and how is this reflected in your depiction of these people?
Klang: I am inspired not only by meeting this person, but also the actual environments where these meetings take place. Most of the time, we walk along the streets until I have found a suitable background and good light. I like the slight uncertainty and spontaneity of these meetings, as it allows for a spontaneity, and therefore less chance of falling back on the posed.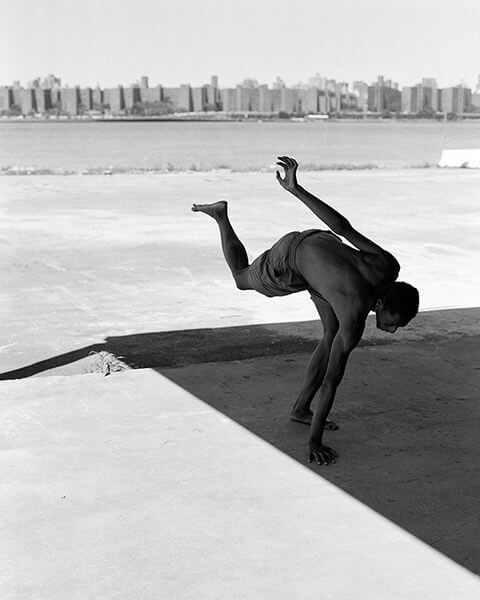 Nelson: What are the advantages and the appeal of analog photography, a time-honored way of taking photos, versus the more contemporary of digital?
Klang: The analog technology is slower, and therefore allows for more of what I like to refer to as an "awareness" while photographing. I work most often in medium format, so after ten pictures, I have to change the film. But this greater awareness, ability to stay within the moment, allows for a greater focus on the one-on-one with my subjects, for me to really think about what exactly I'm trying to achieve.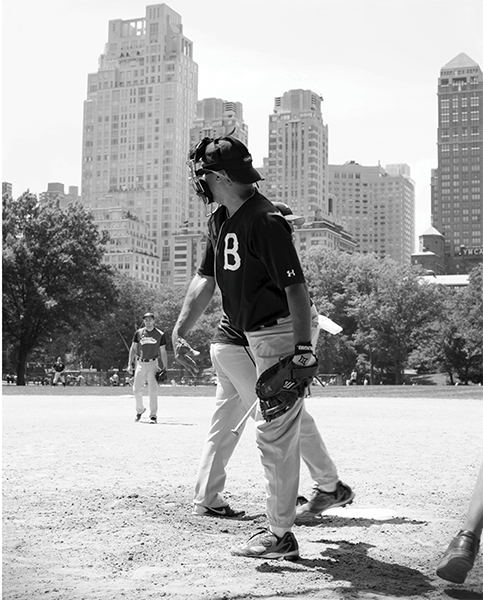 Nelson: What do you hope to convey to the viewer through black-and-white images instead of color?
Klang: I prefer that my pictures cannot be defined temporally (and geographically) and for this, black and white helps, of course. But I also like the reduction quality, especially as to portraits.
Nelson: How has your life in Germany impacted your work? And perhaps differently from say, your New York series?
Klang: The fact is, many of my portraits have been taken during short summer vacations in New York, over the last three years. My motivation to travel there arose from the fact that almost all the people I portrayed in Berlin, coincidentally came from the United States. I would rather say that I am more influenced or inspired by people than by a particular place. But somehow it has just turned out that a lot of these people are Americans.
Nelson: How do you expect your artwork to evolve in the future, particularly after your postgraduate studies at Ostkreuzschule für Fotografie in Berlin?
Klang: I will see about that when the time comes. Overall, I just focus on what interests me most in the given moment. I think that's the best way to keep others interested in what I'm doing.
Copyright 2018 Woven Tale Press LLC. All Rights Reserved.