Writing Poetry is "Gathering Sparks"
By August Smith, WTP Features Writer
Dina Elenbogen is author of the memoir, Drawn from Water (BkMK University of Missouri Press) and the poetry collection Apples of the Earth (Spuyten Duyvil, NY). Her work has appeared in anthologies such as City of the Big Shoulders (University of Iowa Press), Beyond Lament (Northwestern University Press), Where We Find Ourselves (SUNYPress), and magazines and journals such as Prairie Schooner, Poet Lore, Bellevue Literary Review, Tikkun, Paterson Literary Review, December, and New City Chicago. She earned an MFA in Poetry from the Iowa Writers' Workshop and teaches creative writing at the University of Chicago Graham School.  You can read her work in Vol. VI #1 issue of The Woven Tale Press.

"Creating the first draft of a poem often involves gathering sparks," says Dina Elenbogen, and her poems reflect this statement: flashes of illumination and light, beautiful yet with the potential to start a blaze. Elenbogen is the author of a poetry collection, Apples of the Earth, and a memoir, Drawn from Water. She received her MFA from the Iowa Writers' Workshop and currently teaches at the University of Chicago Graham School. Her writing is often related to her Jewish, Israeli, and American identities, how their friction can create sparks. "The music, language, and images of a poem often arrive spontaneously when I'm walking, running, cleaning debris from the garden, or taking the train to work. The initial draft is what sends me to the desk to see what the poem is asking, telling, or where it is trying to lead me."
Elebogen's poetry can feel carefully crafted, as if welded together from disparate parts of the political and the personal, and in particular, as to national identities: "The landscape and people of both [Israel and America] are essential to me. Since I can't live in two places at once, the longing for one place while I'm in the other, finds its way into some of my work—particularly the tension of being away from Israel during difficult times."  For instance, her poem "Missing" Elenbogen wrote on a return trip to Israel in 2014. "While out running, I came upon a sign in Evanston about a missing fifteen-year-old girl. I started thinking about three Israeli boys who had been missing in the West Bank and who had just been found dead. From my headphones the Rolling Stones were singing 'Miss You.' All of these things came together and with the repetition of the word 'Missing' I was able to explore, lament, and articulate my concerns regarding both worlds."
Belying against the complexity of these subjects, the craft of her poetry is front-and-center: its language is careful and precise, and the formal elements cohere fluidly to the movement of the poems. "Revision is the deepest and most satisfying part of my writing process," Elenbogen claims, and it shows. "It involves scrutinizing the initial overflow of feeling and images for meaning and trying to find the form, language, and music that will best articulate what I hope to say in a poem. I go through several drafts, experimenting with form, seeing what I can leave out or what images need to be more precise. I try to get back to the state of mind I was in when the poem first came to me and spend continued time with it, going through several drafts at a time, making large and small changes." The result is a body of work in which a voice seems to ring out like a bell in clear air.
Not only a poet, Elenbogen is also an accomplished memoirist and essayist, deploying her nonfiction skills for ideas and projects disparate from her poetic divinations. "When I want to explore an idea or tell a specific story, I write an essay. When the inspiration for a poem appears, I happily and patiently follow to see where it will lead. Writing the book-length memoir [Drawn from Water] was a long-term project. In many ways I grew up in the process of writing it. I loved returning to the desk each day and moving the story forward."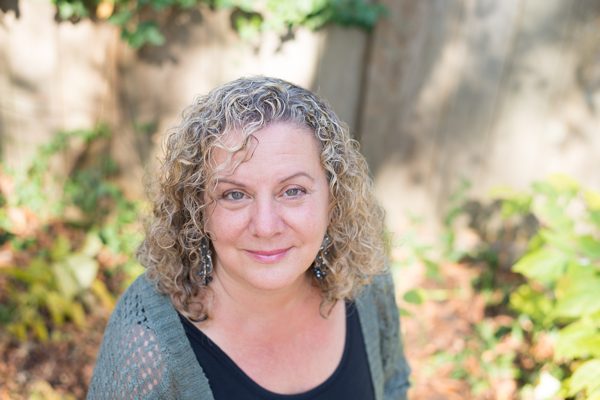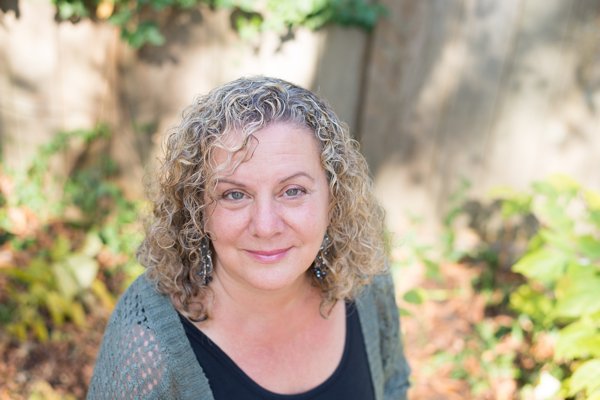 The process, for Elenbogen, was markedly different from writing poetry, but the two overlap in noteworthy ways. "Because the process of writing Drawn from Water involved return trips to Israel, reading through data and images I collected over time, deciding what was relevant, revising from scratch once or twice, it relied on many different tools than those I use in poetry and many different stages. But the basic elements of voice and language came to me from poetry. The sensibility I needed to write the book comes from poetry."
Drawn from Water is a uniquely rich memoir with contemporary poignancy, detailing the stories of individuals affected by Operation Moses, an initiative in which seven thousand Ethiopian immigrants were brought to Israel. "It was an exciting and miraculous time. I witnessed this beautiful and unfamiliar group from Africa take their first steps on Israeli soil," says Elenbogen. "I didn't realize I was writing the book, at first. My notebooks were filling up with detailed descriptions of my visits with these children and their families… I had come to Ma'alot from Jerusalem where I felt disillusioned with the lack of idealism I found on kibbutz. I continued to search for the purpose of Israel, for idealism, for sparks and I found it in the story of the Ethiopian community. The miracle of their survival wasn't lost on me, and it became a part of my own story. Hence, the book."
Looking forward, Elenbogen continues to explore her fields of interest: "I just completed a new poetry collection, Most of What is Beautiful. I also completed an essay collection called Losing our Sages." Her body of work is a reminder that there's always more sparks to gather, and in Elenbogen's case, they might come from places unexpected and take forms you've never anticipated.
Copyright 2018 Woven Tale Press LLC. All Rights Reserved.