Photography and the Psyche
By Richard Malinsky, Arts Editor
Konmark is a photographic artist and researcher exploring the themes of mortality, spirituality, and the human condition as it relates to the psyche and evolution of consciousness. Photographically, he experiments with manipulating the photographic image and/or combining it with other media to create a personal style and dialogue between his subjective interpretation and the photographic document.
The website's gallery offers a robust overview of black-and-white as well as color photographs, paintings, and collages, a rich snapshot of the varied content and techniques this prolific artist has produced. Each group of images is accompanied by a quotation that either describes the subjects or what inspired them.
The arresting image "Angel" encouraged digging deeper, which revealed a powerful series of six ethereal and haunting black-and-white images that appear to be floating in a stark black space. They are present as if actually posing for the camera, and speak to themes of spirituality and immortality.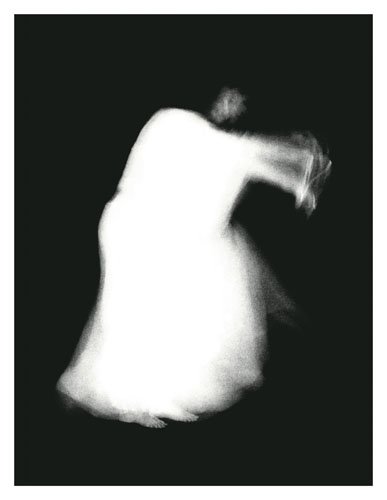 "Blind to the World" combines three progressive images viewed as one visual statement, symbolizing the "Human Condition" category. A silhouette of a naked man in a barren, constricted space is sequentially bent into a position of being physically as well as mentally burdened with frustration, all the more resonant by the dramatic lighting and the dark architectural forms.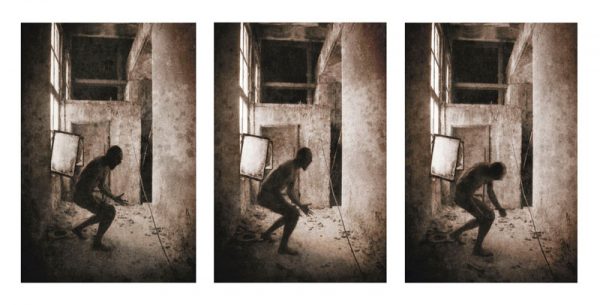 "Mind Pattern 02" is a dramatic and abstract composition that appears to address the psyche and evolution of consciousness. This series of images seems to suggest various sensory input passes to the brain—some retained, perhaps becoming memory, and some discarded as unnecessary.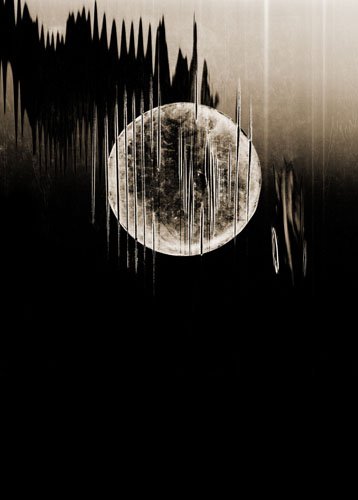 Konmark's experimentation with color seems more gentle and reflective in contrast to his stark black-and-white imagery. He uses color to reflect mood rather than dramatic composition. Much of the work in the "paintings" category is a mixed-media combination of photo transfers onto canvas with oil, and oil pastel over painting, as can be seen in "Memories IV." Themes of memories and inner spiritual journeys frequent these works.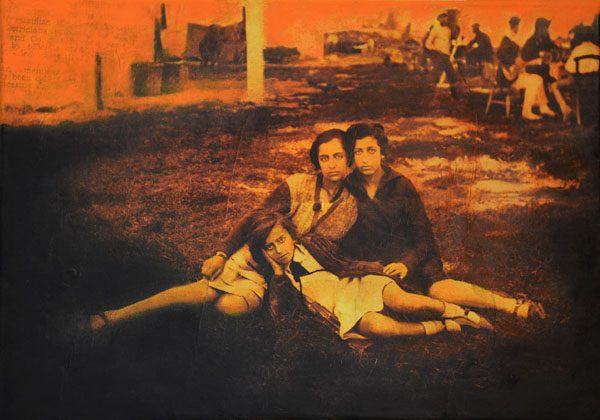 From this mixed media to collage seems a logical evolution. These works focus on combinations of graphic letter forms, symbols, numbers, diagrams, fabric, and paint to convey information transfer, and are perhaps more classical. They are accompanied by a quote by Kurt Schwitters: "Art is a spiritual function of man which aims at freeing him from lise's chaos."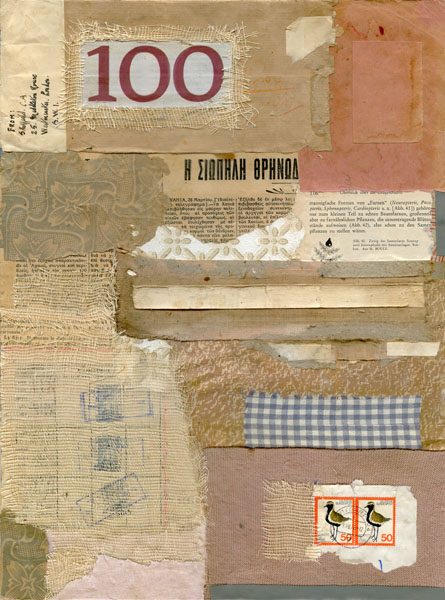 The site includes Konmark's "Culturium," a page devoted to showcasing the compositions of artists of various media, who have delved deep into the silence within and created work that is timeless, wise, and beautiful.
Konmark lives and works in Thessaloniki, Greece. He has exhibited widely in Greece and the United Kingdom. His university studies include a BA in Illustration, an MA in Photography, and a Doctorate in Fine Art.
Copyright 2018 Woven Tale Press LLC. All Rights Reserved.