People are often surprised to learn that an African American was one of the first non-indiginious settlers on the Mendocino Coast. While details are often contested, it's widely agreed that Nathaniel Smith settled on a coastal bluff roughly six miles south of the Navarro River and just north of present day Elk sometime between 1851 and 1854. Other than a few official artifacts, such as a homestead deed, some census records and a few receipts, the accounts of Nat's long life in Mendocino County vary a great deal. He ran ferries. He hunted and fished for the lumber mills. He was a teamster and drove a stage. He raced horses, was an excellent marksman, and a competent gaucho. He owned several tracts of land at different times and was married to at least 3 different women.
The stories were so intriguing, I felt compelled to include Nat as a central character in The Relentless Harvest. In so doing, I had to piece together a comprehensive history for Nat, filling in the blank spots with what I hope will be regarded as plausible fiction. What follows is part of the patchwork of history behind Nat's role in the story.
Early Years
Nathaniel Smith was born in Baltimore in 1831 to Nathaniel and Harriet Smith who were listed as free blacks in the 1840 Maryland census. He doesn't show up in official records again until the 1850 Marin County census as a servant living in the Olden B. Hill household in Saucelito (the original spelling of Sausalito, CA). Some stories claim that Nat arrived in San Francisco in 1848 or 1849 along with fellow Sausalito resident, Charles Fletcher. Both Nat and Fletcher were living on William Richardson's Saucelito Rancho in 1850 and Fletcher was farming Richardson's land, though it's not clear if he was leasing a tract or working for Richardson.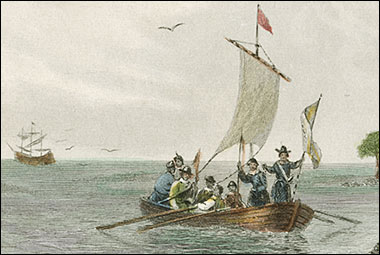 Nat is known to have operated a ferry between San Francisco and Sausalito for several years. The ferry was likely a ship's boat rigged with a sail. I found an 1849 handwritten receipt acknowledging payment to Nat for towing a boat from Sausalito to San Francisco. The receipt also reveals that  Nat was illiterate because it was written by the boat owner and signed with Nat's X. Later documents were also penned by other people and signed with an X, though the 1880 Mendocino Census indicates Nat could read and write. He may have acquired those skills by that time but it could also have been an error on the census taker's part.
Migration to the Mendocino Coast
In 1851 or 1852, Fletcher sailed for the Mendocino coast in his whaling ship with Nat among the crew members. Nat would eventually settle on the bluff north of the Navarro River along with another man named Frank Faria (also known as Farnier). Fletcher settled several miles north at the mouth of the Navarro River. The land occupied by all three men was part of the extensive Albion Rancho owned by none other than William Richardson of Sausalito. I've found no record of a land sale and Richardson's grant lands were being disputed by the California Lands Commission at the time, but there may have been some sort of gentleman's agreement among the men.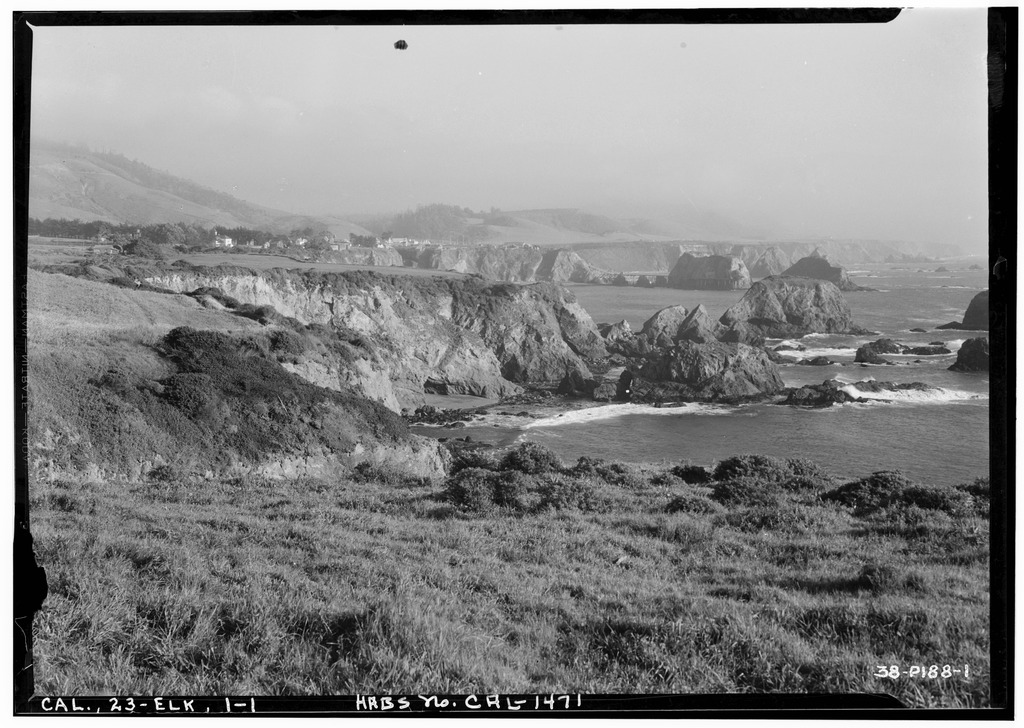 Nat built a cabin just north of the present day Elk School. The drawing at the top of this post is probably a close approximation of what it looked like, though it was undoubtedly smaller. Frank Faria built a cabin north of him and both men farmed the land. At some point prior to 1858, the bluff became known as Cuffey's Cove. There are several theories about the name but the one that seems most likely is that cuffey was a British or Australian slur and the bluff was named for Nat. This is consistent with the fact that Nat was often called "Nigger Nat," presumably to differentiate him from some other Nat Smith. Despite these two offensive terms, all accounts indicate that he was well liked and no harm was intended. Welcome to the rugged, white-dominated, 19th century coast.
The Move to Mendocino
Sometime between 1854 and 1856, Nat and Frank began hunting for the lumber mills. Frank sold his claim in 1858 and moved inland to Orrs Springs. Nat soon followed suit, presumably sharing Frank's land. The arrangement apparently didn't work out and by September of 1858, Nat was in Mendocino working for William Heeser and living on a plot of Heeser land on the south side of the Big River. In 1870, Nat and his wife Caroline appear on a deed for a tract of land by the Big River. It's unclear if this is the same plot he'd occupied in the agreement with Heeser but Heeser drafted and signed the deed.
Nat and his family moved several times after that: he owned land much further inland and another plot further north. I've found no documentation showing if he sold land when he moved or if he kept acquiring it.
Rising to the Challenge of 19th Century California
Even by the mid-1850s, trouble was brewing for people of color in California. There were frequent skirmishes between settlers and the local Pomo communities. Chivalry Democrats, who were pro-slavery Southern sympathizers, passed California's own version of the Fugitive Slave Act and, by 1870, would take aim at the large Chinese population with the Chinese Exclusion Act. White workers were up in arms that jobs were allegedly going to people of color who would work harder, longer, and for lower wages. And, of course, racism was rampant. The population of Mendocino County was surprisingly diverse but that doesn't mean everyone got along. I found numerous written accounts of white people commenting on the limitations and faults of their Portuguese, Mexican, Native American, Chinese and African American neighbors.
Given the social and political backdrop, it is remarkable that Nathaniel Smith not only survived but seems to have thrived. Many of the white men who worked in the lumber camps and mills, those who weren't managers of some sort, made less money, owned no property, and spent their entire lives in a cycle of long hours and dangerous work while spending most their wages in the company-run stores, saloons, and brothels.
Nathaniel Smith died in 1906 at the age of 75, survived by this third wife and several children. He is still fondly remembered by long time residents of Mendocino County.