Applying Photographic Effects
By David Hayes
See his work in WTP Vol. III #3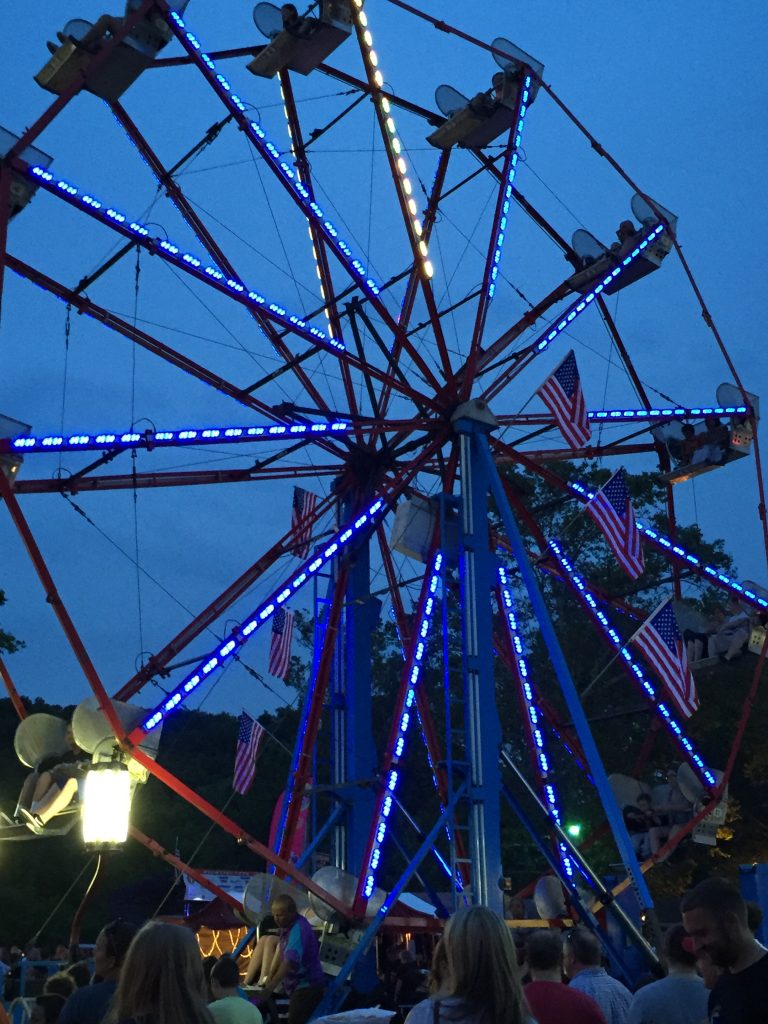 An annual event here in Milford, Ohio, Frontier Days follows the Memorial Day holiday as a kick off to summer. There is always a parade on the first day of the festival with three days of festivities over the week-end. We live only blocks from the fair grounds so it's an easy walk for us to amble over, pick up some cotton candy and a fair waffle…and take pictures!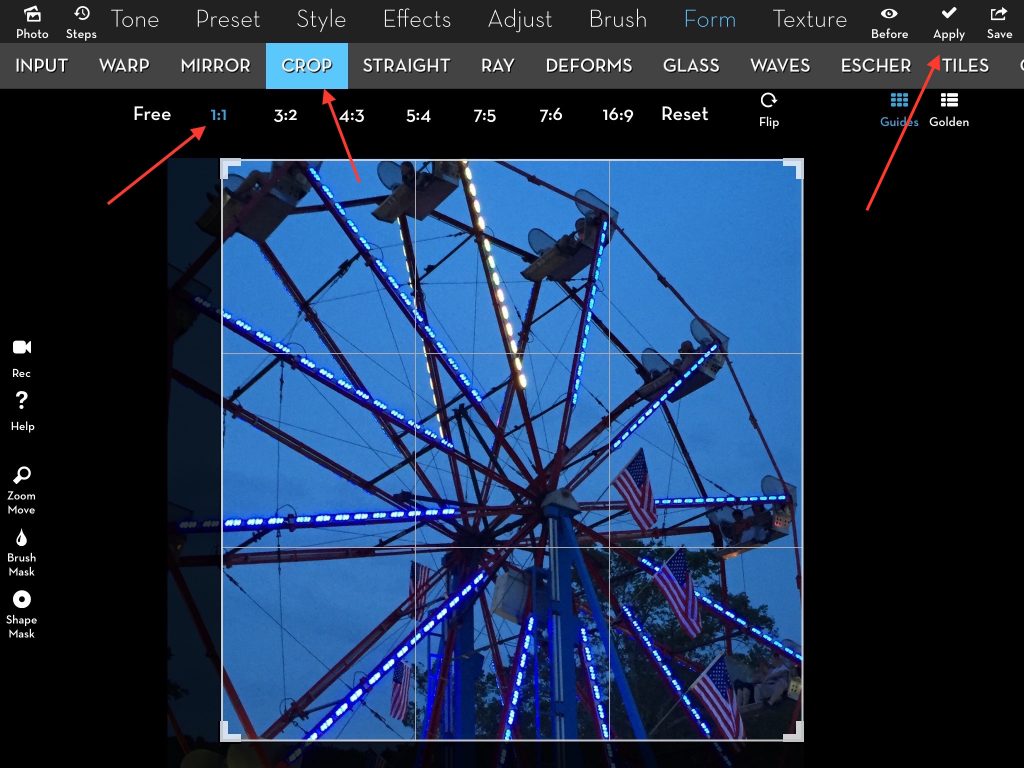 Opening the image in the app iColorama, I first did a square crop, focusing on the wheel itself and leaving a bit of negative space in the top right corner. Clicking "Apply", I moved to the next step.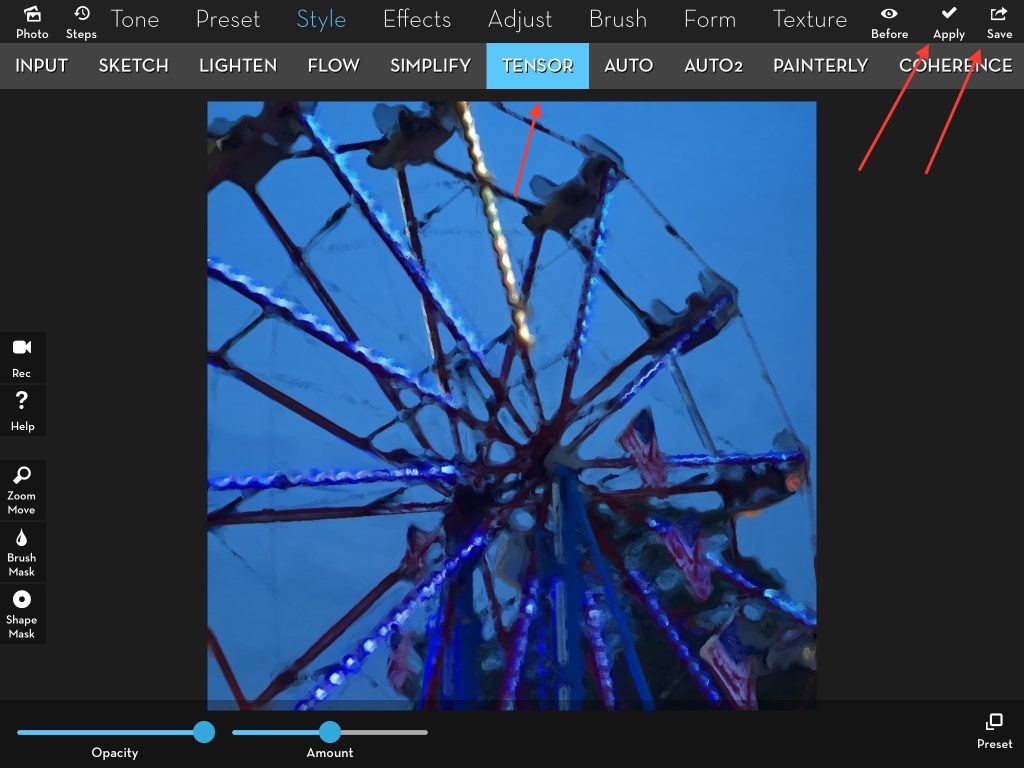 Still in iColorama, I next went to STYLE > TENSOR to give the image a painterly feel. I used the default preset (1/4) and left the Opacity and Amount also at the default settings. Clicked on "Apply" and "Save" to finish up in this app.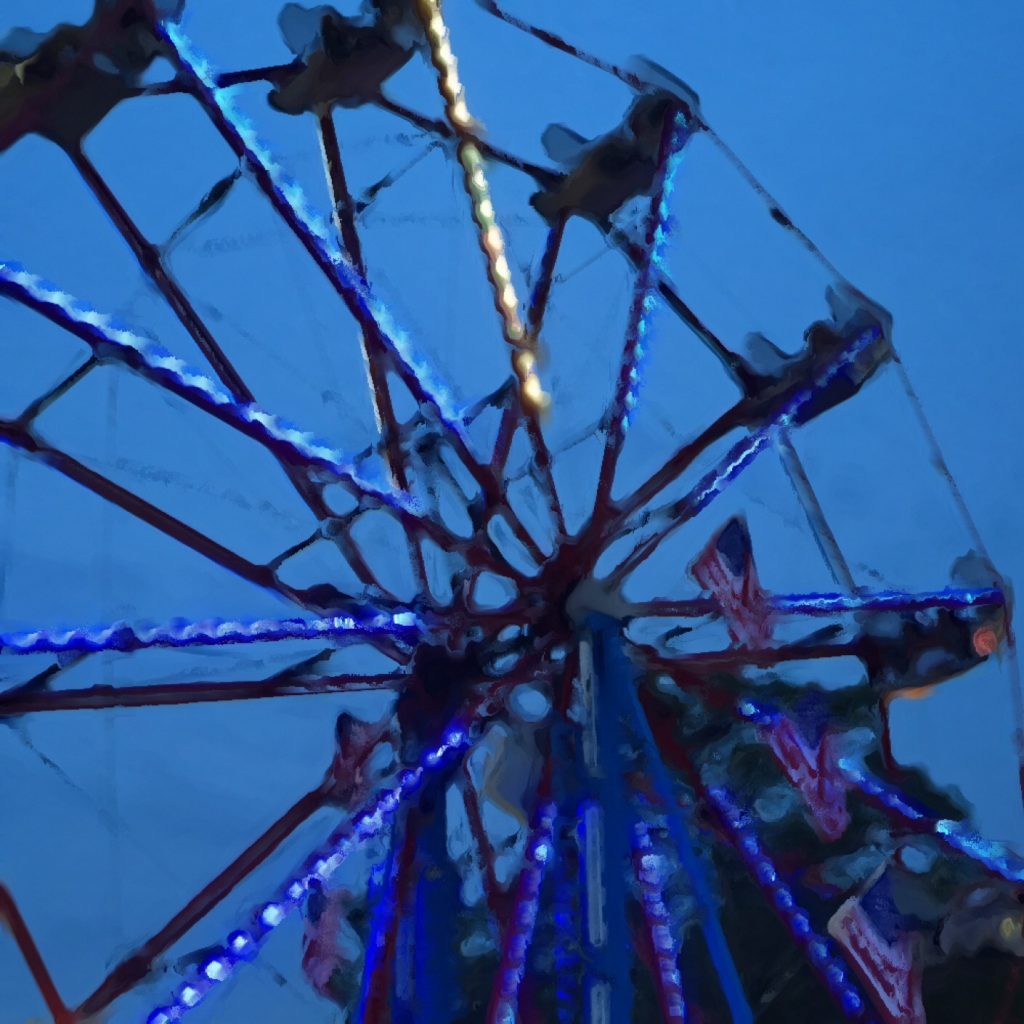 Here's a look at the image so far. Time for the next app.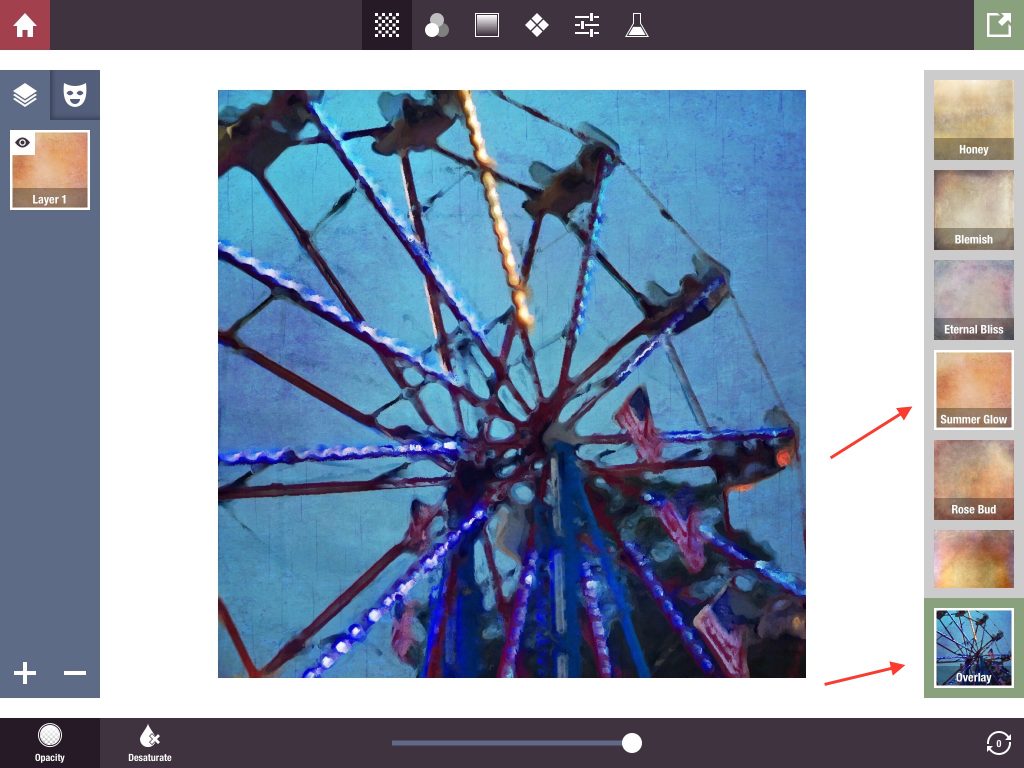 Opening the image in Stackables, I applied the "Summer Glow" filter with a blend mode of Overlay @100%. Saved this to my camera roll.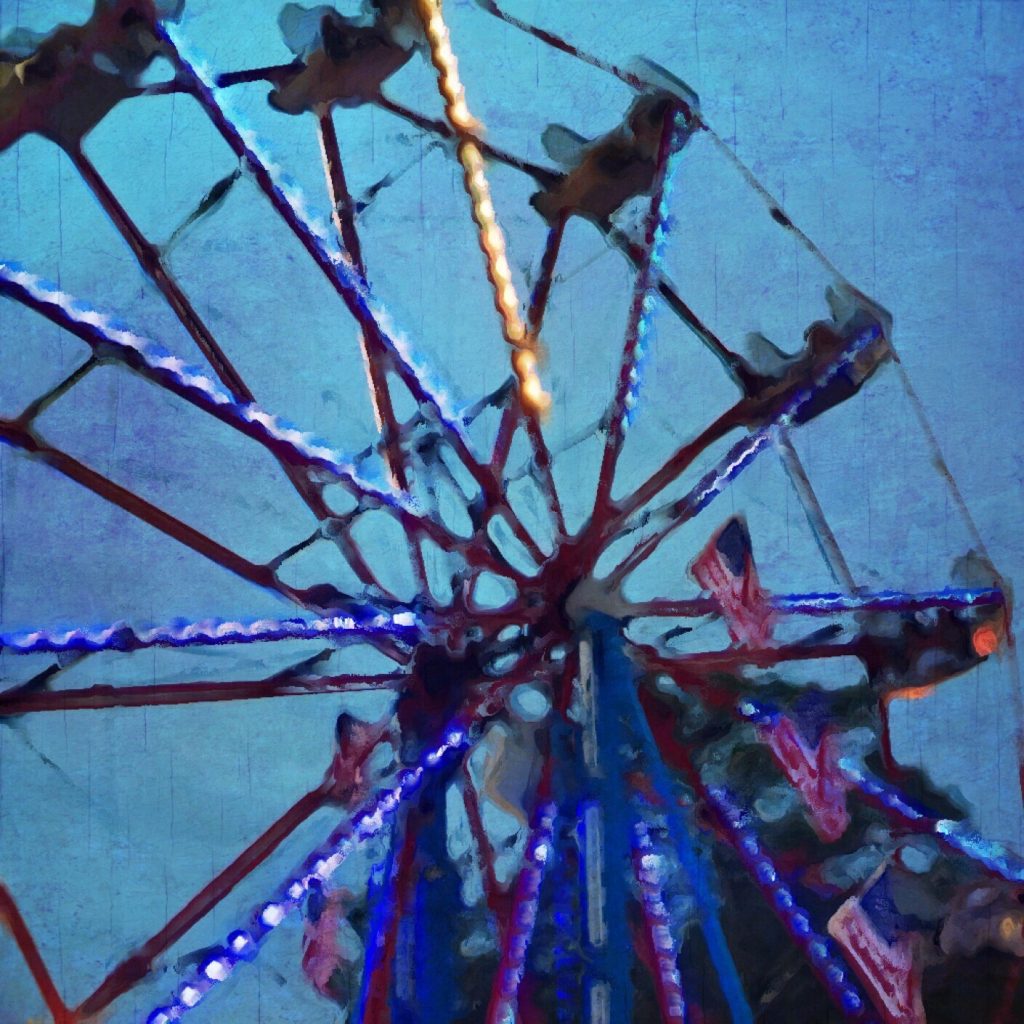 A quick look at the image after using Stackables.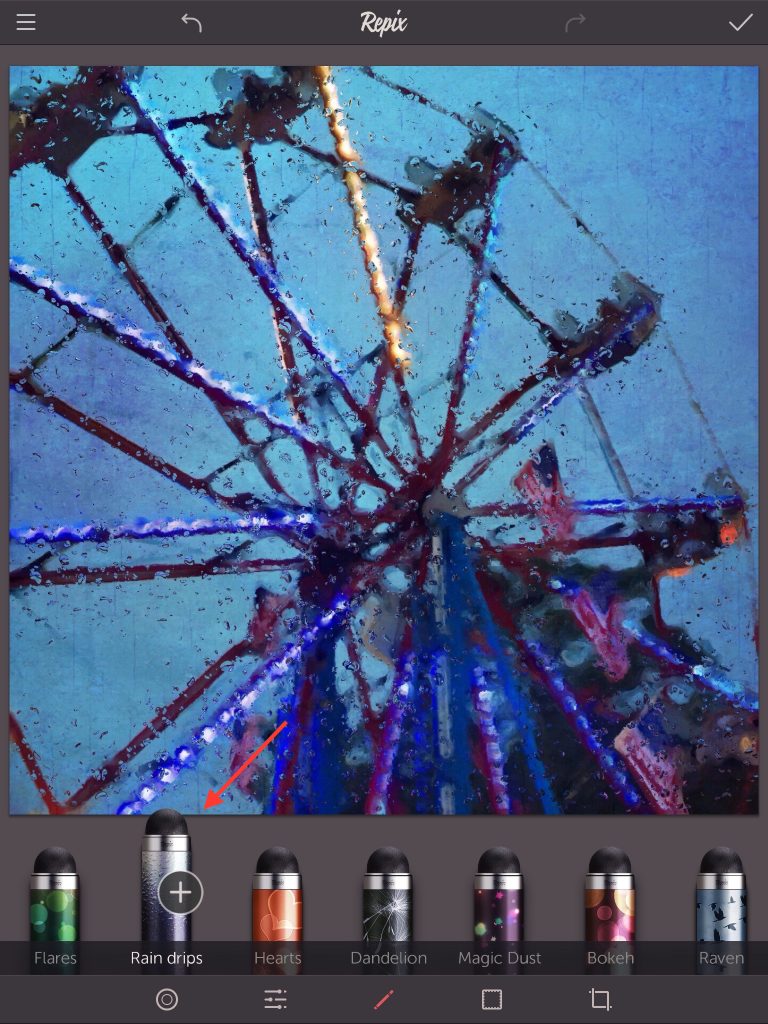 Moving to the app Repix, I first went to "Rain Drips" and painted this effect over the entire image.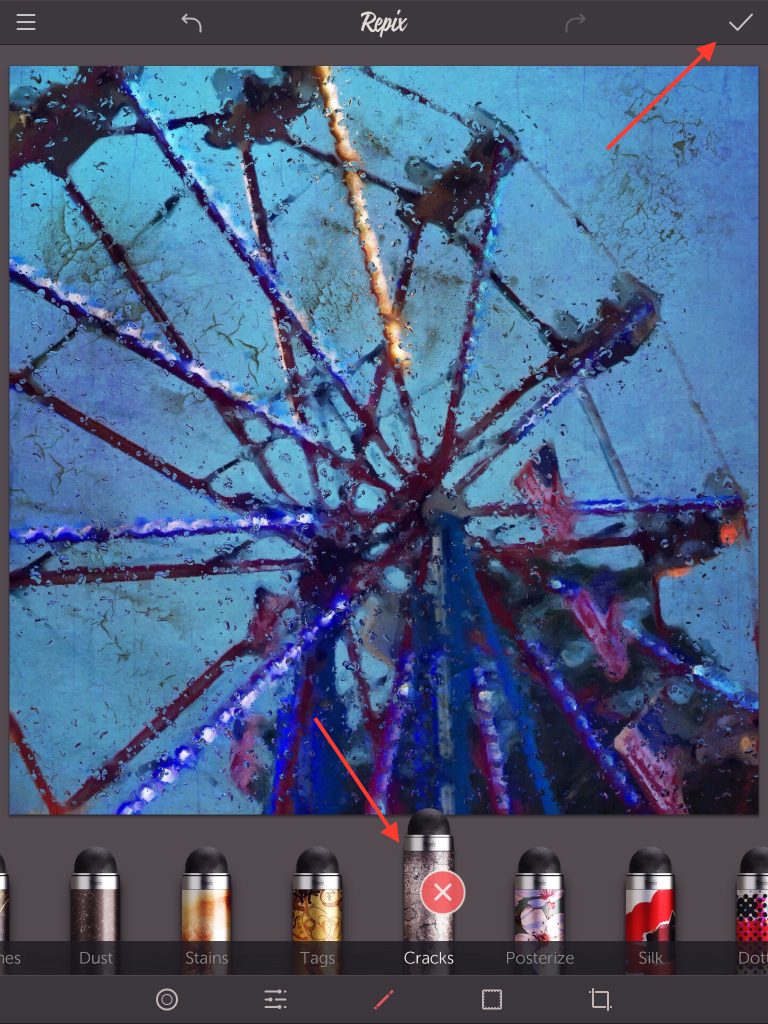 Wanting a bit more grunge, I then used the "Cracks" effect and painted this over the entire image as well.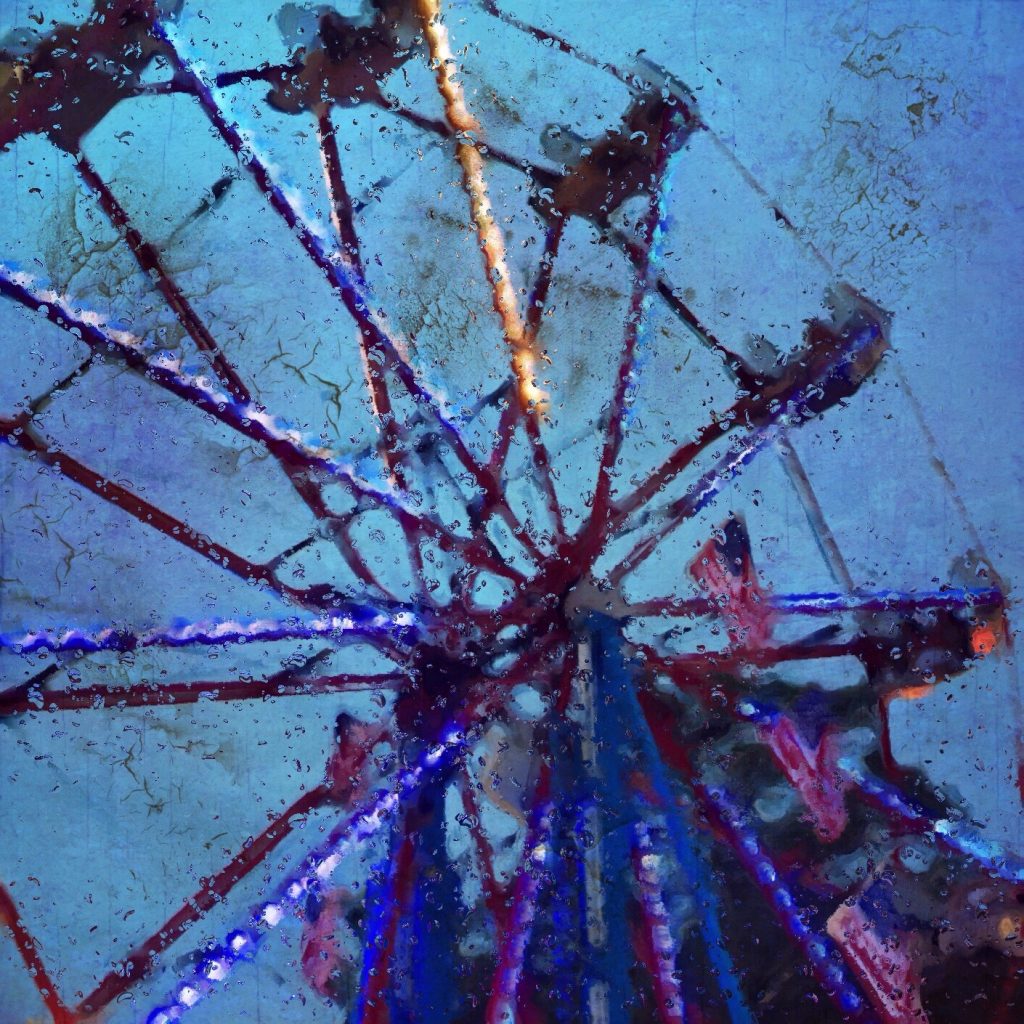 After applying the two effects in Repix, the image is looking pretty good but I'm thinking it needs a bit of tweaking as well as a grungy frame. Snapseed is the perfect app to do both these things so that's where I went next.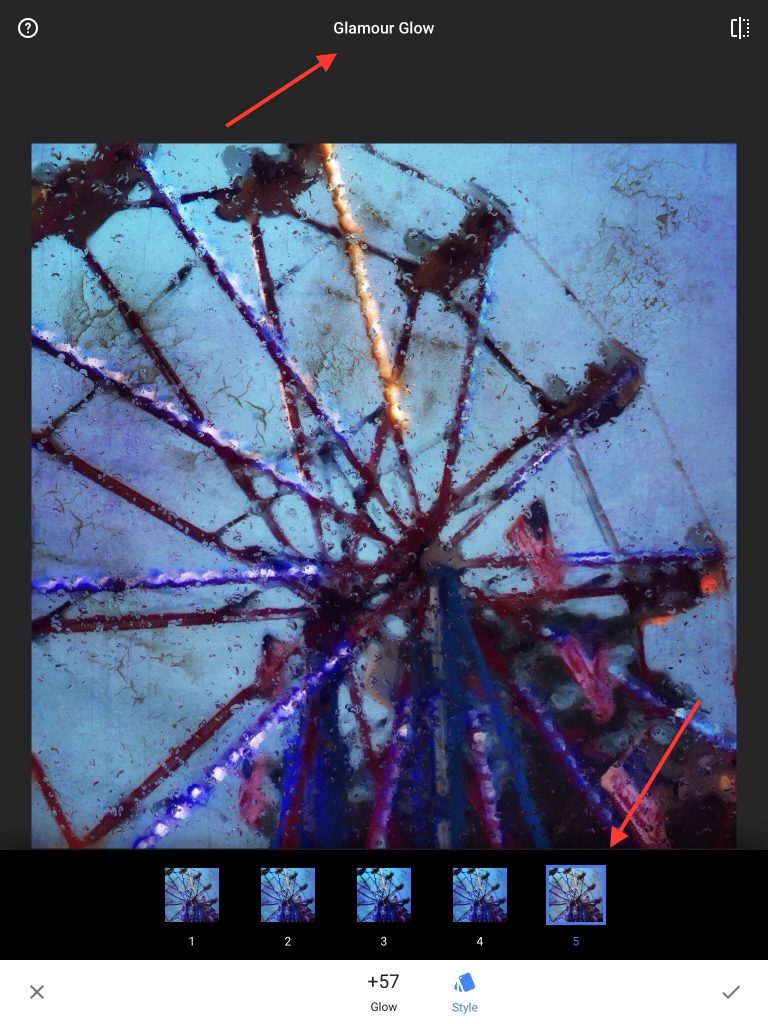 Once opened in Snapseed, I used the "Glamour Glow" effect 5/5 at the default settings.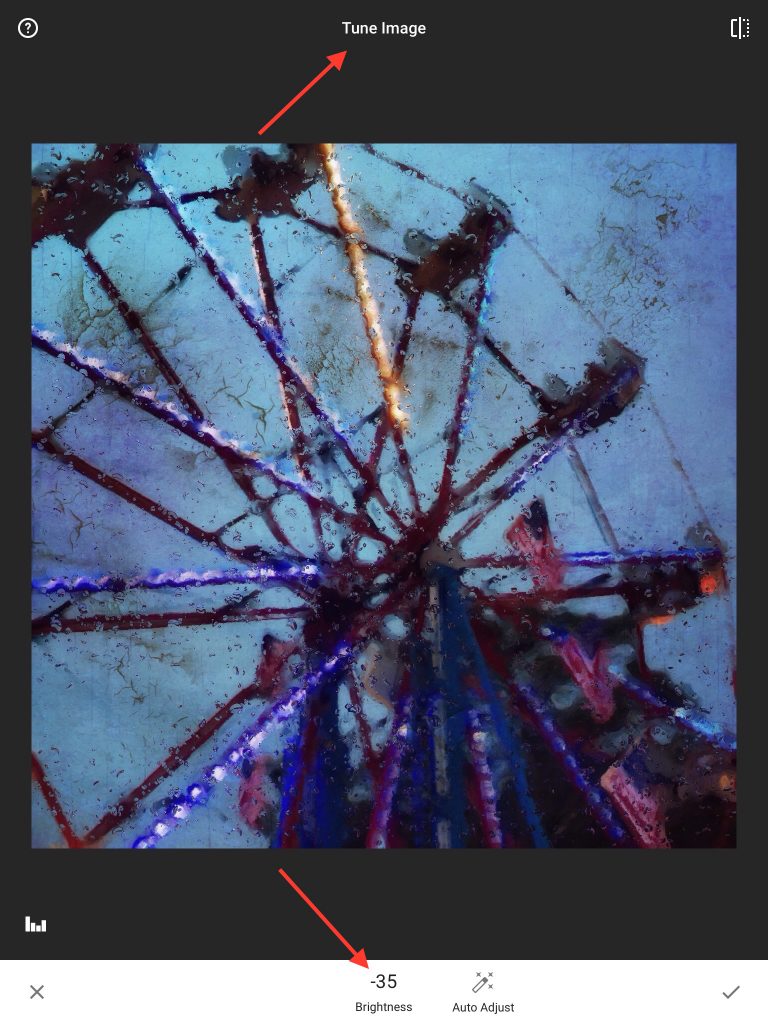 I then used the "Tune Image" function to first adjust "Brightness" to -35%.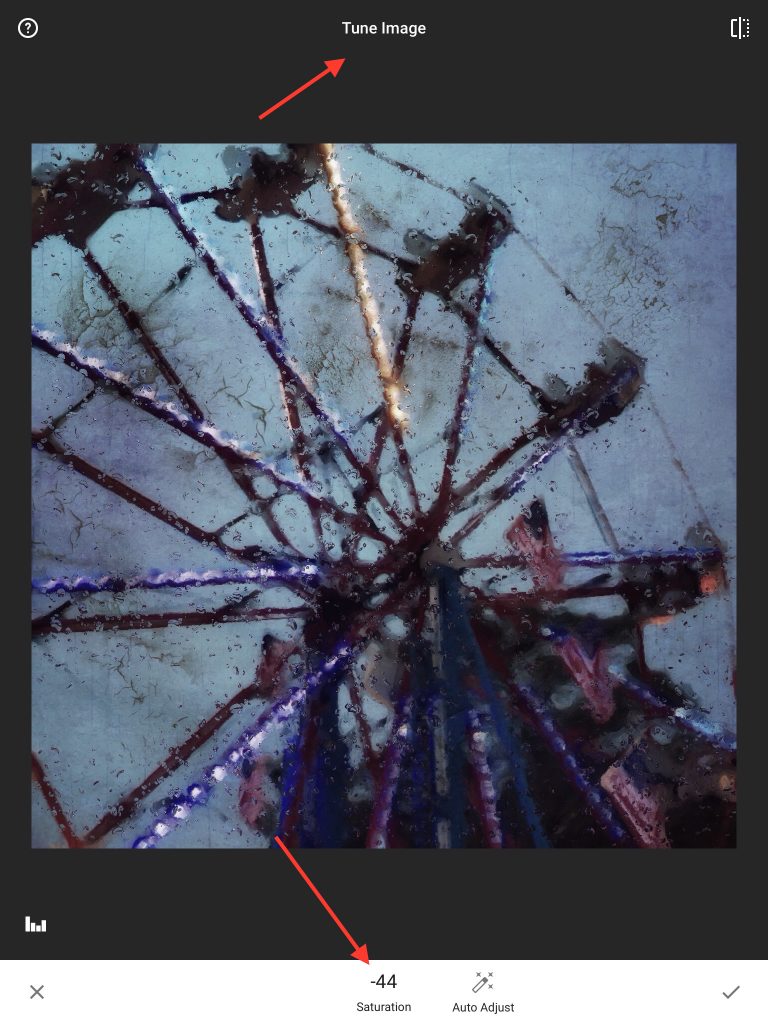 Secondly, I adjusted "Saturation" to -44.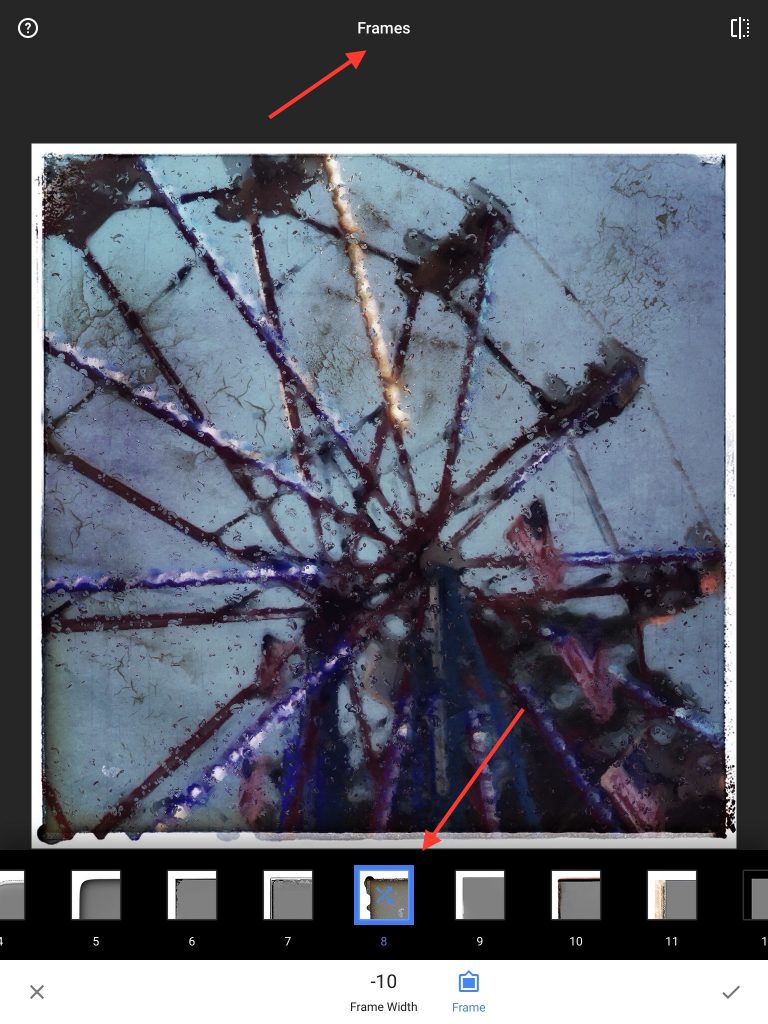 For a finishing touch, I opened "Frames" and applied Frame 8/23 with a width of -10.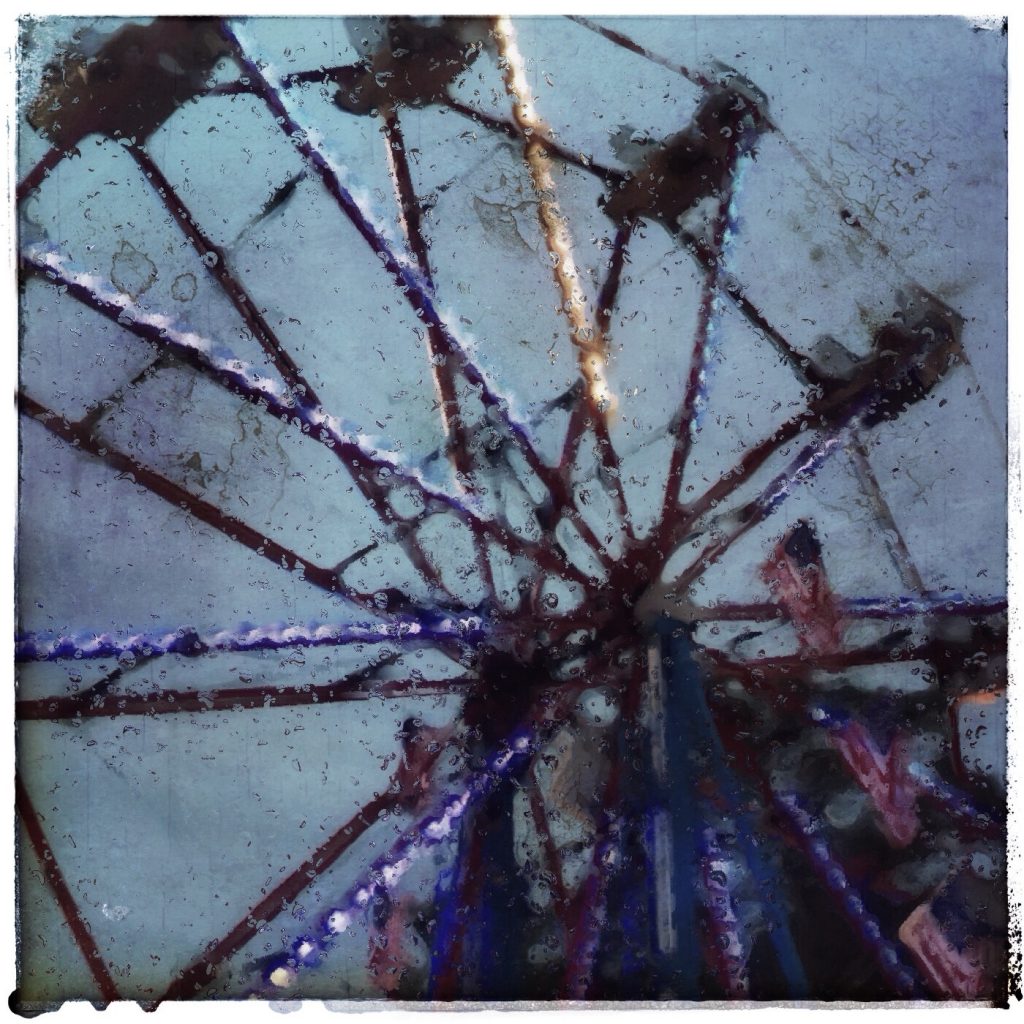 Here's the final version of Ferris Wheel! Quite a change from its source image wouldn't you say!