The Literary Memoir
"Gilbert explores the enterprise of literary memoir in particular, and of good writing in general."
---
By DeWitt Henry, contributing editor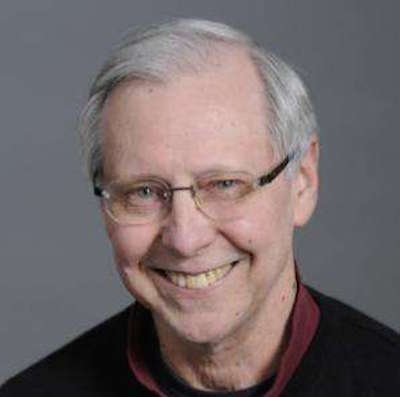 Blogs can serve as anthologies-in-progress or on-line learning seminars, open studios, book drafts, self-dramatizations, lectures, guided conversations, and spiritual and intellectual explorations: Richard Gilbert's Draft No. 4 Blog and its predecessor "Narrative" models all of the above, since its inception eight years ago. 
Gilbert's blog is more generous and instructive than self-promoting. As a graduate of Goucher's non-fiction MFA program, a former editor for Swallow Press (now freelance), a teacher of non-fiction at Otterbein University, and a memoirist  (Shepard: A Memoir, from Michigan State University Press), Gilbert explores the enterprise of literary memoir in particular, and of good writing in general. We all have lives, and if we hope to write well about them–that is meaningfully to strangers––then we have to study and experiment with craft. We share the dignity of the effort. We share the problems. We celebrate and learn from the achievements of others. "My blog focuses on prose storytelling in creative nonfiction and fiction, by whatever means of showing and telling," Gilbert writes. "Certain preoccupations have emerged: style, structure, and use of self in narrative prose."
The blog is both an SS feed for subscribers by email and a regular feature on Gilbert's website, http://richardgilbert.me. His latest entry is about investing writing with energy, and the difficulty of summoning energy when he (you/we) are ill, "Writer, Know Thine Own Demon."  Hot weather and allergies, he complains, have sapped his energies. He thinks of Dorothea Brande's advice "about how to nurture and manage yourself as a person and writer so you can steadily work," which he has discussed in earlier entries, and this leads to thoughts about being blocked by fear, his particular demon: "When the writing is especially hard and discouraging, I've learned to suspect that old foe. Naming my own demon, having that self-knowledge, brings me some comfort." After a week of suffering, then, he and his writing begin to rebound.  "I'm hoping for a good rain. One of these days, I'll be able to write what's now calling to me. Next I'll stagger to my bookshelves, having abandoned what I've been reading, and cast about. I'll look for something that makes me feel like writing. Something spare or snappy. Something tender and true. Something that emits energy." For fellow writers, his example is heartening.
Typically, however, there's more to the topic of illness and writing than revealed here, so links to "related, earlier entries" follow the current entry. The first leads to "Writing Illness," a thorough, reflective report on the visit of Thomas Larson, a prominent memoirist and critic of memoirs, to Gilbert's Otterbein class two years ago. Photographs enrich the text. Additional embedded links take us to a full review of Larson's book, The Sanctuary of Illness and to a lively interview. The second "related" link is to "Stories of Medicine and Society," a guest review of Louise Aronson's book of short stories, A History of the Present Illness. The third is to a 2001 Q & A interview with Nina Hamberg, whose award-winning book Grip: A Memoir of Fierce Attractions, Gilbert had excerpted on the site; now she responds to his questions about her motives and process. 
Nothing on this blog or site, it seems, is trivial. Topics branch out, informative, suggestive, and charming. The featured blog entry serves as a kind of prow to a cargo ship full of literary riches. His readers also post thoughtful comments, to which he responds, furthering the conversation. He lists some sixty-three categories to archived posts, each a hot link to new materials, among them: aesthetics; animals/farming/nature; Author Interview; craft, technique; creative nonfiction; diction or vocabulary; dramatized/scene; flow/rhythm; honesty; modernism/postmodernism; sentimentality; humor/irony; teaching/education; workshopping; reviews.  His archived book reviews alone are a treasure trove, along with his lists of books, fiction and nonfiction that he finds instructive and inspiring.  If we disagree on championing certain writers and books, and most conspicuously about influential writers of color (Wright, Baldwin, Wideman, Kinkaid, McPherson, Kingston), we both celebrate Annie Dillard, Frank Conroy, Tobias Wolff, Mary Karr and others, and I trust his recommendation of writers I haven't yet read, such as Paul Kalanithi.  In fact, I've just ordered When Breath Becomes Air on the strength of his moving review.
In every case, his insights are bracing and at best "distilled to poetry" (as one fan puts it). Of late, having published Shephard (in its 4th Draft, hence the blog's title), he has grown more interested in fiction, enough so to learn about subtleties of perspective in Henry James.  His mind is adventurous, rigorous and honest. Explore. Enjoy!
Copyright 2016 Woven Tale Press LLC. All Rights Reserved.