The Future Present
---
By Sandra Tyler, Editor-in-Chief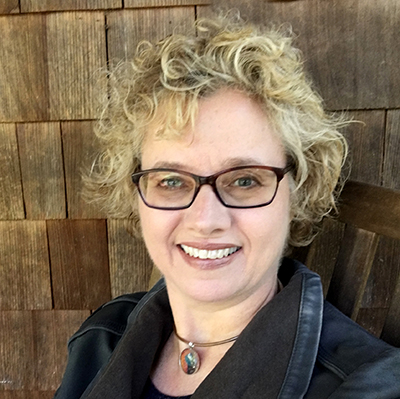 Initially it was Moholy-Nagy's kinship with Calder that drew me to this  Future Present exhibition, both pioneers of  the kinetic sculpture movement – Calder perhaps best known for his mobiles. But Moholy-Nagy's works do not resonate of that same playfulness, certainly not on the level of Calder's at once technically innovative but delightful works, my all-time favorite, "Calder's Circus." Both artists sought to conjoin the more subjective of art and objective of technology. But Nagy's work is not so much delightful as architectural.
Even in his earliest works of  graphite and oil, perfectly geometric shapes seem carefully constructed; in place of any creative impulse is an extraordinarily thoughtful precision: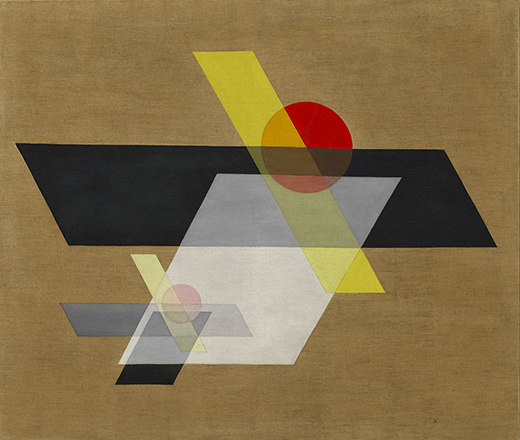 Over the course of Moholy-Nagy's career, he experimented across a wide spectrum– from oil, to photography, aluminum and even Plexiglas. He was also a prolific writer, and that narrative bent is most evident in his photomontages, collages from magazines ad newspapers. Personally, I found these to be the least interesting, dwarfed by his more unprecedented "cameras photographs." This technique, which he dubbed photograms, allowed him to "sketch with light in the same way the painter works in a sovereign manner on the canvas with his own instruments of paintbrush or pigment," resulting in some of his perhaps most evocative works, truly gorgeous evanescent plays of light and shadow:
His  Plexiglas works were perhaps my favorites, which could be a surprising break from that expected architectural precision, incorporating discarded odd-shaped melted pieces of Plexiglas. This juxtaposition of the imperfect with the precise invigorates:
Moholy-Nagy's final works, his most sculptural ones, embrace fully that surprising juxtaposition, while staying true to the architectural nuance he was renowned for:
Though little about Moholy-Nagy seemed intuitive, he was an artist of extraordinary cerebral construct, and this was perhaps best demonstrated by his "Room of the Present," a replica of an actual space originally conceived by Moholy-Nagy but never realized in his lifetime. This interactive enterprise incorporated into one room all those mediums he would explore throughout his career: photography, films, slides, documents, and replicas of architecture, theater, and industrial design, including a 2006 replica of his kinetic "Light Prop for an Electric Stage":
I got in to see this exhibition just before it closes, September 7. It will open next at the Art Institute of Chicago (October 2, 2016–January 3, 2017) and in California, at the Los Angeles County Museum of Art (February 12–June 18, 2017). But for those in the New York City vicinity, here's a sneak peek at the Guggenheim's next exhibition, of Agnes Martin:
Exhibition opens October 6th at the Solomon R. Guggenheim Museum, 1071 Fifth Avenue, New York, NY 10128. www.guggenheim.org.
Copyright 2016 Woven Tale Press LLC. All Rights Reserved.