A Photographer with a Vision
By August Smith, WTP Feature Writer
Sharon Stepman's site is divided up into subjects such as "oceans," "people," and "flowers," that at first glance may seem a random smattering, but as one explores her evocative and strange photography, a singular consistent vision emerges, both playful and brooding, foreboding and inviting. It's these conflicting concepts that course through her work, and exploring the outskirts of her headspace can bring one to strange ideas, places, and conclusions.
Sharon Stepman was born in New York City and attended the Art Students League; the Academy of Fine Arts in Florence, Italy; and NYU's master program at ICP, where she discovered photography as her medium and honed her approach. Her work is exhibited internationally, and has been featured in the MoMA in New York and the Boboli Gardens in Florence.
Her biography calls attention to her desired effect where "foreground and background become a flat space." This effect seems most clear and pronounced in her Oceans and Landscapes series, where large and expansive vistas are constrained, reduced, blurred, and over-exposed, manipulated by her experimentation until everything in both the foreground and background feels equally distant and unreachable. For example, "Two Boys" seems glimpsed through a broken lens, a screen door, and a projector all at once. It calls attention to its existence as physical medium, and the effect is enchanting: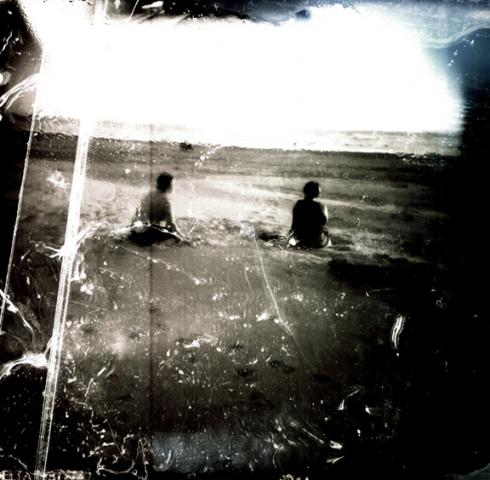 Her more close-up subjects—flowers, dolls, people—are even more surreal and dreamlike. The flower images in particular are gauzy and abstract, with a focus on the organic curves and textures. A hazy overlay allows light to permeate, and the flowers' colors blend and bleed into one another; the viewer can interface with the photographs as though with abstract paintings, snapshots of emotion, color, and movement.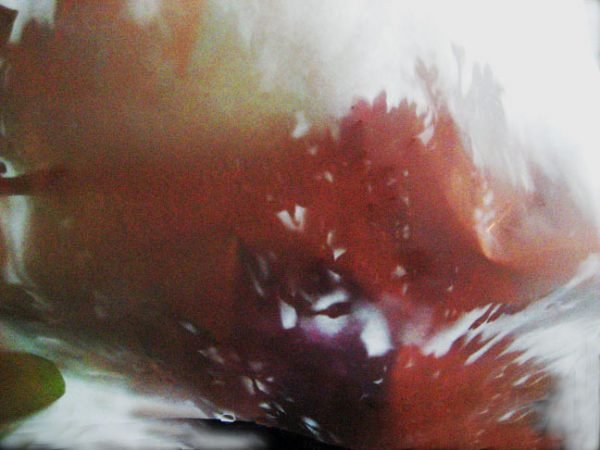 Stepman shows a more experimental facet of her palette in her homage to Nam June Paik, the Korean-American video artist. These images, which rank among my favorites of hers, are bracing, colorful ,and strange. Here, her tendency for distancing via medium and process is at its most acute, as the images exist as brazenly digital signals: most of them appear to be photographs of screens, with human figures mashed, colored, and layered in various poses. They're fun and exciting and vaguely psychedelic, and I appreciate the clarity of her vision.
It's this consistent vision—an appreciation for shape and color and experimentation, all the ways we can play within those boundaries—that one can trace across her artistic work. And it's a vision we can look to for something exciting and new.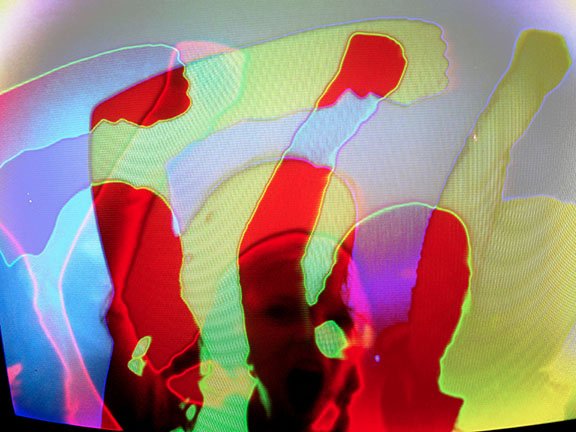 Copyright 2018 Woven Tale Press LLC. All Rights Reserved.