Capturing the Experience of the Sea
By Richard Malinsky, Arts Editor
Lorraine DeProspo describes herself as "a painter, ceramic artist, and an assembler of things." Her site presents a body of work that clearly reflects a deep and reverent relationship with nature, with an affinity to sea, sky, and particularly fog. She translates this inspiration visually through a minimalist, abstract, and emotive vision.
DeProspo is an intuitive painter, using broad sweeping motions and meticulous blending of color with pallet knives and various scratching tools to produce the moody feel that defines her style. This is not art imitating nature. It is creatively interpreting the feeling of the experience. Consequently, there is no need to artificially duplicate color, shape, or form.
"Cape Fog" leads an expansive series of large, medium, and small paintings of varying weather, seasonal, and tidal images, most in a similar compositional format. One might question the muted monochrome color of the series. I am reminded of a beginning art student, painting a still life, asking what color is glass. The instructor's answer was the color of everything around it. So what color is fog? She is interpreting the experience of looking out at a blanket of dense wet air blocking most of the light from the sun. As the fog begins to lift bits of colored light begin to appear on the horizon.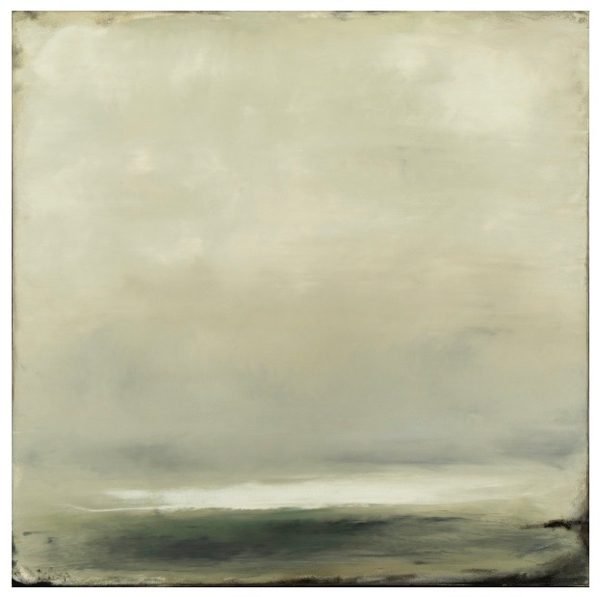 "Blame It On the Moonlight," differs significantly from the series in its color palette. However, she is consistent in her exploration of the visual mystery of fog. A dramatic composition of a partially eclipsed night moon casting an eerie green light on the sea below clearly displays her command of expressive color. Although this image is highly abstract with expressionist color, the viewer gets the feeling that she must have witnessed some kind of dramatic optical phenomenon.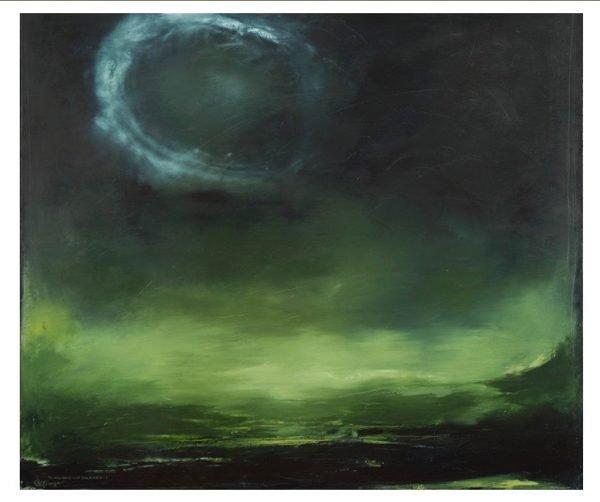 DeProspo's sculptural imagery reflects a respect for basic organic materials in her choice of clay, wood, and found objects in the Orb Series. Her artistic vision continues a sharp focus on capturing the essence of a feeling, or a memory, that sparks an emotional response in the viewers mind consistent with the Japanese wabi-sabi aesthetic, as seen in " The Simplicity of Balance I."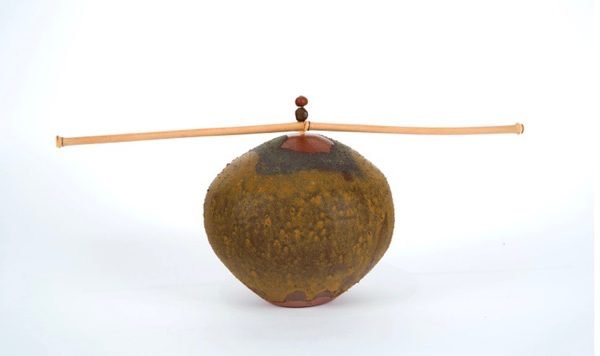 Her love of the sea continues to be celebrated in the Cocoon Series, where she marries seemingly disparate objects found at waters edge into a unified form. She fits very comfortably in the category of found object assembly. These pieces have an honest believable quality as if a cocoon provided protection for sea creatures.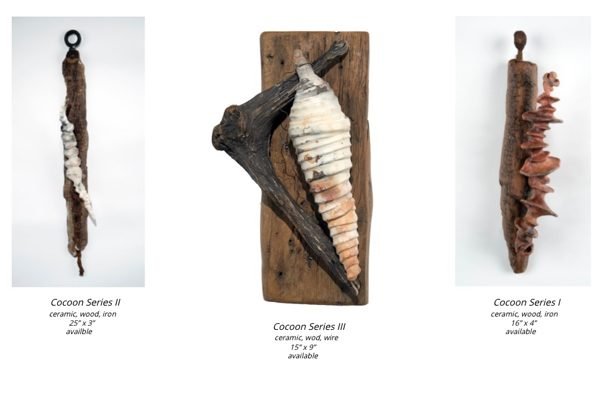 This site provides insight into a creative artist who finds poetry in what might seem ordinary subjects. Lorraine DeProspo is a gifted artist with a universal message of the relationship of human and nature.
Copyright 2018 Woven Tale Press LLC. All Rights Reserved.