February 2018
By DeWitt Henry, Literary Bookmarks Editor
Monthly link highlights to online resources, magazines, and author sites that seem informative and inspiring for working writers. Most are free. Suggestions are welcomed.
Ted  Gioia's Postmodern Literature Sites
I chanced on Ted Gioia's The Alt-Reality Nobel Prize in Literature while Googling Knut Hamsen's Hunger. Who was Ted Gioia? Was he an interesting writer or literary critic? He wasn't Dana Gioia, the poet, teacher, and arts administrator whom I knew of from NEA, but was in fact Dana's younger brother. He is best known, perhaps, as a musician and music critic, author of  many books on jazz , including The History of Jazz and (most recently), How to Listen to Jazz. He's also published cultural criticism: 2009's The Birth (and The Death of Cool) and publishes in literary and cultural periodicals. He actually maintains five other websites, entitled The New Canon, Conceptual Fiction, Postmodern Mystery, Fractious Fiction, and Great Books Guide, all of which are interlinked.

The Alt-Reality Nobel Prize challenges literary opinions. As Americans, we're probably skeptical of the Nobel Prizes in Literature. Such awards are decided by the Nobel Committee in Stockholm, and they are usually awarded to writers un- or barely known to the US book industry, if not to Europeans. (One of my favorite stories is, of course, "Night Flight to Stockholm" by Dallas Wiebe: an ambitious young writer vows to give his little finger to publish in the Paris Review, etc, and years later he is only a head in basket on his way to accept the Nobel.) With a well-informed sense of literary history and how the idea of enduring value conflicts with celebrity and global sales, Gioia gives us the list of all the Nobel winners in Literature since the beginning, and then his own "alt" list: "the way the award might exist in an alternative universe—a world exempt from pettiness, politics and tokenism." His list keeps only sixteen out of 115 Nobels, and among his substitutions are Tolstoy (1901), Twain (1906), Freud (1916), Joyce (1937), and Roth (2006). His substitutions aren't glib and do serve to highlight the Nobel's myopia and biases.
As a sidebar, he links "Selected articles by Ted Gioia on the web"—some 165 (!) on such writers as Joyce, DeLillo, Franzen, Calvino, Wallace, and Philip K. Dick. On Great Books Guide, he also lists ninety-two selected reviews from 2007–2016. In addition to his writing about Hunger, I loved the one on "Fractious Fiction" about Barth's Giles Goat-Boy: "Is unrelenting cleverness sufficient to make a novel into a masterpiece? If so, Giles Goat-Boy is a classic."
Ted Gioia is an impressive, prolific writer/critic whose ideas are worth engaging. I recommend triangulating between his websites and sampling his substantial essays. If I were a book publisher, I would reach out.
Jane Friedman
Jane Friedman is an "advice to writers" pro, for free and for hire. She describes her niche as between Writers Digest (where she used to work) and AWP. The for-free part is her website and regular blog feed, updated weekly. I find many of her tips and articles shopworn, but occasionally she chastens my ignorance, as in her recent article about author websites.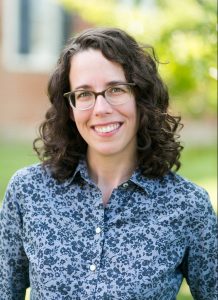 "If you plan to pursue writing as a professional, long-term career, I recommend starting and maintaining an author website even if you're unpublished," she states. "Your website serves as an online home and hub for everything that you do, whether in real life or in the digital realm… It's hard to overstate its importance over the long term."
She recommends WordPress to start. "It's free and has so far stood the test of time. (WordPress has been kicking around for more than a decade, is open source, and underpins about 20-25% of today's websites.) SquareSpace can be easier to use for those with few tech skills, but it comes with a monthly cost." She discusses the basic elements: the "about page" or bio; the contact page; a page for any work "that's been made public" (aka publications); links to your social media profiles; and an email newsletter signup. She underscores including a headshot, a tag line about the kind of writing you do, and another about your identity, with a link to a fuller bio on the about page.
Her own site is a model, of course. From her archives, she lists topics by such categories as Marketing & Promotion, Getting Published, E-Books & E-Publishing, Social Media, Digital Media, General Writing Advice, Understanding the Publishing Industry, Creativity & Inspiration, Business for Writers, Author Q&A, and Guest Posts.
Her for-hire services include books to sell (including the forthcoming The Business of Being a Writer from University of Chicago Press), online classes (for $89), speaking engagements ("to audiences from 5 to 5000"), and consulting services. I enjoy her self-description: "People working inside the industry see me as as an expert in digital and self-publishing, while independent authors see me as a traditional publishing figure. The university and MFA community see me as very commercially minded, while the business people see me as literary and academic." Also her personal take: "I am a late-sleeping, bourbon-drinking editor, at least mostly sane. I live life forward, even though you can only understand it backward."
LitReactor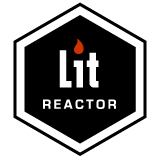 All I've known about C.P. is that Fight Club inspired some of my students to attempt Punk Fiction, with violent language, images, and characters. Hence my surprise at discovering LitReactor, an online teaching and sharing site created by "the team responsible for chuckpalahniuk.net," and featuring a series of writing advice articles by C.P. himself.
C.P.'s fan site, of course, mainly boosts his books as bestsellers and is titled "The Cult." It began in 1999, and claims to be "one of the most popular author websites in the world…[averaging] 25,000 page views a day, from over 7,000 unique viewers." There are tabs here for About Chuck, Works, On Tour, Chuck Recommends (a first-rate syllabus of works by others), and Shop (promotional tee-shirts and more).
Originally, the fan site "also served as a forum for up and coming writers to fine-tune their budding talent through a writers workshop co-created by Chuck himself," and included "interviews, reviews, news, pictures, tattoos, video," and more; but these features have been transferred to LitReactor, which was launched in 2011 as "an online magazine…a writing workshop…Online writing classes on a variety of subjects….[an] online discussion forum…and community-wide writing competitions."
LitReactor is staffed by its three founders (Dennis Widmeyer, Kirk Clawes, and Phil Jourdan), eight "key staff," and a sixteen-member "editorial team." C.P. still contributes only columns of shoptalk. Joining the Writers Workshop, which functions on the model on Zoetrope (members must critique a set number of mss. to earn the right to post their own work for critique), costs $9/month or $45 for nine months. Online classes, taught by credentialed experts (not C.P.), run for two to four weeks on various topics and cost from $175 to $375.  The "magazine" itself is free, but only features columns about writerly issues by different hands, interviews, reviews, craft essays, and no original poetry or fiction.
The clearing house or umbrella administration for online workshops taught by freelancers may be a new trend:  see Seattle Writer's Workshop, Grub Street, Lighthouse Writers Workshop, and Catapult Magazine.
Copyright 2018 Woven Tale Press LLC. All Rights Reserved.