One of the oldest fine art photography galleries in the United States, located at 502c Commonwealth Ave, Boston, MA 02215.

---
---
What do you look for in artists when considering representation?
Kat Kiernan (Director): I look for artists with a distinct vision and style. I want to be able to look at a piece and know who made it without looking at the signature. Their artwork has to have multiple levels—it must be aesthetically pleasing but also about things rather than of things. Our gallery visitors react first to the visual quality of the work, but I want them to also connect emotionally and intellectually with a piece as they learn about it.
I also look for artists with a friendly and professional demeanor. I have a strict no diva policy: I only work with artists who are both nice and talented.
What is the core aesthetic that the gallery is founded on? Do you promote a particular focus or specialty?
Kiernan: Panopticon Gallery specializes in contemporary photography with a focus on constructed and handmade photographs. We show work that we would want to live with. Between myself and the gallery's owner (Paul Sneyd), we own pieces by each one of our represented artists.
In addition to representing artists, we also offer collection building, consulting and advising, and can assist in de-accession, and research.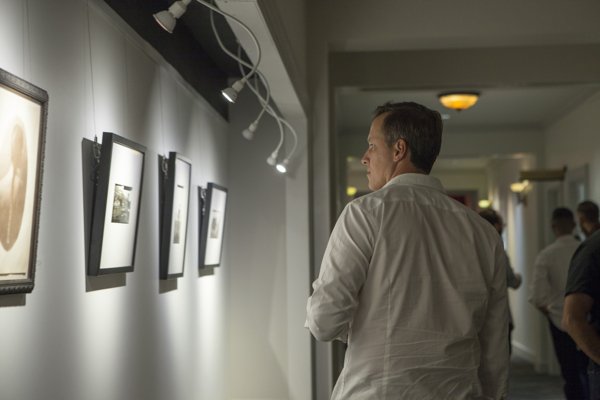 What makes your gallery a desirable venue for both artists and art enthusiasts?
Kiernan: For artists, Panopticon Gallery fosters community. As a photographer myself, every decision I make for the gallery is based on what I would want and expect from a gallery that represents me. Our roster is small, allowing me to give each of our artists personal attention. Because art-making can sometimes be an isolating experience, I try to connect our artists—geographically scattered as they are—to each other as often as possible through group exhibitions, events, and correspondence.
For art enthusiasts, Panopticon takes that same personal approach. I like to talk with our visitors about their hobbies and interests to help them find pieces that reflect their own sense of taste and style, not just current décor trends. When someone is ready to take a piece home, we can help them with framing and delivery through our partner business, Panopticon Imaging.
As a curator, what do you see as differentiating your gallery?
Kiernan: I curate quite a few thematic exhibitions each year. These themes offer an accessible entry point to photography and invite conversation. Panopticon is located inside Hotel Commonwealth in Boston, and many of our visitors would not necessarily consider themselves "arts people." When curating an exhibition, I think about how the show can educate our visitors.
Do you represent emerging or established artists, or both?
Kiernan: We represent artists whose work is consistently visually compelling, thoughtful, and well-crafted. At the moment, most of the artists on our roster are in the early to middle stages of their careers. Some have grants, exhibitions, and maybe a book or two in their oeuvre, while others are making waves in the photography world for the first time. We work to build the artistic legacies of each of our artists as they grow and become more established.
What is the cost range of the works for sale?
Kiernan: Photography is not an expensive medium to collect! Our works range from around $400 to $8,000, with most pieces in the $700 to $1,500 range. This allows the gallery to exhibit great work that is still affordable to a large number of people.
As curator, what do you want to convey about your gallery, to other artists and art enthusiasts?
Kiernan: I believe strongly that art is for everyone. Our unique location inside Hotel Commonwealth in Boston allows us to be open to the public twenty-four hours a day, seven days a week. This open access to art in an unintimidating space allows us to engage in regular discussions about art with artists, students, art enthusiasts, and those who did not consider themselves arts enthusiasts until their visit.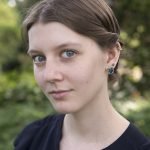 Kat Kiernan is the Editor-in-Chief of the photography magazine Don't Take Pictures, as well as the Director of Panopticon Gallery. Her writings have appeared in numerous publications, most recently in the  The Artist as Culture Producer: Living and Sustaining a Creative Life (Intellect Books, 2017). She was recipient of  the Griffin Museum of Photography's Rising Star Award in 2015, and named one of 2012's thirty women photographers under the age of thirty to watch by the Photoboite Agency. She holds a BFA in Photography from Lesley University College of Art and Design.
Copyright 2018 Woven Tale Press LLC. All Rights Reserved.