A Look at Indie Authors and Their Publishers
By Lanie Tankard, Indie Book Reviews Editor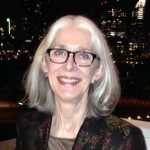 AMBIGUITY MACHINES AND OTHER STORIES by Vandana Singh (Small Beer Press, 2018). 320pp, paper, $16.00.
 "Hard times are coming, when we'll be wanting the voices of writers who can see alternatives to how we live now, can see through our fear-stricken society and its obsessive technologies to other ways of being, and even imagine real grounds for hope. We'll need writers who can remember freedom—poets, visionaries—realists of a larger reality. . . ." —Ursula K. Le Guin, "Freedom" (acceptance speech at National Book Foundation, 2014 Medal for Distinguished Contribution to American Letters) appearing in Words Are My Matter: Writings About Life and Books 2000-2016 (published by Small Beer Press, 2016)
Vandana Singh, author of Ambiguity Machines and Other Stories, is just the type of writer Ursula K. Le Guin was describing in her 2014 speech to the National Book Foundation (quoted above). In fact, Le Guin had taken Singh under her wing as a mentor—a relationship Singh details in a tribute on her blog. The stories in Singh's new book seem almost a bouquet to UKLG, who died on January 22, 2018. They reflect the inspiration and encouragement of a grand master of science fiction and fantasy.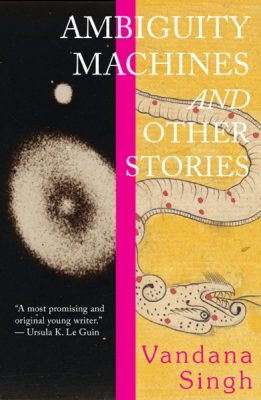 Collected here are thirteen of Singh's best stories from various venues, plus an original new story titled "Requiem." There are other worlds heretofore unimagined, new ways of looking at Planet Earth and everything on it, and a view of humankind as one of many skeins in a tapestry of galaxies.
Singh's background in theoretical physics, when coupled with her cultural memories of ancient Indian lore, imbues her with the ability to create believable scenarios that allow imagination to soar. She juxtaposes astronomy and storytelling as she envisions unique ways of being—in our bodies, in our known world, and in our interstellar spaces. Gender is fluid in some stories. Frequent protagonists are strong resilient women unattached to men. Some pieces experiment with writing. Throughout, Singh draws on legends and literature from around the world, particularly an ancient epic poem from India called the Ramayana, written by Valmiki.
The location varies in each tale. In one, a woman maneuvers a scabship to wake-ride the wind currents from a scavenger spaceship on the great Antarsa Ocean away from the planet Dhara. In another, an illiterate woman, held captive for her ability to view the past on a time machine after "the sea has entered the cities and drowned the land," hopes to write poetry in her own hand someday—realizing "it is time that is important, not space."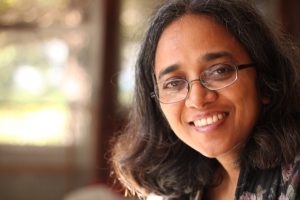 We encounter tachyon trails, Cognizant-Cities, reality shows, thought-signatures, meta-languages, nanoplague, the Corpocracy, underwater robots, a slaughterhouse, probability-altering machines, alien manuscripts, shadow universes, wind generators in the high Himalayas, a biosystems lab, a smart energy grid, the myconet, and biomimicry.
The sagas are tethered to different frameworks. Some explore time warps, pondering whether the universe is an illusion. Others look at interactions among plants, animals, and humans—underscoring "the world is full of secret communication channels." A story set in Alaska illustrates the need to pay attention to the surrounding environment: "Ice can speak." Another story talks about making music from the communication of plants. One probes what is left after mathematics fails ("only poetry"), while the next examines the relationship between memory and identity.
As Singh constructs her legends, she works in allegories to the here and now, employing metaphorical symbols for refugee camps, global warming, and cultural differences. Some narratives are more successful than others, but each is a thought-provoking read. Several, such as "Requiem," felt as though they merely needed another draft but were still fascinating.
Exhibiting UKLG's prescription for hard times, the voice of this visionary writer explores alternative ways to live and offers hope, joining other "realists of a larger reality." The takeaway from Ambiguity Machines and Other Stories is: We are all story. Vandana Singh underscores the ultimate point that stories make the world and the universe has a place for all of them.
Vandana Singh has appeared frequently in annual best anthologies with her essays and short stories. Singh's novella Distances received the 2008 Carl Brandon Parallax Award. The American Library Association named her children's book Younguncle Comes to Town a Notable Book for Middle Readers in 2007. Singh's blog, Antariksh Yatra, offers "Journeys in Space, Time and the Imagination." A novelette titled Widdam, published in the January/February 2018 issue of Fantasy & Science Fiction, will appear in the forthcoming anthology A Year Without a Winter (due out from Columbia University Press in May).
Publisher: Small Beer Press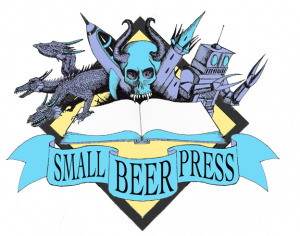 The wife-and-husband team of Kelly Link and Gavin J. Grant founded Small Beer Press (SBP) in 2000. Located in Easthampton, Massachusetts, this indie publisher also has two other imprints: Big Mouth House (fiction for readers age ten and up) and Peapod Classics (trade paperbacks featuring out-of-print titles)—plus chapbooks of short fiction deserving a wider audience, and a zine called Lady Churchill's Rosebud Wristlet. Books, distributed by Consortium, are always printed on recycled paper. SBP's "(e)Books That Don't Weigh You Down" are available on Weightless Books.
Small Beer Press submission guidelines for authors and artists can be found on the website.
Copyright 2018 Woven Tale Press LLC. All Rights Reserved.