March 2018
By Sandra Tyler, Editor-in-Chief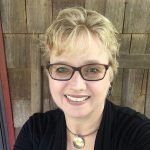 Up first this roundup: we've been doing some renovations here on the WTP site. Rather, some expanding and clarification of our platforms. There are now two: thewoventalepress.net for our magazine, and now WTPCentral, our hub for all things literary and fine art. Here you will find all our WTP interviews, reviews, guest posts, all things behind-the-scenes in the creative life of our contributors. Both on one platform were overwhelming each other, as I think readers were getting confused as to what constitutes the actual magazine; many online magazines/journals now are published as just that, within the framework of a website. I don't think we're seeing too many in the flip format. But for The Woven Tale Press, that format remains key to our aesthetic. We do want you to "flip" through our pages, peruse the art given ample space on actual page spreads. And if you don't want to flip, you can still experience the visual impact of our layouts. That impact for me as editor remains paramount.
Otherwise, what you may have missed: A fascinating rumination on Rembrandt's "The Anatomy Lesson" by Z. Shuff—an MD who also holds an MFA—on exactly how anatomically correct is this famous work, and how much does it finally matter? Then, by DeWitt Henry, his own rumination (and finally a worthwhile lesson) on how to translate his characters' inner emotional lives through their own words: "I knew perfectly well what existed as emotional fact in my own 'style,' but not necessarily in that of my characters." He actually dissects here a section from his own novel, The Marriage of Anna Maye Potts, and considers with truly utmost care, actual word choices—an invaluable lesson to any serious fiction writer.
Then there was our feature on Broadsided Press. WTP feature writer Jennifer Nelson spotlights this standout enterprise, conceived by Elizabeth Bradfield—an online one but with an emphasis on the traditional of posting poetry out in the brick-and-mortar world. We've had a swath of in-depth site reviews by WTP arts editor Richard Malinsky. These site reviews reside at the heart of our mission, to grow the online presence to these notable artists, so do visit their websites.
This month keep your eye out for our second Art Roundup series, brought to you from our WTP art correspondents out in the field—see what you might have missed this winter season. Take a walk with our correspondents down their own local art allies and visit their regional museums. These roundups are seasonal and rich with imagery of art you hopefully can enjoy virtually. You can read our fall art roundups here.
And of course, don't forget to read our March issue. Between its flip pages you will find two of our WTP 2017 Honorable Mentions, a couple of phenomenal artists represented by the Curator Gallery in Chelsea, New York, innovative fiber art, among other eclectic gems.
Daylight savings will have passed as of this post; it's been a particularly gray winter here in the east, so I wish you all things bright and hopeful, with those first green shoots of spring.