Winter 2017 Highlights
By Susan B. Apel, WTP Art Correspondent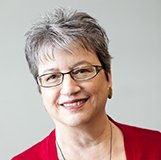 Four times a year, WTP art correspondents from around the country will report back on the previous season, with images from exhibitions you otherwise might have missed, and their own insights into these varied venues.
This winter brought local, regional, and international artists to Vermont and New Hampshire, with bright and beautiful portraits, found-art collages, paintings that challenge aging and forgetfulness, a video installation filled with content and cubicles, and across the border, a multimedia celebration of the life and art of Leonard Cohen. Most amazing, though, was the unexpected experience of George Sherwood's sculpture across an open winter field, and practically in my own backyard.
Kehinde Wiley's and Amy Sherald's recent works of Barack and Michelle Obama have made portrait painting a hot topic. Painter August Burns is no stranger to official portraits of political figures. Last year, as only the fourteenth woman chosen to paint an official gubernatorial portrait in the State of Vermont, she unveiled her painting of former governor Peter Shumlin. In a recent show at the T.W.Wood Gallery in Montpelier, she revealed what has become somewhat of a niche: portraits of contemporary women.
Included in New American Realism was a fresh take on Frida Kahlo, an interpretation of today's "America," and the award-winning "Roller Derby Queen." Burns has been named an Artist to Watch in 2018 by Vermont Art Guide.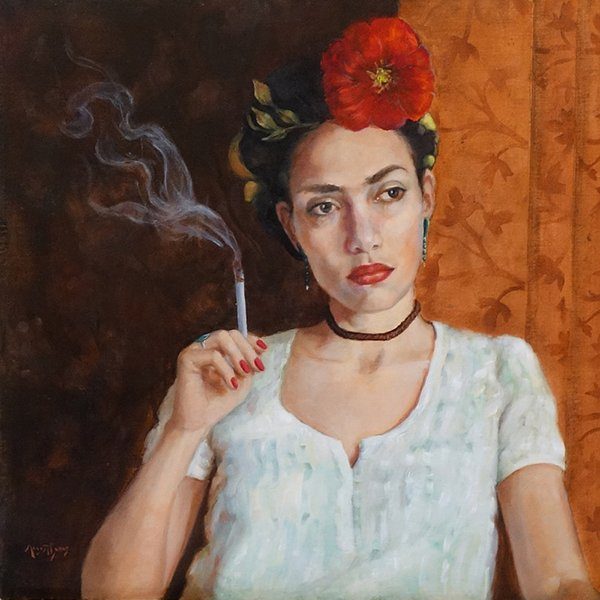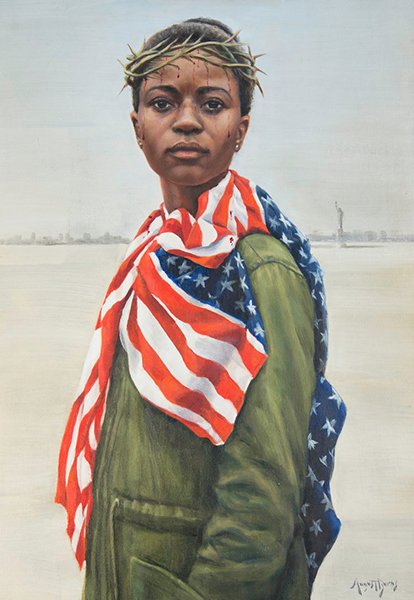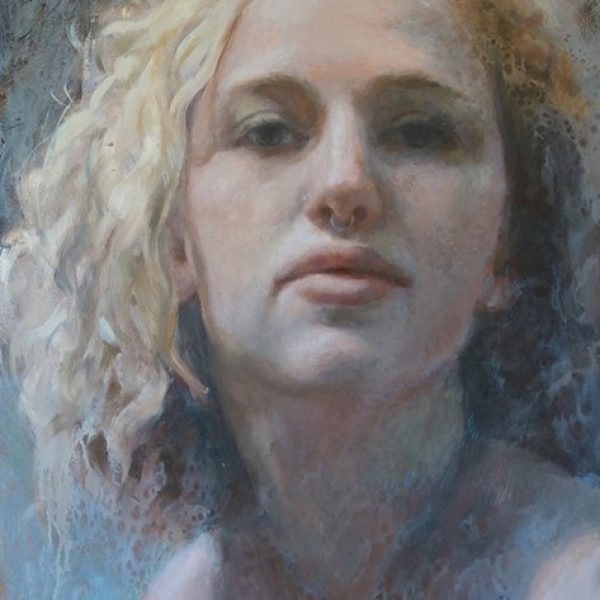 George Sherwood's kinetic sculptures live and breathe in private and public settings across the United States, and closer to home, in environments as diverse as a gallery at the Dartmouth-Hitchcock Medical Center (Lebanon, New Hampshire) and the courtyard of the Currier Museum of Art (Manchester, New Hampshire). Intricately crafted and often of stainless steel, his works are in constant conversation with surrounding air, light, and movement. My favorite experience with his art occurred while I was pondering my quotidian to-do list, skidding along some unfamiliar and muddy roads in search of locally produced eggs. Passing by a farmer's field, I saw a sculpture that I recognized as Sherwood's work. Then another. And more, perhaps a dozen, revealing themselves one by precious one. In the winter sun and with a breeze to make those sculptures speak, it was the best (non)exhibition I have seen this season.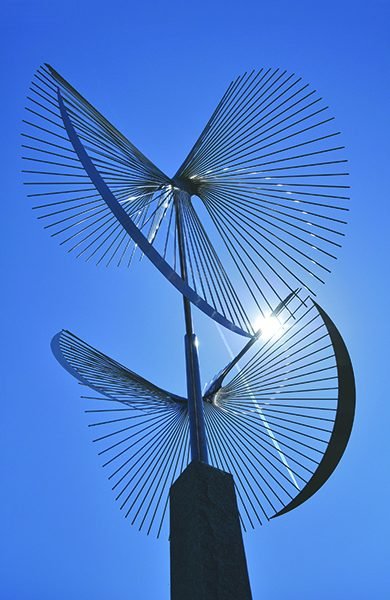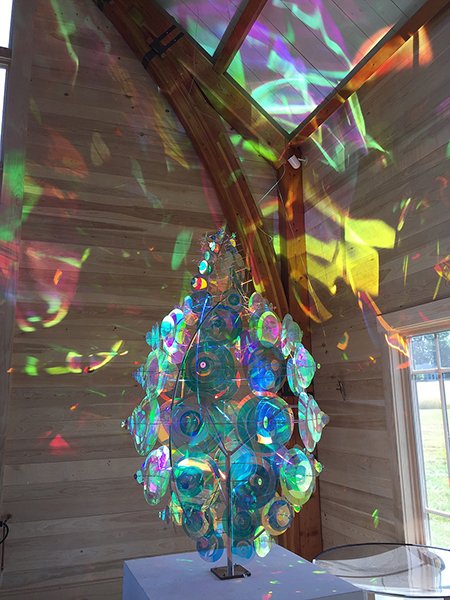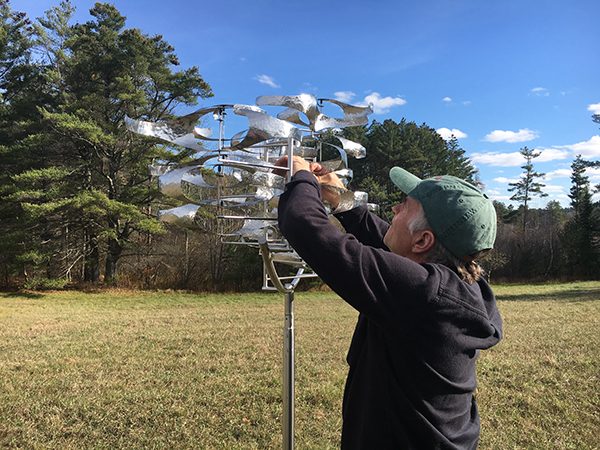 While Mark Dion's blockbuster found-art exhibition was wowing everyone at the ICA in Boston, John F. Parker's Assemblage Art at the White River Gallery in South Royalton, Vermont, was smaller, quieter, and compelling. Parker, a retired builder, does not amass his materials; he selects individual pieces from crates and mounds in flea markets and neighbors' basements—a tin soldier, a plumb line, bits of paint-flecked wood—and assembles them as he finds them (with a whiff of Yankee frugality) into creative sculptural collages.
Many of his pieces have a semi-kinetic quality, though stationary; in "End of the Line," for example, the viewer keeps looking back to check whether the remaining spheres are still in mid-track. This piece resonated with me as I was approaching retirement; despite its formidably final-sounding title, those two balls suspended in air spoke of the constant presence of possibility.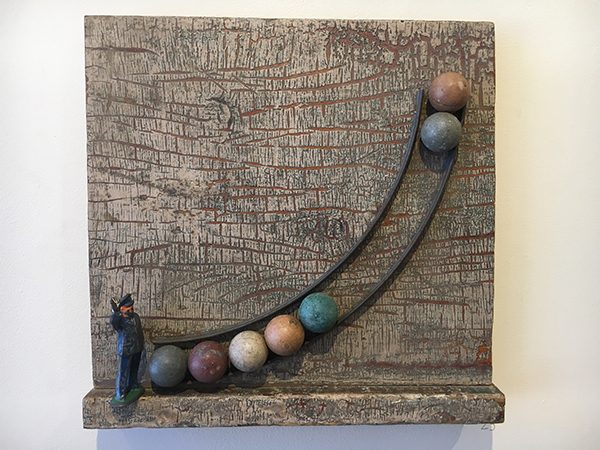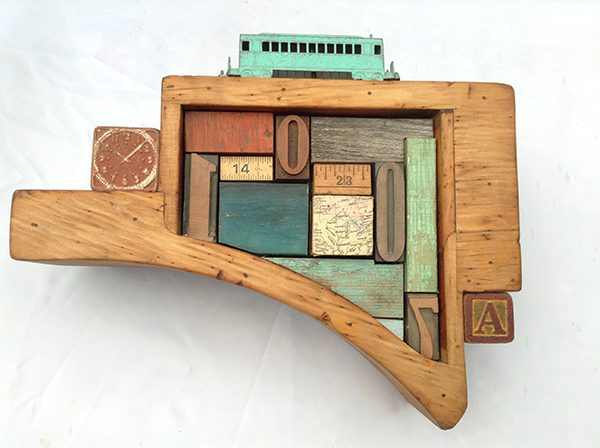 Age matters. A younger artist would not, and perhaps could not, speak to this. Performance artist and painter Cecelia Kane confronted one of the most common and feared experiences of aging—the act of forgetting—and turned it into art. She started by cataloging everything she had forgotten in one day and then created visual symbols for each category: not remembering an acquaintance's name, forgetting to do a task, misplacing car keys. There was even a symbol for, at day's end, forgetting what she had forgotten. Kane then incorporated the symbols into a series of monthly paintings over the course of a year—beautiful, colorful, whimsical. Her art made forgetting approachable, and lightened the weight of fear that often permeates the experience.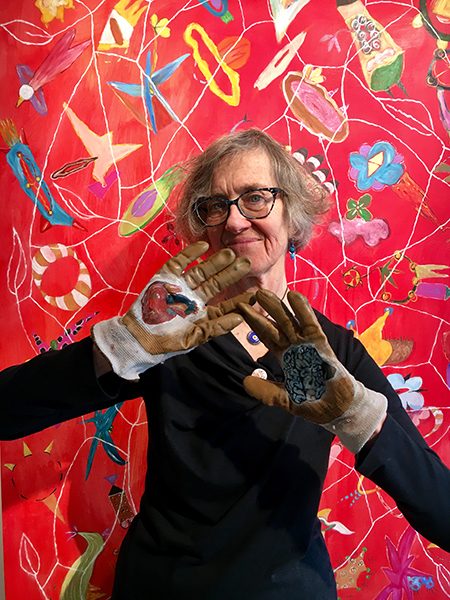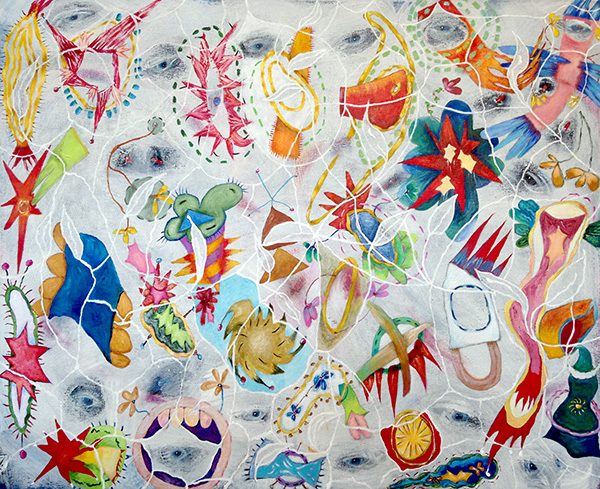 Internationally acclaimed artist Kader Attia's exhibition, Reason's Oxymorons, at Dartmouth's Hood Downtown, continues to cause viewers to scratch their heads in the "but is it art?" mode. Video recordings of interviews Attia conducted with psychologists, anthropologists, traditional healers, and immigrants are presented in an expanse of cubicles recalling a modern call center or university language lab. Attia explores Western and non-Western ideas of mental illness and repair, the covering up of a flaw or its celebration. Each cubicle with its individual screen and headphones invites the viewer to partake in an atomistic and faux-private viewing experience. (I realized that I prefer the experience of sharing art with and in the presence of others.) The awkward difficulty in maneuvering through the space is meant to force a kinetic experience reminiscent of the bureaucracy faced by stateless refugees.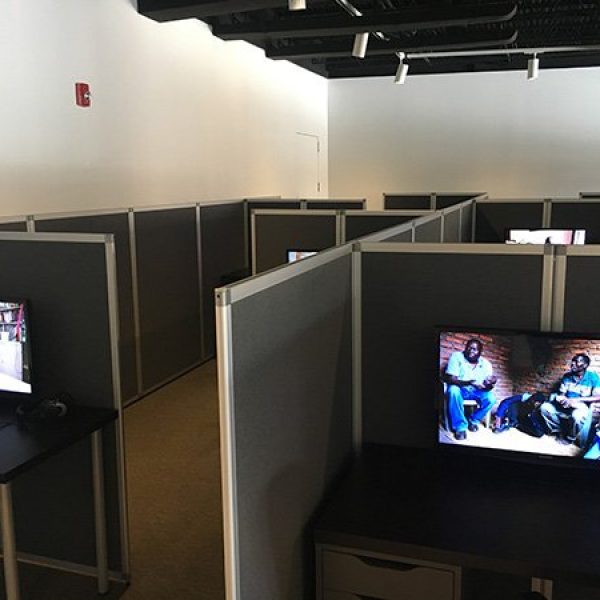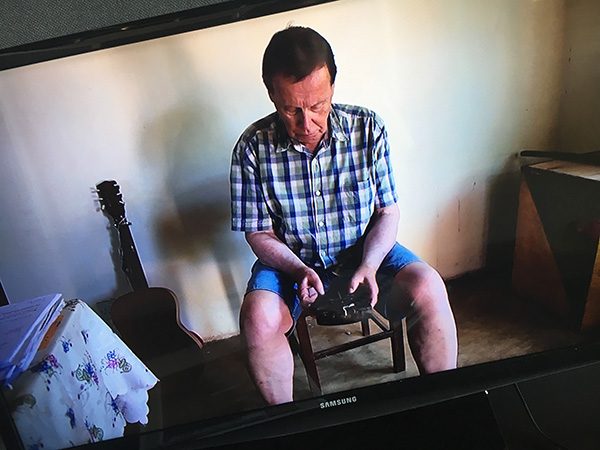 Finally, because we in the wilds of New Hampshire and Vermont do occasionally cross borders to take in urban pleasures, I write about Une Breche En Toute Chose/There's a Crack in Everything, the exhibition of the late Leonard Cohen's work at the Musee d'art contemporain in Montreal, Quebec. The descriptor "multimedia" is too narrow and timid: immersive footage of Cohen in concert is expected; a practically-breathing hologram of the late poet/singer/songwriter/novelist surprises. There is a participatory experience that allows the viewer to add the sound of her own voice to the rest of the world's simultaneous humming of the iconic Hallelujah, and a sarcophagus-like chamber that features the music of "Famous Blue Raincoat," with visual images on its walls for those who dare to open their eyes. Cohen—brilliant, enigmatic, melancholy—is less mourned (the exhibition opened on the one-year anniversary of his death) than celebrated in a breathtaking array of visual, auditory and performance media. This exhibition runs until April 9, 2018.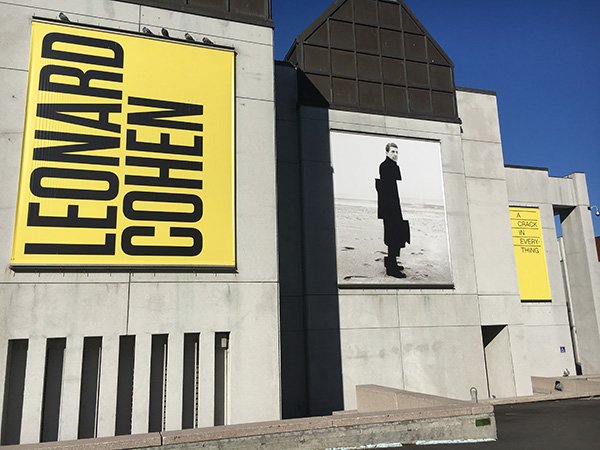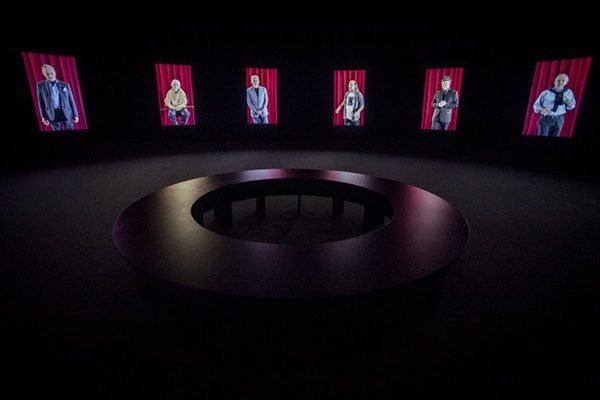 If you are interested in becoming an art correspondent for WTP, please inquire at wtp@thewoventalepress.net
Copyright 2018 Woven Tale Press LLC. All Rights Reserved.