Varied Series of Fine Art Photography
By Richard Malinsky, Arts Editor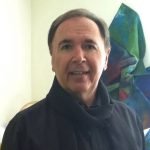 Jerry Reed's transition from commercial studio photographer to conceptual fine artist required changing what his images were of to what they were about. During this process, he was guided by his extensive knowledge of art history—painting, sculpture, and photography. His website presents his fully developed fine art photography as well as his evolving new work.
Reed's acclaimed "Paperwork Series 1" consists of twenty-six black-and-white images produced over three years. Individual prints from the series have been exhibited in numerous adjudicated national exhibitions and are renowned in photography circles. I was thrilled to see the entire suite together for the first time.
The series is based on paper sculptures meticulously crafted by Reed, explorations in architectural forms and spatial relationships. His studio background is evident in the creative use of Fresnel lighting techniques, which can accentuate sharp or soft edges as well as master shadows, their often sensual and quite subtle tonal gradients. These features are evident in the top two images of the composite photograph below. He states, "My muses guided me from the technical perfection of Edward Weston to his son Brett, who gave me permission to print as dark as I liked. While the Westons were leaders in showing depth by careful lighting and composition, it was the contemporary sculptor Richard Serra who inspired me to use flat paper to envelop space."
Reed's first major solo exhibition took place at the highly-regarded Panopticon Gallery in Boston, Massachusetts. Dedicated solely to photography, Panopticon showcased his "Paperwork Series 1," for which Reed received formidable reviews.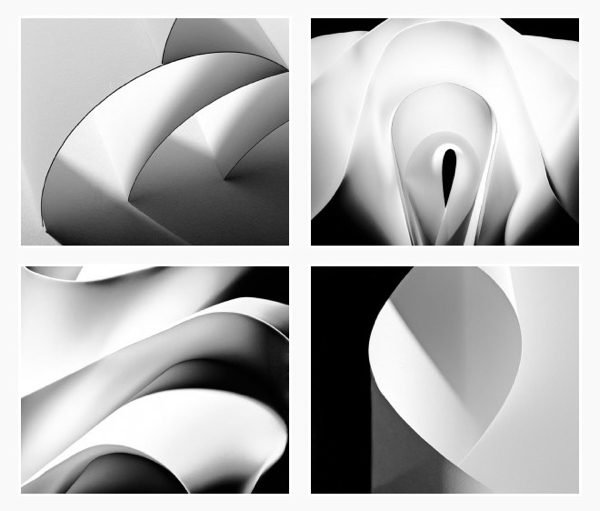 The conceptual artist Sol LeWitt has also been influential in Reed's process of determining a concept first before designing its actual execution. The Sea Scapes series that follows was his first creative color work to explore the passage-of-time concept. Over a thirty-day period, each image was captured from the same angle, at the same time, and with the same exposure. The final photographs are a result of layering one atop another to produce a series of compressed-time images. While each stands alone as a finished work, the full potential of the images lies in the complete series exhibited together. To that end, Reed intentionally aligned the horizon of all twelve images so the viewer would see time as a continuum.
Abstract Expressionist painting, which specifically limits illusionary depth in respect to the two-dimensional image surface, begins to show in his color work. The composition "Ice 9," from the Ice Scapes series, illustrates his use of line, pattern, and color to define form. Partially melted ice provides a translucent surface that allows air bubbles and natural ground color to show through.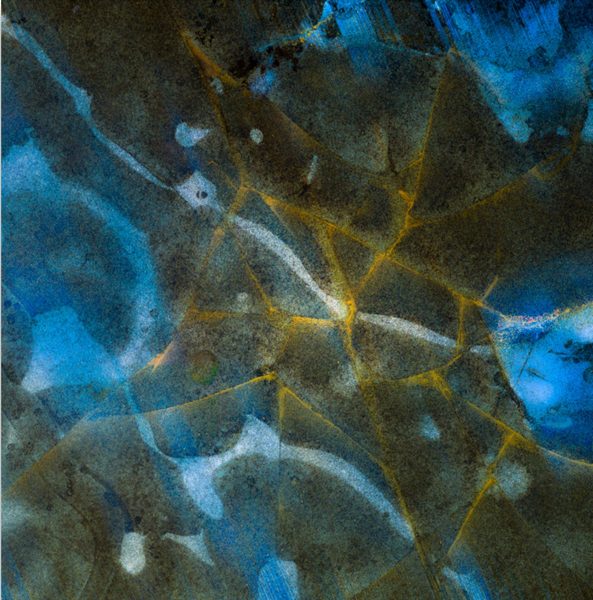 Reed's desire to create compositions of pure color was realized by photographing small sections of flat architectural surfaces. "Blue 1," inspired by the minimalist color field painter Ellsworth Kelly, allowed Reed to push the boundaries of a defined frame and align his photography with contemporary art movements.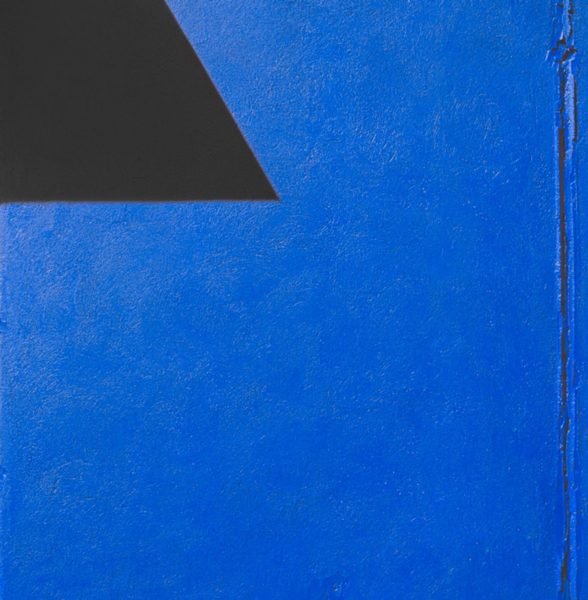 Jerry Reed is certainly one to watch in the contemporary art scene.
Copyright 2018 Woven Tale Press LLC. All Rights Reserved.