A Look at Indie Authors and Their Publishers
By Lanie Tankard, Indie Book Reviews Editor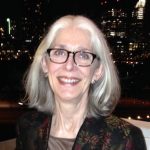 A GOOD DAY FOR SEPPUKU: SHORT STORIES by Kate Braverman (City Lights, 2018). 248pp, trade paperback original, $15.95.
"—tell me, how does it feel with my teeth in your heart!" —Medea to Jason, Medea by Euripides
Who knew metaphorical seppuku could be achieved through the written word until Kate Braverman did it? Also called hara-kiri, the ancient tradition of suicide disembowelment was based on the Japanese belief that dying with honor beats living with shame every time. In her latest collection of short stories, Braverman presents characters who figuratively undertake the ritual in fictional form by pulling past memories out of themselves. The concept unifies Braverman's eight poetic tales.
Three new and five published previously, these distinctive narratives showcase women assuming ownership of their lives, no matter the cost. Departure recurs as women exit, stage left, from marriage, motherhood, academia, friends, and families. As in seppuku, they seek honor in the midst of shame. Women striving to alter their "manifest destinies" turn down preordained futures so they can self-publish their own instead.
Braverman examines the repercussions of leaving upon those who have been left. We witness retribution in the midst of love, justice in the midst of hate. A few characters make appearances in several stories. The author designs her sets using minimal scenery and props onstage. In her mise en scène, she focuses the reader's attention on characters and actions while still evoking locations: woods in "the Allegheny Mountains of northern Pennsylvania," an alcove in O'Hare Airport, a house "perched on a cliff of purple succulents above the ocean" in La Jolla, or a "tiny yellow trailer" near Santa Fe.
Readers encounter forceful commentary about social issues. Braverman dissects the art and teaching of writing—as well as the state of publishing—while experimenting with literary form in several pieces.
To reinforce her themes, Braverman recasts Greek tragedy for modern times. Medea meanders through many stories. Braverman's repetition of the sentence "over a million women disappear each year" resembles Medea's Chorus of Corinthian Women commenting on the main action. One detects a determination to punish for subjugation, with that resolve becoming symbolic of women's struggles outside these pages.
The title story, a new one called "A Good Day for Seppuku," brings to mind Homer's Odyssey. Braverman presents her saga through the eyes of a young Telemachus named Tommy, coping with the absence of his mother. He views her as departed on a long journey, hoping against hope she'll return and wondering why she left. Meanwhile, his father sets sail on shorter voyages, leaving Tommy to fend for himself. We never even meet Tommy's mother, yet she is omnipresent—her life being recounted from the male vantage points of her son, her husband, her father, and the local sheriff. It's an epic condensed into short-story form.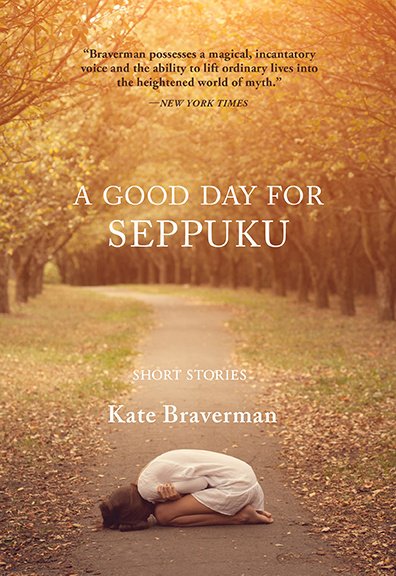 Another new tale, "The Professor's Wife," is a stellar behind-the-scenes exploration of academia and marriages reminiscent of Stoner by John Williams—but this time from a feminine perspective.
"What the Lilies Know," published under a different title in Best of McSweeney's 2006, portrays a female professor leaving Los Angeles after being denied tenure in history, and going to locate her mother in Santa Fe.
A La Jolla doctor in "Cocktail Hour" returns home early from Florida to find his wife of twenty-four years in the midst of leaving him—a story that won the 2005 Mississippi Review Prize in Fiction plus a Pushcart Prize in 2007.
In "Women of the Ports," published under a different title in San Francisco Noir, two longtime friends meet for drinks at Fisherman's Wharf, where their friendship slowly disintegrates.
The previously unpublished "O'Hare" opens the book with a compelling scenario of a teen girl caught between two sets of remarried parents, one on each side of the country, who feels at home only at an airport in the middle.
In all these stories, Braverman serves as a megaphone for the overlooked woman, much as Ursula K. Le Guin did for the wife of Aeneas—marginalized by Virgil in The Aeneid until UKLG gave her a voice in Lavinia. Braverman captures in her fiction the Penelopes, Medeas, and Lavinias at their tipping points.
I read the book in Los Angeles—not realizing that Braverman would touch again and again on my immediate geographical surroundings. While sometimes framed in locales closer to the east coast than the west, her stories often circle back to the city of her childhood and memories of her life there. I wondered if I'd spot the AP English teacher from "Skinny Broads with Wigs" picking up shells while searching for her daughter. That story (which won the "Editor's Choice" category in the 2004 Raymond Carver Awards), had me wiping tears off my cheeks at a Santa Monica coffee shop it was so powerful.
Braverman can evoke Los Angeles on her pages though, even if one is not strolling the boardwalks: the heady scent of jasmine, the riotous color of bougainvillea, the warmth of the sun on your arms, the sound of waves mixed with the feel of salt air blowing your hair. Readers might anticipate familiar storylines, but by the time Braverman puts her distinctive spin on them they whirl like Hula-Hoops in Venice Beach. She spotlights Angelenos who will never be starlets or movie producers. The inhabitants of her fiction don't emerge from magazine-cover families, and neither did Braverman. She employs her pain to power her prose.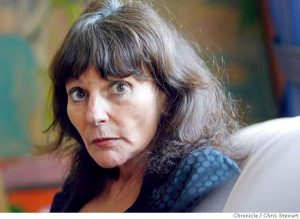 A character named Megan Miller in the story "Feeding in a Famine" realizes "there are so many women within me." Kate Braverman pulled out a number of hers in this latest collection, unabashedly offering them up with honor and without shame—thereby producing once again a recognizable and lyrical sense of self for her readers.
Kate Braverman's writing spans the genres: poetry, novels, memoir, and short stories. Her debut novel, Lithium for Medea, came out in 1979, followed by Palm Latitudes (1988), Wonders of the West (1993), and The Incantation of Frida K. (2002). Braverman won the 2005 Graywolf Press Nonfiction Prize for Frantic Transmissions to and from Los Angeles: An Accidental Memoir (2006).
Her short fiction in literary journals and anthologies has garnered many awards. Other stories have been gathered into previous compendia such as Small Craft Warnings (1998) and Squandering the Blue (1999). Braverman's poetry, published in journals and collections, appears also in a public art pergola in Los Angeles's Grand Hope Park. 
She won a 2003 bronze medal in The Economist and Royal Dutch Shell annual writing competition. Braverman also received the 2004 Christopher Isherwood Foundation Fellowship for lifetime recognition of achievement. Her works have been translated into six languages.
Publisher: City Lights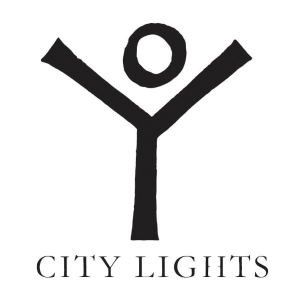 San Francisco's City Lights has been part of American culture since 1953, when founded by poet Lawrence Ferlinghetti with Peter D. Martin (who left several years later).
It's been a literary and cultural gathering place since the beginning. The first all-paperback bookstore in the country, City Lights also publishes a dozen books annually. The goal of City Lights Foundation is "advancing deep literacy."
City Lights started its publishing arm in 1955 with the Pocket Poets series, and within a year added Allen Ginsberg's Howl and Other Poems. That publication, however, resulted in Ferlinghetti's arrest, and a landmark trial about the definition of obscenity. Today, Howl continues to be the highest-selling book from City Lights.
Nancy J. Peters, a poet and author, began working at City Lights in 1971 as an editor. In 1984, she became bookstore co-owner with Ferlinghetti, who turned ninety-nine last month.
City Lights Publishers does not accept unsolicited manuscripts, but does consider mailed book proposals. Submission guidelines are on the website.
Copyright 2018 Woven Tale Press LLC. All Rights Reserved.