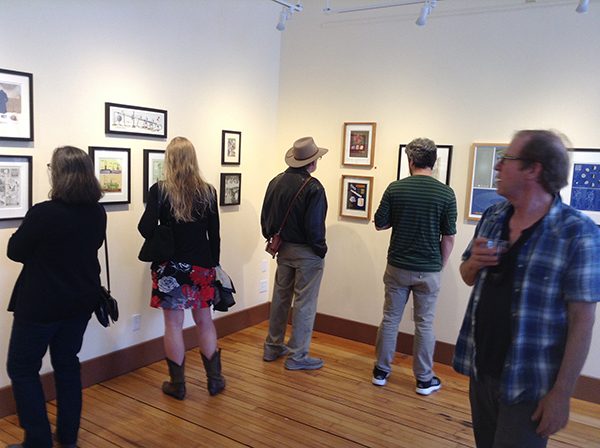 Visitors at the W. David Powell exhibition at the White River Gallery,
located at 35 S. Winsdor Street, South Royalton, VT 05068
---
---
What do you look for in artists when considering representation?
Dian Parker (Curator): I am looking to represent older, professional artists who have been working their entire life. I meet so many young artists that have recently earned their MFA and are looking for a gallery show. And then there are older artists who have been working for thirty, forty, fifty years. They are often no longer seeking recognition; they just want to keep working and pushing themselves. These artists are in their studios every day. Their ability to handle their mediums so beautifully is from experience; trial and error, over many, many years.
What is the core aesthetic that the gallery is founded on?
Parker: Giving established artists a showcase. For example, Lynn Newcomb, eighty, was the first artist I showed at White River Gallery. Her etchings and lithographs are of such high quality of expertise, using the same techniques as Rembrandt that modern printmakers rarely take the time to learn or use anymore. It is too labor intensive. Newcomb illustrates the value of a lifetime of well-crafted artistry.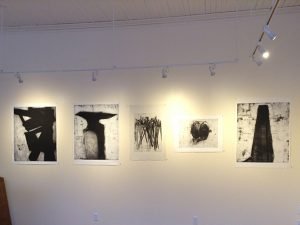 Do you promote a particular focus or specialty?
Parker: Each show is a different medium: oil, ceramic, etching, assemblage, acrylic, sculpture, lithograph, collage, drawing, photography, etc. All must be wall-hanging. I endeavor to offer a wide range of medium, technique, and style. I believe art should be for people who know nothing about art, not just for other artists.
What makes your gallery a desirable venue for both artists and art enthusiasts (i.e. art buyers)?
Parker: White River Gallery is in a community space that is used by many different groups. There are political and environmental meetings, yoga classes, tai chi, performance art, and weekly music jams. This allows a unique opportunity for people who are not used to seeing art and don't go to galleries, to be exposed to art on a regular basis. Sitting in a meeting for two hours allows for the viewer to spend time with the art.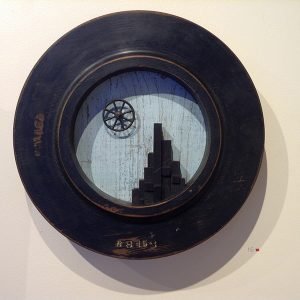 As curator, what do you see as differentiating your gallery?
Parker: The focus is on one-person shows, allowing the public to immerse itself in one artist's work. At the opening reception, the artist gives a talk, along with a question and answer period. I would like to see the public become educated in how art is made and how an artist thinks and works, enabling us to move away from quick judgment, which is so rife in our world today. And to talk about art that everyone can understand. Away with artspeak!
What is the cost range of works for sale?
Parker: $50–$5,000. I want people to be able to afford the work; to take home the work they love. Living with art is a far different experience than viewing work in a gallery.
Do you represent emerging or established artists, or both?
Parker: White River Gallery promotes the work of dynamic, established, contemporary artists.
 As curator, what do you want to convey about your gallery, to other artists and art enthusiasts?
Parker: The White River Gallery exhibitions are reviewed by five different publications and the openings always feature an artist talk and are usually packed. Viewers love the space in the old 1850 brick building, with wooden floors and high windows that let in lots of sunlight. It is a busy place; also the home of BALE—Building a Local Economy—run by Chris Wood.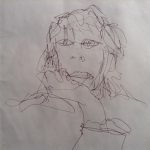 Dian Parker is a freelance writer, published in a number of literary journals and magazines. She is also an oil painter, and the curator for White River Gallery in Vermont. A solo exhibit of her paintings and drawings will be at the Zollikofer Gallery in Vermont this summer. [gap height="10″]
Copyright 2018 Woven Tale Press LLC. All Rights Reserved.