Furniture as Provocative Art
By Richard Malinsky, Arts Editor
On his website, John Diamond-Nigh describes how he began his artistic career as a wood-turner, carving on a lathe that rotates much like a potter's wheel. "I had come of age in the art furniture movement here in the states," he states. "I loved the grass-roots, one horse independence of it. I still do."
Years later, while teaching in Paris, he discovered the elegant forms of Vienna Secession furniture, as well as the contemporary vision of Dutch designer Wieki Somers, which inspired a new direction. He discovered how furniture could become as imaginative and provocative as art or architecture and how it can impact modern space. He states, "I love to work in that zone between single object and plural architecture." You can see his artistic mark on lighting, wall works, sculpture, and interior space design on this site, although I was surprised he does not spotlight his art furniture work.
It was no surprise to see how much work he has done with lighting. The atmospheric ability to highlight an object or unite interior spaces is a powerful tool in this creative designer's hand. To make a functional lamp is one thing, to make it a beautiful piece of sculpture elevates it to another level. My eye was immediately drawn to the exhibition piece seen below that seems to be an organic form alive and growing from the soft light within.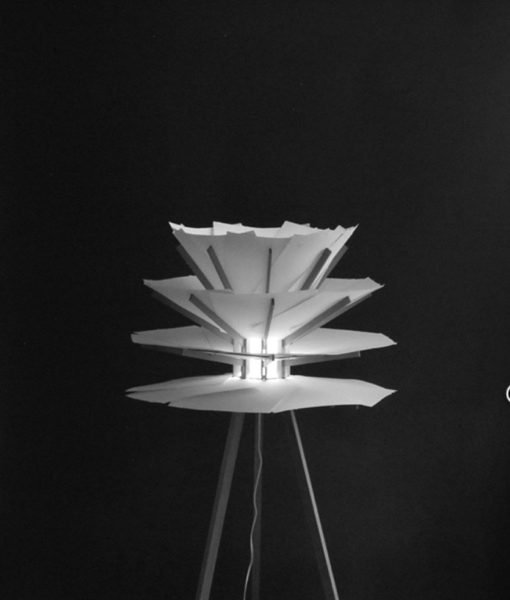 Diamond-Nigh's "Wallworks" page on his site features the intriguing Black Sun series. Tiles of handmade paper were pressed into molds to produce a textured and patterned surface. Each tile was primed, painted, and glued into a pre-designed Mondrian-like grid. One can easily see how this fluid design concept could easily be adapted to any size, to complement any space, and as he explains: "The point of this technique is to create a rippled surface which when light is cast across it glows with a vivid textural effect."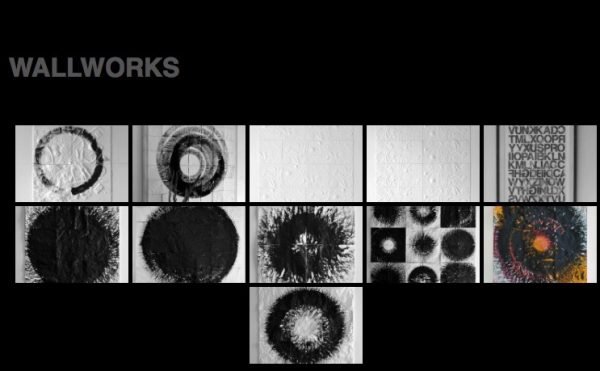 While this series is decorative with a focus on spatial design, each individual painting in the group could stand alone as a fine art piece: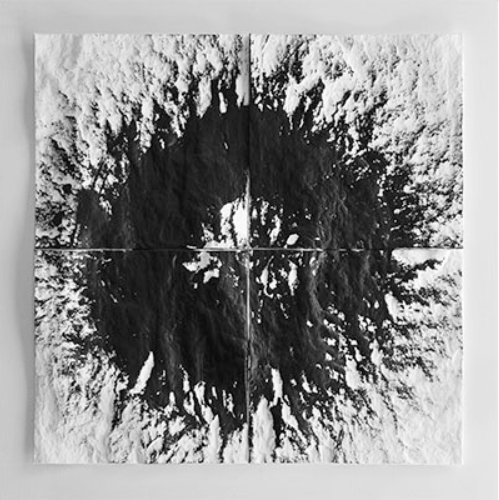 Diamond-Nigh subscribes to the concept that beauty is a central necessity of life, and is driven to design with singular objects to unify entire environments; he has designed stores where everything from the floorplan to the racks, door handles, dressing rooms, and vases complement each other. In private residences he has achieved similar aesthetic effects, with kitchen, furniture lighting, and wall decoration: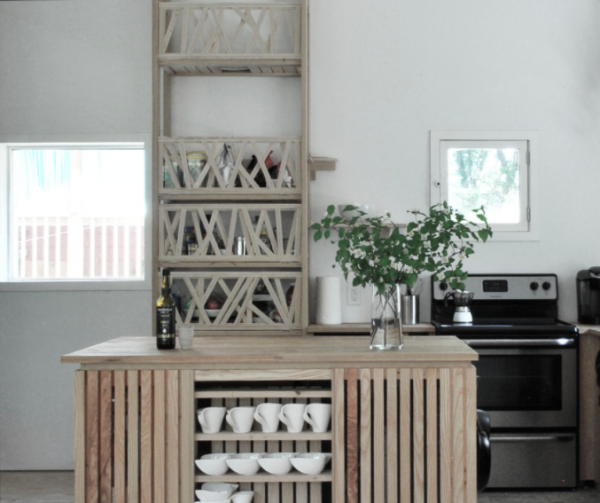 John Diamond-Nigh's work has been widely exhibited and is represented in museums, public, and private collections. Beyond his design achievements, Diamond-Nigh is also a published poet, often incorporating readings with his floor installations. Presently, he is working in collaboration with the Japanese composer Yoshi Kunimoto on a new performance piece, for which he is also creating masks.
Copyright 2018 Woven Tale Press LLC. All Rights Reserved.