Inside the Studio offers a behind-the scenes peek into the work environments of WTP artists, as well as insight into their creative process within these resonate spaces.
Susan Clinard began her sculpture career over twenty years ago. She works in wood, clay, bronze, stone, and mixed media. As the artist-in-residence for the Eli Whitney Museum, her studio is a two-hundred-year-old, renovated barn. "In the main part of the barn, there are several rooms where objects have been pushed aside throughout the years by its many inhabitants. Specifically, the objects reflect the brilliant mind of the Eli Whitney Museum's director Bill Brown, who has been collecting oddities, gears, cranks, springs…you name it, it's likely there. I have been the fortunate recipient of some of these lovely objects, which carry a history with them as well. I like to imagine what that history might be and then in my work incorporate some of the sensation I get from this exploration."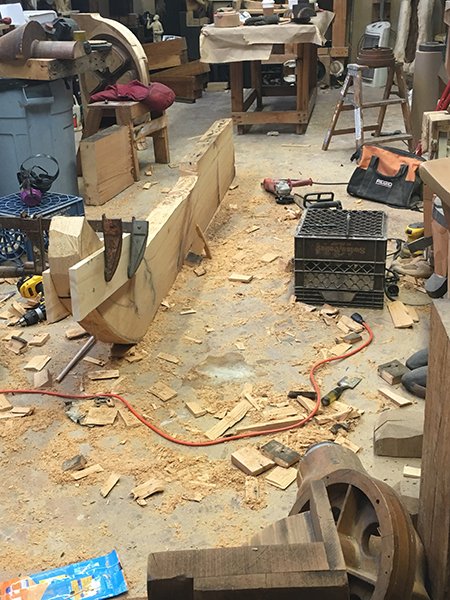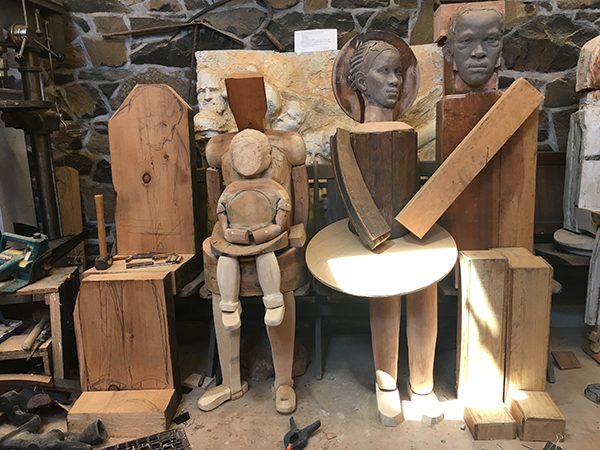 "There really is no typical studio day for me. The only consistency is that I work Monday through Friday for a set amount of hours. There is nothing overly sentimental or dramatic about it; it's just me alone in the studio, working hard. It's not always so pretty or as magical as others might assume it is. Sometimes I'm working exclusively on a commission; other days, I'm carving outside; while others, I drag out various objects and begin piecing them together to begin a composition. I have a very strong work ethic and I'm pretty stubborn. I know what I'm passionate about and I know how to express that. What could be better."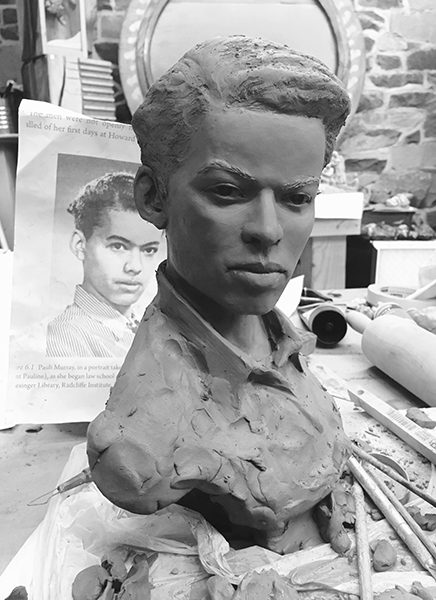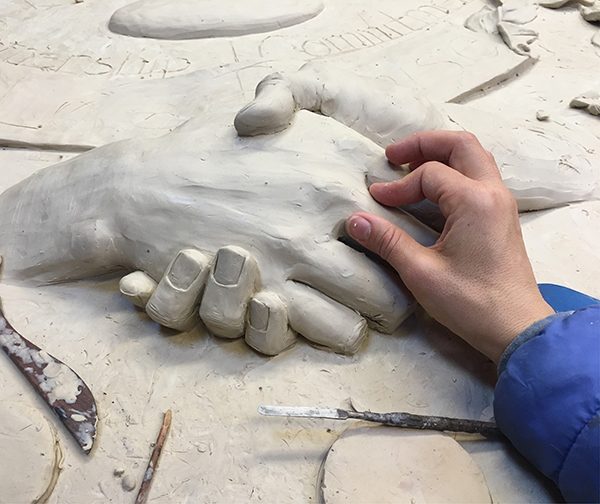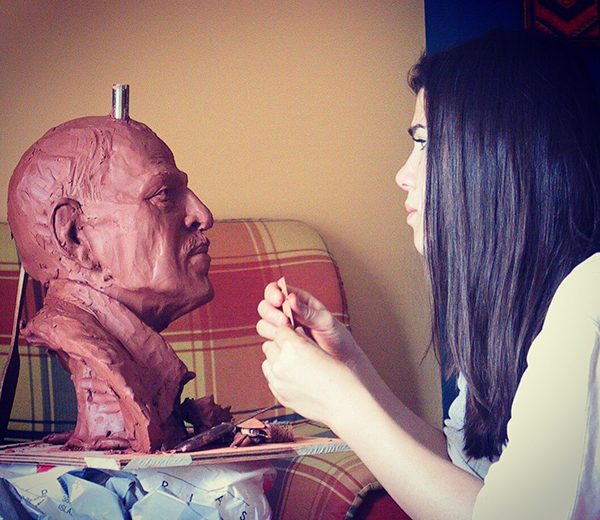 "I've been chipping away at this art making for over twenty-six years now and, believe it or not, I still feel wonder in my studio nearly every day."
See Susan Clinard's work in Vol. VI #3, and read her interview with Jennifer Nelson here.
Copyright 2018 Woven Tale Press LLC. All Rights Reserved.