May 2018
By DeWitt Henry, Literary Bookmarks Editor
Monthly link highlights to online resources, magazines, and author sites that seem informative and inspiring for working writers. Most are free. Suggestions are welcomed.
McSweeney's
Gen-Xer Dave Eggers began his editing/publishing career at age twenty-four with Might magazine (a satirical print bi-monthly, 1994–97), which he writes about at length in his bestselling memoir, A Heartbreaking Work of Staggering Genius (2000). The setting was San Francisco. He was taking care of his younger brother Toph, having emigrated from Illinois after the deaths of both parents, with an inheritance, and with his older sister Beth finishing a law degree at Berkeley. He celebrated youth, his own and that of friends. Might folded and was followed by the online McSweeney's in 1998, also satirical, iconoclastic, and youth-oriented, but more literary. He mocked fame as he mocked memoir, while pursuing both, and not just for himself, but as a spokesperson for his generation and that of wired Millennials. His winsome persona recalls Salinger's Holden Caulfield mixed with Monty Python and David Foster Wallace (whose career McSweeney's helped to launch).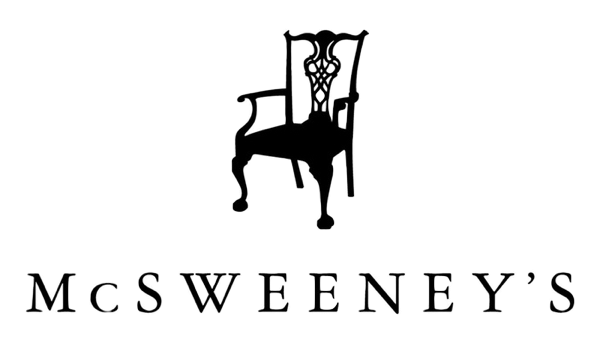 As a writer, Eggers went on to write novels and screenplays, while McSweeney's (aka Timothy McSweeney's Quarterly Concern, and named after his mother's maiden name) grew into a publishing house now responsible for the online magazine, novels, books of poetry, and other periodicals, including The Believer, begun in 2003, and edited by Eggers's wife, Vendela Vida.
Both as an audience builder and a social mission, he cofounded the literacy project 826 Valencia in 2002, beginning with a writing tutoring center for youth in San Francisco, and then adding satellite centers in Chicago, Los Angeles, New York, Ann Arbor, Washington D.C., and Boston. He also started The Best American Nonrequired Reading Series in 2002, a yearly anthology of fiction, essays, journalism, satire, and alternative comics, "selected annually by high school students in California and Michigan through 826 Valencia and 826michigan." He appears to be an alternative publishing mogul, although he has aged out of the audience he is primarily addressing.
That said, I haven't found McSweeney's as influential, say, as the old New Directions; nor has it engaged most of my college and grad students. In my sampling of the current issue online, the irony seems relatively thin and glancing. Lisa Border's list of signs of menopause for Gen-Xers is a good writer's idle side-bar: amusing but not really really funny. And Dan Hopper on Trump Voters seems a predictable echo of DFW.
For writers, they state: "A good portion of the work we publish on the website comes from complete strangers such as yourselves. While we remain small and irresponsible, and afflicted with mold-borne allergies, we do our best to respond to all submissions quickly and professionally."
Submissions in various categories must be emailed. In addition to "general," one such is "super topical pieces that are riffs on the news of the last 24-48 hours"; another is "reviews of new food."  Preferred length is one thousand words. As for payment, "[t]here will likely be none. If there is any, it may come very late or in unusual currency."
Subscriptions to McSweeney's Quarterly Concern, a hardcover compendium of the website, cost $95 (4/year). The actual circulation and reach of the free website is a matter of speculation. Twitter followers are 273K.
Litbreak and Three Guys One Book
Launched in December 2015, "Litbreak is an online literary journal that publishes fiction, book reviews and essays of five hundred to five thousand words and poetry. We may also include thousand word excerpts from new novels or other material. All work submitted must be previously unpublished online. We will pay all contributors."
The publisher is Jason Chambers and Managing Editor Dennis Haritou. Chambers and Haritou also maintain a sister site, 3G1B, which they originally founded in 2008, then revived in 2017 after a two-year hiatus. They hope "the 'commerce' between the two magazines will be interesting," the one for creative writing, the other for book reviews.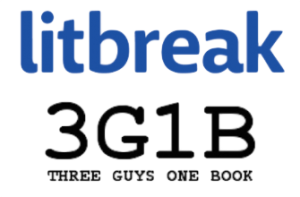 The current Litbreak offers accomplished, notable stories by Cris Mazza ("American Sex in the 21st Century," where a peeved, ironic woman narrator ruminates on virginity, masturbation, and fashionable orgasms) and AN Block ("The Sure Thing," a long Malamudish story about a divorced, mid-life insurance underwriter, who is preoccupied with his life's failures until he reconnects with an old friend whose confidence schemes reawaken hope). There are also groups of poems by Jeff Burt, who is a standout with "Alleys of Cinders, East End" (a narrative poem kindred to Stuart Dybek's stories), Charles Kell, WTP contributor Wally Swist, Peter Grandbois, and Mary Soon Lee. Dennis Haritou's book reviews of John Banville's Mrs. Osmond, George Saunders's Lincoln in the Bardo, and Mohsin Hamid's Exit West similarly suggest the editors' literary appetites and tastes, as do the substantial nonfiction offerings, film reviews, essays, and the section for novel excerpts by Jason Rice, Robin Gaines, Chris George, and Liz Gonzalez, and others as archived.
The current 3G1B also offers reviews and essays by Dennis Haritou. Books covered are Frankenstein in Baghdad by Ahmed Saadawi and Faith Fox by Jane Gardam, and essay topics are "On My Religion" and "How to Do Culture." A new essayist, LaToya Jovena, offers "When We Fell in Love," and there is an archive of 120-some older reviews and essays going all the way back to 2008.
"All submitters must be at least 18 years of age," the editors state. All submissions (no fee) are through Submittable. Subscriptions are free through email.
Essay Daily
Ander Monson's visionary fiction about the pre-internet fascinations of ham radio—Other Electricities: Stories (2005)—was my choice for the Ploughshares Zacharis Award some years ago. Before that collection, Monson's preoccupation with vectors and signals prompted his founding of the online magazine, Diagram (2000). Since then (and several innovative books later), his newest venture is the site Essay Daily, which he designates as "a space for conversation about essays & essayists, contemporary and not. We mostly publish critical/creative engagements with essays (text and visual), Q&As, and reviews of essays, books, collections, or journals."
The main feature this day—the Ides of March eve—was Terese Svoboda on "Finding Lola," and is followed by earlier features by Jennifer S. Cheng, April Freely, Shamala Gallagher, Aisha Sabatini Sloan, and Addie Tsai: "The Lyric Essay's Ghosts and Shadows: A Conversation" (from March 12) and "'Examining = extracting': A Conversation with James Allen Hall & Shaelyn Smith" (from March 5). All three make somewhat ponderous reading, yet are laced with flashes of brilliance.

Svoboda's essay argues for "experimentation, leftish politics, and feminism" in the arts, and against "patriotic" and "militaristic" biases, both in Lola Ridge's and Emma Goldman's times (1908) and now. In discussing the form of the lyrical essay as "a form for the marginalized," Jennifer Cheng salutes "the broken, the haunted, the liminal…sensibility of truth and myth-making" and writing that invites the "polyvocal" and "question[s] linearity." She and her fellow writers discuss such literary models who gave them "permission to be transgressive," as Theresa Hak Kyung Cha, Anne Carson, Fanny Howe, Audre Lorde, Roland Barthes, James Baldwin, Myung Mi Kim, C.S. Giscombe, Thylias Moss, Mei-mei Berssenbrugge, C.D. Wright, Mark Nowak, M NourbeSe Philip, Jamaica Kincaid, and Jean Toomer (where is bell hooks in this list, I wonder).
In his interview, James Allen Hall says he loves "the idea of the essay as a kind of museum," an "exercise in curation." Discussing his personal essays, he says "These memories—like my rape—are deeply personal but if I don't throw it out, don't share how it shaped me, then it would live inside me. And it's dangerous to let serrated things stay alive in you. Examining = extracting.  In writing, I give it a new face, one whose blemishes can gleam, can be thrown out, like beauty, like trash.  It's the only way I have to save myself."
One prominent sidebar feature is "The Malcontent": in which the editors "invite writers to put on their black hats and write against the things that we all seem to love. You know: puppies, nature, Montaigne, Didion, Baldwin, Seneca, even love itself….Let's take some shots at the pillars of the genre. Want to pitch us a malcontent piece?"
Additional links are to "Homes for the Essay: Journals"—eighty-three—; "Homes for the Essay: Books & Chapbooks"—twenty-four—; "Essays & Resources"—fourteen—; and "Blog Archive"—dating back to 2010.
As in Gertrude Stein's historic Paris salon, restive fellow essayists and readers will find provocative shoptalk here, stimulating ideas, and inspiration.
Memoir Monday
A consortium or digest enterprise like LitHub, this weekly site follows the concept of "best of" from member publications, to promote memoir as genre, the writers, and the sites themselves. "We've brought together the heavy-hitters of online memoir to provide the very best new first-person writing all in one place," they boast. By "heavy hitters" they mean themselves—Narratively (which is the consortium address), Catapult, Granta, Guernica, Longreads, The Rumpus, and Tin House. Email subscriptions are free. They are also starting a monthly reading series at Powerhouse Arena in Brooklyn to feature their writers.

The Monday I sampled included Alexander Chee's disturbing "Release" about self-perceived disfigurement (from Tin House), Hugh Wilson's "Going to Vietnam to Face My Father's Ghost" (from Narratively), Rebekah Frumkin's "The Abyss" (from Granta) about the tragi-comic breakdown of a privilege-class girl who works in a haunted house attraction, Vanessa Taylor's "Black and Midwestern" (from Catapult), Megan Cummins's "Plunge" (from Guernica) about inheriting Lupus from her drug-addicted father, Marissa Korbel's lyrical "Volcanoes" (from The Rumpus), about allowing her daughter's anger to erupt, where her own had not been allowed, and Beverly Donofrio's "The Friend That Got Away" (from Longreads), which captures the way friendships visit and pass in a life.
In all, for serious memoir writers and readers, the overall variety and quality are palpable; and the common pool of subscribers should prove the envy of any publishers in this niche.
Copyright 2018 Woven Tale Press LLC. All Rights Reserved.