A Look at Indie Authors and Their Publishers
By Lanie Tankard, Indie Book Reviews Editor
THE LIBRARY: A CATALOGUE OF WONDERS by Stuart Kells (Counterpoint Press, 2018). 224pp, hardcover, $26.00.
li Ÿ· brar Ÿ· y
"What the libraries of the future will be like is something we should be imagining now." —Neil Gaiman, 2013 Lecture for The Reading Agency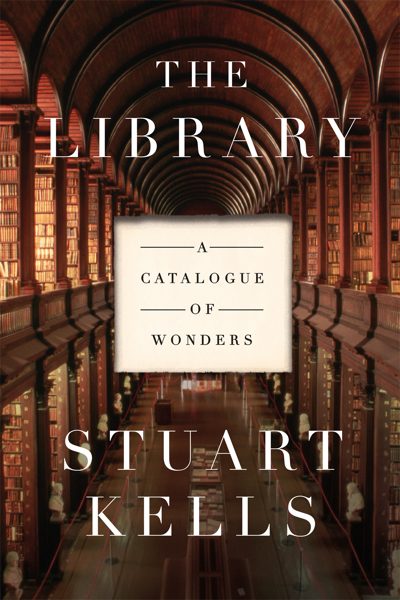 A library is thought of as a building or room containing collections of books, periodicals, and sometimes films and recorded music for people to read, borrow, or use for reference—yet no two are alike. And the stories they contain are found not only on their bookshelves but also within their walls.
In his new book, The Library, Stuart Kells compiles a number of fascinating tales about libraries—both ancient and modern, public and personal, real and fictional. He embarked on a world pilgrimage with his family, visiting hundreds of libraries to research them. Becoming aware each one "has an atmosphere, even a spirit," he notes they are "much more than mere accumulations of books." It is just that unique essence he sought to capture in his project, and he ended up with a treasure map.
Kells covers the first libraries—those with no books, consisting of oral traditions and songs—and then moves into ancient books and their storage. He tells of Alexandria in its last days, emergence of the codex, the Renaissance, the printing era, the barbarians, the Vatican Library, book collectors, debauchery, fire, war, looters, thieves, scribes, and "the best and worst librarians in history." The Pierpont Morgan and Folger Shakespeare Libraries get a whole chapter each.
Fantasy libraries appear, too, as Kells examines the "infinite library" of Jorge Luis Borges and dedicates many pages to Hobbit libraries in the Shire. "Tolkien's fiction," Kells observes, "is a sustained hymn to bibliophilia." He dishes anecdotal vignettes, such as Russian poet Alexander Pushkin, who died in his private home library of four thousand volumes after being wounded in a duel, speaking his last words to his books: "Farewell, friends."
Chapters on buildings and their holdings are interspersed with sections about the pleasure of books, reading books in bed, "mean-spirited collectors," curiosities, vandals, writers' libraries, machines, "library fauna," disasters, births, and deaths. Kells enlivens the libraries he selects, although some noteworthy ones do not appear (such as the Harry Ransom Center at the University of Texas). Kells outlines collectors and what drove them. He's a good storyteller (although at times, details overwhelm the narrative and might have worked better in footnotes).
Kells wisely includes library design in a whole chapter, for modern architects certainly seem to be having a field day planning glorious structures to house books. Just look at the glass dome of the University of Chicago's Mansueto Library (where robotic cranes speed retrieval). The University of Virginia's Rotunda, Thomas Jefferson's concept of a center library as the brain of an Academical Village, would have been an interesting one to note from the past.
Books aren't always located in buildings though. There's no mention in The Library of the growing global presence of Little Free Libraries. I have one in my front yard, and visit them wherever I travel. Last fall, I tracked one down in Croatia, donating four copies of The Thirteen Clocks by James Thurber (with a new intro by Neil Gaiman) and taking one copy of the novel Bosnian Chronicle by Nobel laureate Ivo Andrić.
There's a charm about the creative ways people share reading with one another. Bookmobiles have a long history. You can find libraries on donkeys in Zimbabwe, burros in Colombia, camels in Mongolia, mules in Venezuela, and boats in the Mekong River. They're inside shipping containers in the Netherlands, at the beach in Santa Monica, in a tank in Buenos Aires, and on bikes from Cleveland to Seattle. Actually, you can even check out bikes themselves, as well as books, from a growing number of libraries.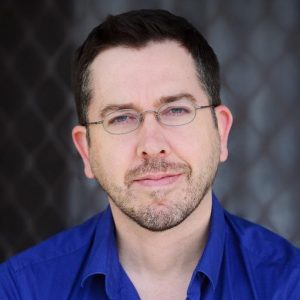 In his last chapter, "Libraries for the Future," Kells delves into the pros and cons of digitization versus the physicality of books, framing the internet as both curse and blessing for libraries. He mentions the unreliability of Project Gutenberg and mourns all that cannot be digitized, such as marginalia, watermarks, or "the feel of impressed type"—each important to "the physical experience…of handling a book," and thus an "intrinsic part" of its story.
The wonders Stuart Kells compiles here will serve as a portal to the past for future generations seeking fresh ways to house words and create novel missions for libraries within communities. It's been heartwarming to see the responses by librarians around the world to the information needs of refugees and asylum seekers in programs such as Project Welcome.
Libraries keep evolving. Around 1200 BC, the Egyptian king Ramses II built a library at Thebes, inscribing his vision over the entrance: "Medicine for the soul." In 2002, the Bibliotheca Alexandrina sought to revive the ancient Library of Alexandria in a contemporary building, inscribing signs and symbols from vanished languages as well as modern texts on a curving exterior wall.
Not all libraries can be seen with the eyes though. We each build a private collection within ourselves over time. Every book we read is added to what Sam Shepard called the "inner library," Ferdinand de Saussure the "inner storehouse," and Michel de Montaigne the "back-room of the mind." In prerevolutionary France, Montaigne envisioned this area of his brain as a tower library to which he could retreat, keeping company with himself anywhere. In 2003, former Duke University president Nannerl Keohane urged incoming students to furnish that backroom well.
And that's just what Stuart Kells did. A true bookworm at heart, he filled the backroom of his mind with tales of bound words and then shared them with readers in The Library.
Stuart Kells is an Australian author and expert on rare and antique books, as well as the book trade itself. He earned a PhD in Law from Monash University in Melbourne and has worked in government and business. His book Penguin and the Lane Brothers: The Untold Story of a Publishing Revolution won the 2015 Ashurst Business Literature Prize. Kells co-edited another book about one of the brothers titled Outback Penguin: Richard Lane's Barwell Diaries (2016). He has also written a biography of antiquarian bookseller Kay Craddock titled Rare (2011). Kells is coauthor with Ian D. Gow of The Big Four: The Curious Past and Perilous Future of Global Accounting Economy, published last month. His forthcoming Shakespeare's Library: Unlocking the Greatest Mystery in Literature is due out August 20 from Text Publishing in Melbourne.
Publisher: Counterpoint Press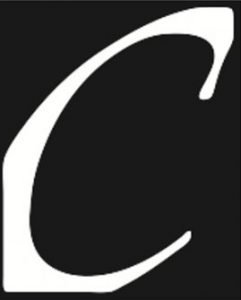 Counterpoint in Berkeley, California, has been through a number of changes since its founding in 1994 by financier Frank H. Pearl and editor/publisher Jack Shoemaker (cofounder of the former North Point Press, now part of Farrar, Straus, and Giroux). Pearl, who died in 2012, was also the founder of Perseus Books Group. Perseus Books distributes books for several hundred indie publishers, including Counterpoint, through Publishers Group West. Shoemaker left Counterpoint in 2004, and later partnered with Charlie Winton (founder of Publishers Group West) in 2007 to create Counterpoint LLC, a merger of three indie presses: Counterpoint Press, Soft Skull Press, and Shoemaker and Hoard. Winton stepped down in 2013, and Andy Hunter now heads Counterpoint, which merged with Catapult in 2016.
Counterpoint Press publishes both literary fiction and nonfiction. The submissions policy is on the website, but no "submissions of poetry manuscripts at this time."
Copyright 2018 Woven Tale Press LLC. All Rights Reserved.