Photography as Collage
By Richard Malinsky, Arts Editor
Capucine Bourcart is a contemporary photographer who has lived and worked in Harlem for the past eleven years. A rich multi-cultural background cultivated by extensive world travel, her Vietnamese origins, and having been raised in the Germanic region of Alsace, France, serve as a the framework for her creative work. Living in New York City uniquely positions her as a mirror of human diversity, and her website features a robust series of myriad themes colored by personal interactions, social issues, and urban landscapes.
She describes her work as "inspired by fragments and details of images with various textures, transparencies, and unique colors." Her mixed cultural origins are certainly evident in the wonderfully creative collage technique she has developed by combining film and digital photography, photo-collage, cutting, layering, and stitching. By cutting small sections from numerous photographs and reassembling them into a new abstract composition, she establishes a dynamic tension between a straightforward representation of the subject and the expanded content of the new composition.
The composition "Nid-de-Poule #1" is constructed of scores, if not hundreds, of small sections cut from other images, and various colored art papers, all meticulously glued together into a new abstract composition. This final composition conveys more detailed information about the subject than would a single still frame. The title has a double meaning in French—literally "Hen's Nest", but also "Pothole"—apropos of the fact that she was pregnant at the time, as well as of the sculptural round shapes.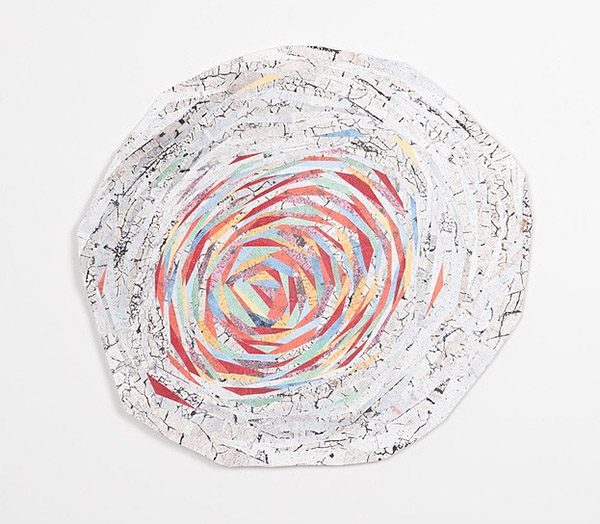 Her work is not without a touch of humor, especially as she describes the ongoing series of New York's Haute Couture gestalt: "Sensual, generous, bubbly, and even insolent; at every corner, she makes our head spin."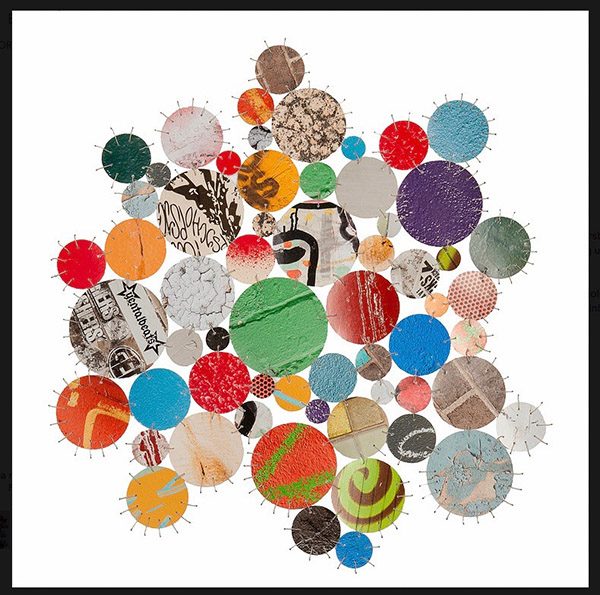 Between 2008 and 2017, Bourcart walked every street in Manhattan, from State Street to 220th Street, photographing details along the way. In 2017 she was awarded an NYC Parks "Art In The Parks Expression Grant" to execute "LINOUQ," a metal mosaic assemblage compiled of 4,170 photographs. The images are printed on metal squares that hang from a chain-link fence at Thomas Jefferson Park, Harlem, and the fabric and medicine wheel of the first inhabitants of Manhattan, the Native American Lenape tribe, inspired the composition. Because each square is not completely attached on all four sides (see detail below) they move slightly in the wind, reminding me of the wind sculptures by kinetic artist Tim Prentice.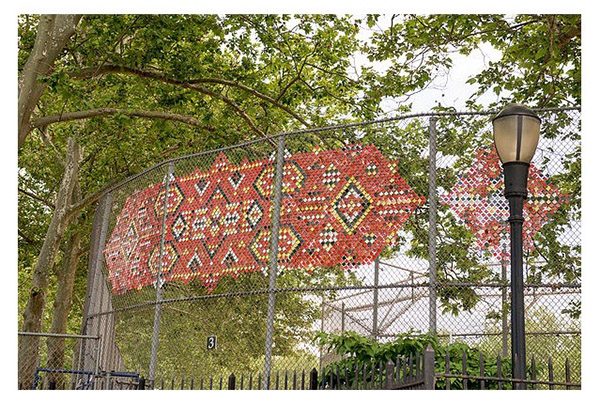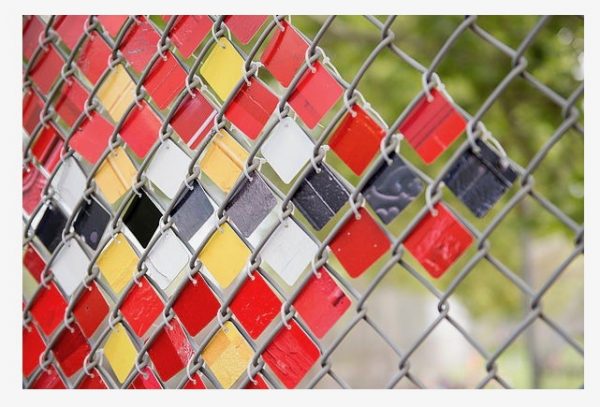 Nature Denatured is an earlier series based on the concept that distorting nature encourages the passersby to focus on, and, in turn, better appreciate, the finer details of a plant, flower, or shrub. I was impressed with the powerful statement made by a simple color aberration as seen in "Alsace, France."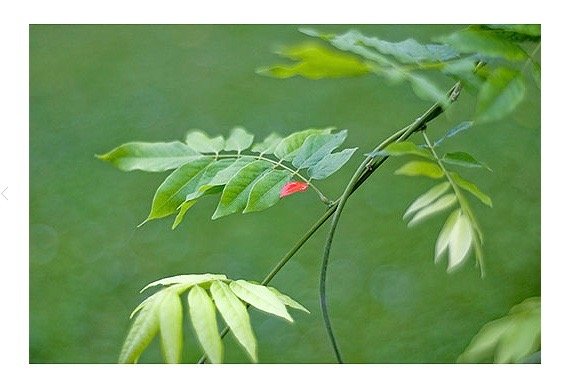 Capucine Bourcart is primarily self-taught in photography. She has refined her skills at the International Center of Photography in New York. Her work is represented in private collections and museums in Europe and New York.
Copyright 2018 Woven Tale Press LLC. All Rights Reserved.