Spring 2018 Highlights
By Susan B. Apel, WTP Art Correspondent
Four times a year, WTP art correspondents from around the country will report back on the previous season, with images from exhibitions you otherwise might have missed, and their own insights into these varied venues.
Decades ago the Guerrilla Girls famously challenged the paucity of works by women artists at New York's Metropolitan by asking "Do women have to be naked to get into the Met Museum?" While the question keeps being raised anew regarding major art museums and auction houses, the small and mighty venues of New England have been bursting with all-women shows.
The ongoing exhibition, Gertrude Fiske: American Master, is reintroducing this artist to the world. Relatively well-known in the earlier part of the twentieth century, Fiske, a student of American Impressionist Edmund Tarbell, fell into obscurity as more contemporary art swept representational art to one side in the 1950s and '60s. Curator Lainey McCartney saw what she thought was a painting by Tarbell at the York Library. "Lady in White" turned out to be, much to her surprise, a painting by an artist named Gertrude Fiske. McCartney flew into action, amassing known and undiscovered Fiske paintings from private and other collections. This genuine blockbuster at Discover Portsmouth in Portsmouth, New Hampshire, displays over sixty of Fiske's paintings; some canvases emerged from hiding places in disrepair, requiring careful restoration. Fiske is being compared to Cassatt for her domestic subjects but her range is far wider. It was impossible to choose a favorite, but I was particularly drawn to her portraits. This exhibition runs through September 30, 2018.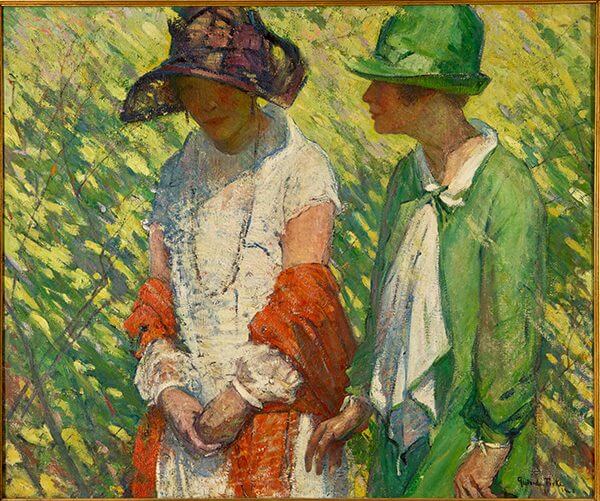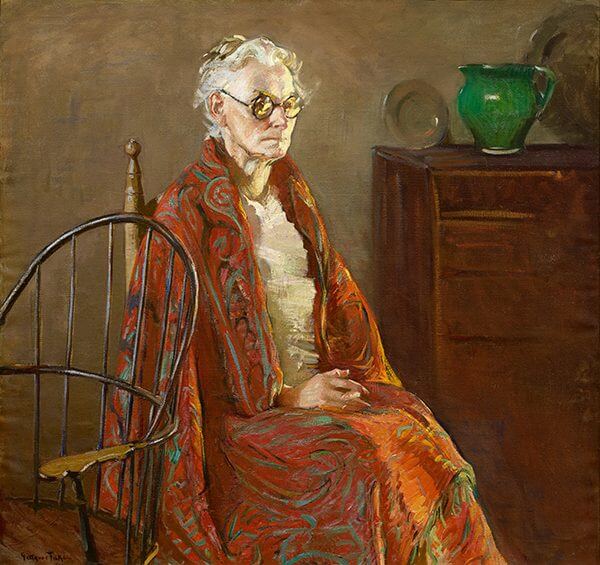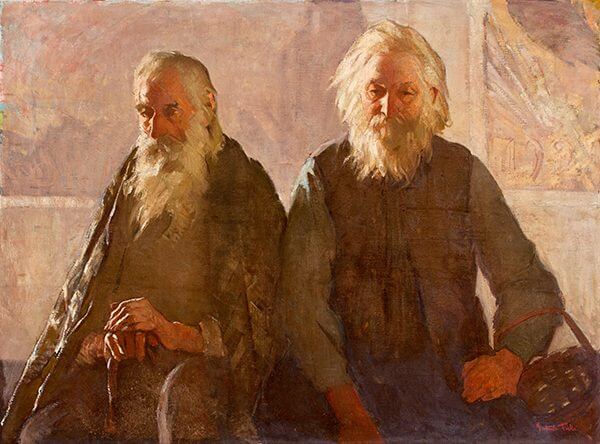 In the Balcony Gallery upstairs from the Fiske exhibition are the works of four contemporary area artists, later-year Sisters of the Brush and Palette. In her still-life paintings, Sydney Bella Sparrow has chosen to focus in part on thread, twine, and wood grain, exquisitely wrought and meditative. The delicacy of the twine, the sheen on a single spool of thread, raises the ordinary to extraordinary. As if to demonstrate her versatility, Sparrow has included a small number of her portraits.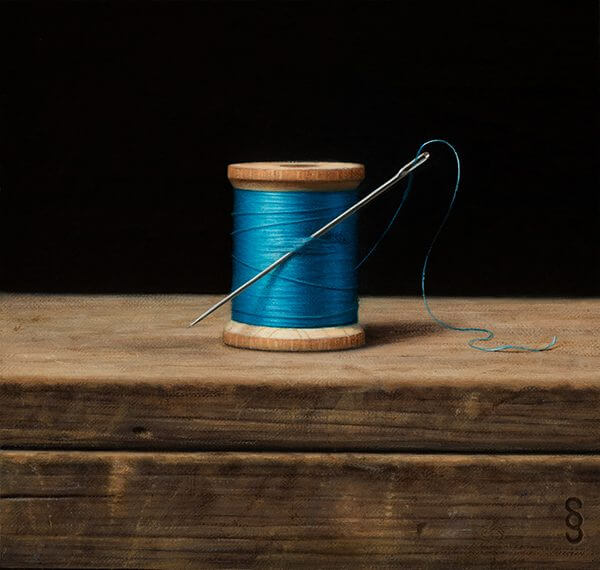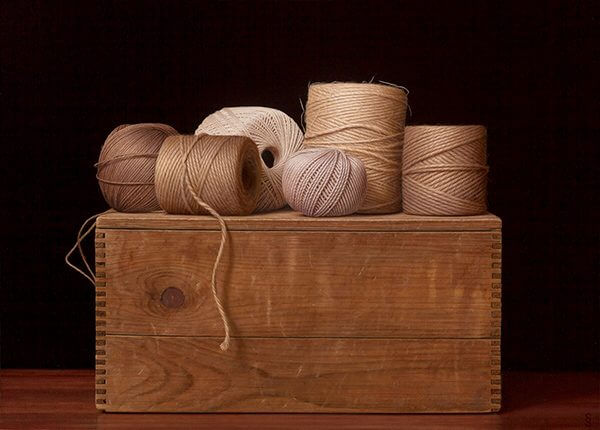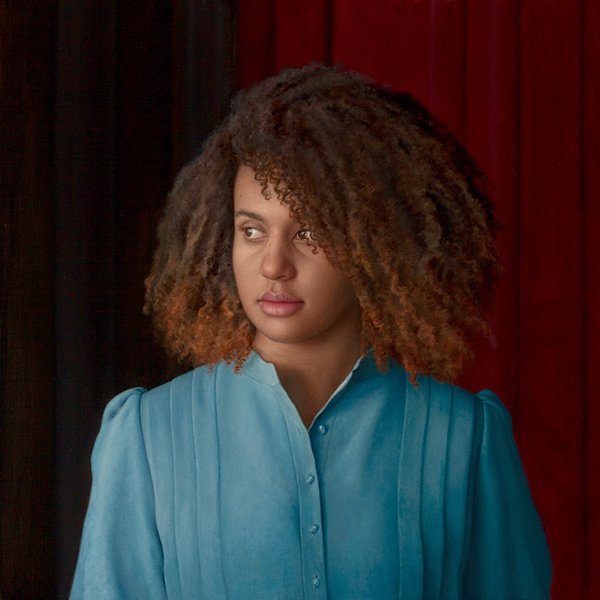 Kelley Stelling Contemporary, a new gallery in Manchester, New Hampshire, took a swipe at the latter part of a never-ending New England winter with Fast Forward, a color-drenched show by five women artists. Lisa Noonis's series of paintings included "The Back Yard," which she described as "…flanked by the clothesline, where my grandmother hung the sheets to dry. It is where my sister broke the tire swing and hurt her neck. As an adult, it is where I sit reminiscing about growing up and feeling grateful, rules and all." It is an astute rendering of an actual as well as a metaphorical backyard, a physical, or a mind's eye version, of a point from which one surveys one's past.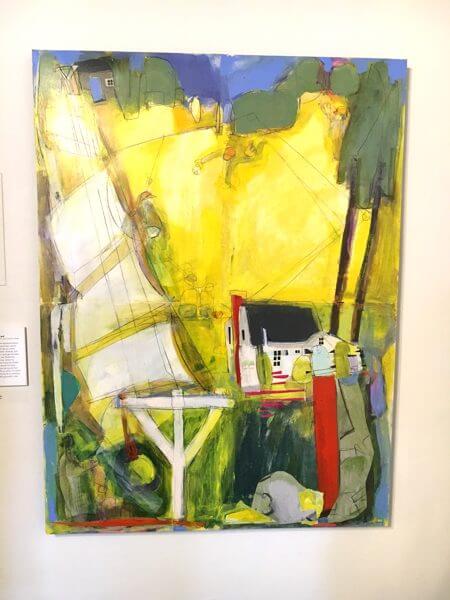 Alison Palizzolo's previous abstracts have been known for their rich, saturated color, as well as a texture that has been described as "luscious." "January Sunrise" was no less sumptuous but with a cooler palette that evoked the blue skies and that thin sunlight of a New England winter dawn.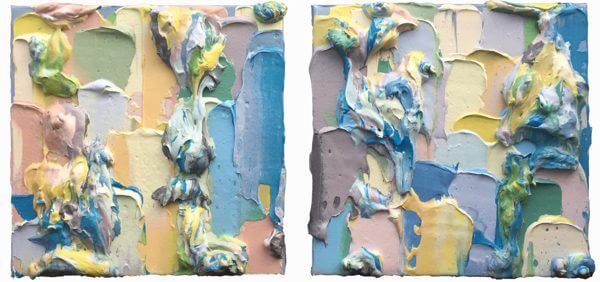 In one of its final shows at the Hood Downtown, the Hood Museum once again fulfilled its promise to bring international contemporary art and artists to rural New Hampshire with Past Forward. Sin-ying Ho, a master of ceramic art with a studio in its world center, Jingdezhen, China, combines this ancient and traditional form with modern twists. Her large, people-sized works challenge the notion of "artist" as singular, since their grand proportions require the work of a team to produce. "Temptation: Life of Goods No. 2" uses a traditional coin motif morphing into corporate symbols that speak to the world's preoccupation with pricey consumer goods. Smaller, vase-like pieces surprise with decals of pop icons like Wonder Woman, or unlikely combos like Confucius, Jesus Christ, and John Lennon. Smaller works are twisted, severed, and pieced back together in unexpected combinations. Ho liberally borrows, as in the piece that incorporates Warhol's stylized Marilyn.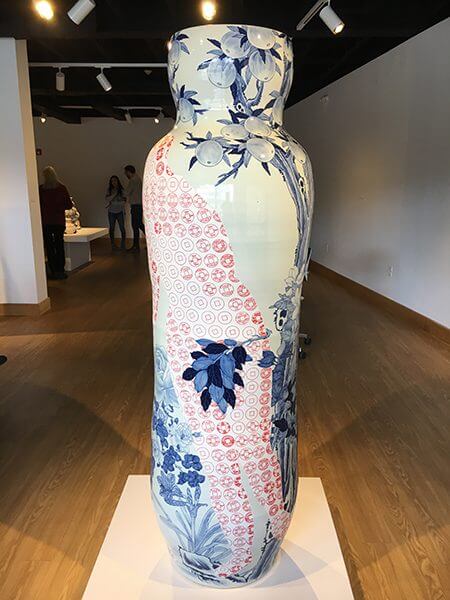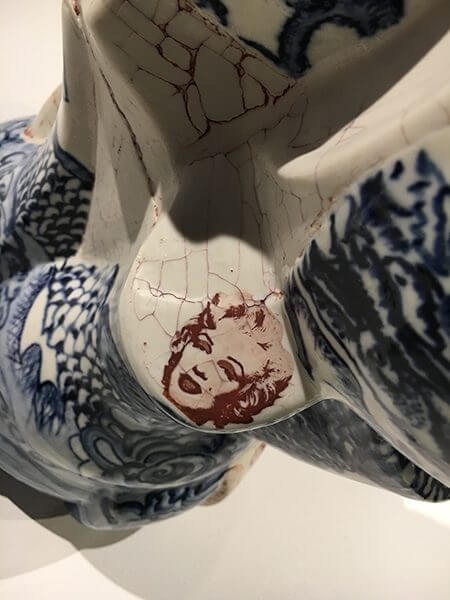 Bunny Harvey's fractured landscapes (In Rhythm) at the Aidron Duckworth Art Museum in Meriden, New Hampshire, may have representational qualities but are not of specific places. Harvey credits her life in New York City with her ability to "see" more pastoral scenes, or as she describes her work, "as places to wander in." She tries to capture sounds and smells of the natural world, "tiny interruptions to the flow of things." Her paintings are distillations, concentrating the great outdoors onto a canvas so vividly that I found myself taking in deep breaths of "the outside" while standing in the gallery's white cube.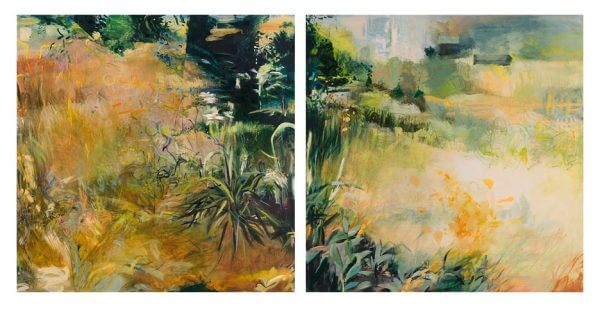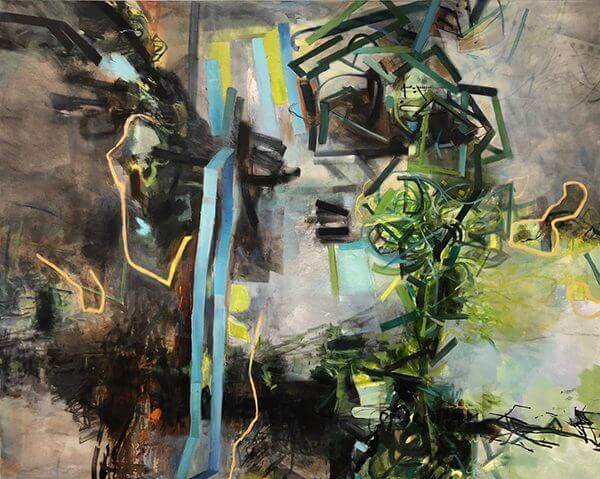 Gallery owners and artists alike have been urging me to visit BigTown Gallery in tiny (pop. 1,139) Rochester, Vermont. Dartmouth Influence features works from eleven women artists/faculty from Dartmouth College. I got to revisit the work of Stina Köhnke. Köhnke likes to use "primitive utilitarian objects," in this case, a profusion of rubber tubing, anticipating that viewers will be "seduced by the familiarity of my forms yet perplexed by the contradictions." Her sculptural pieces continue to strike me as both playful and ominous. I wanted to reach out my hand to touch, but not quite.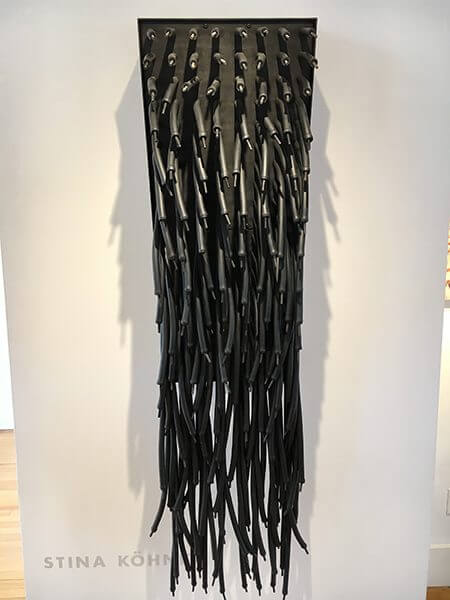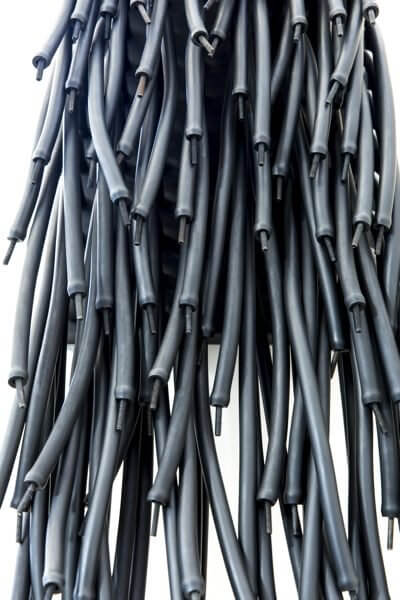 Another artist at this exhibition, Hannah Olivia Nelson, displays "Instrumental N.1," a piece that one had to work hard to see, an almost ghost-like figure, face turned away in the shadows of this monochromatic and dark palette. Nelson says that "the dark pigmented image can force a different speed and proximity of viewing." Coincidentally, I saw this just before Mother's Day, and the model is in fact the artist's own mother. For me, the photograph evoked loss, but not entirely, as loss can only be defined by memory. It may recede, but always remains.
If you are interested in becoming an art correspondent for WTP, please inquire at wtp@thewoventalepress.net
Copyright 2018 Woven Tale Press LLC. All Rights Reserved.