Culture and Body Image in Art
By Richard Malinsky, Arts Editor
DeJeonge Reese began her art training in ceramics as an undergraduate at Lincoln University in Pennsylvania. Later, while earning her MFA at Moore College of Art and Design in Philadelphia, she began working with other materials and established new creative concepts. She set out to explore how she might effect change in the defined ideals of beauty and body image through various mediums, including performance and video.
Her work is shaped by a sensitivity to culture, spirituality, race, as well as modern-day concepts and preconceptions about beauty. Speaking about her work she states, "I hope to inspire my audience to think or look at those ideas and concepts in a way they might not have before, and expand their minds to a broader perspective.
Reese's Doll Collection explores how young girls first develop their own concepts about beauty. For many it's the Barbie doll. However, in many cultures, dolls historically are spiritual or even ritual objects. Reese did not want her dolls to be about beauty, but about what they may or may not represent in relation to those concepts we instill in our daughters. For instance, in "Corn Dolly 2″ beauty seems to evolve from harvesting, our intrinsic connection with the earth.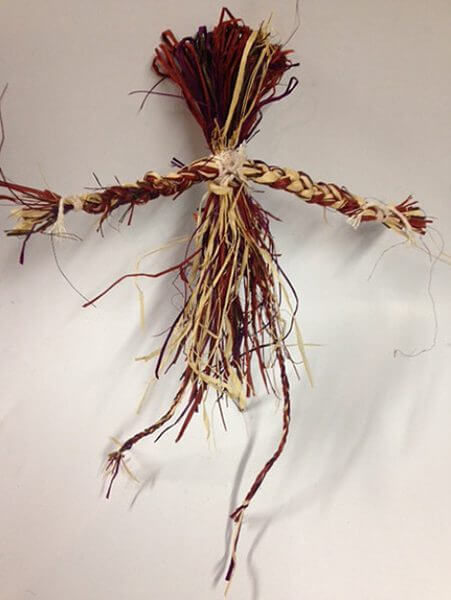 Her aesthetic roots run deep in the rich heritage of African art. She carries this aesthetic forward into her contemporary work. I was intrigued by the level of unique personalities and storytelling content she brings to her Green Man series, while also referencing the characteristics of African masks. "Family Tree" presents a central character, perhaps the family patriarch, carved into a tree trunk, with its branches and leaves symbolizing growth. There is a strong sense of time's passage in this work.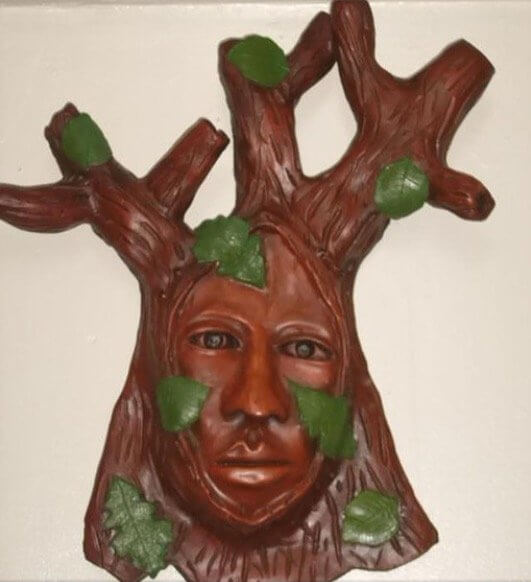 She describes:"Before slavery, black hair represented an individual's age, marital status, tribe, and gender." In her Rooted series she reminds her audience how hair impacts one's identity, and that it is about much more than beauty or fashion trends.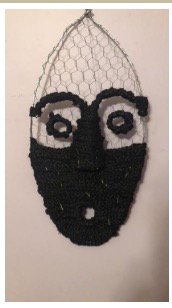 Reese mines our obsession with body image even through performance piece. In one untitled piece, she challenges expectations conveyed to many African–American woman in mainstream magazines, especially as to hair styling– expectations that ultimately may contribute to a significant financial burden.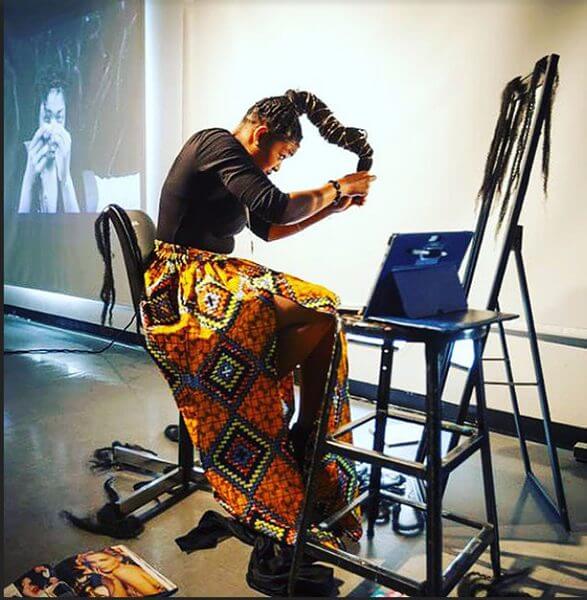 In another work, this time, the installation "On Fleek Beauty that Parlor," she showcases the multitude of cosmetic trends geared toward women of all ages and color. Her endorsement of a more natural beauty as a cultural standard is contrasted against the lengths women will go to to counteract that beauty.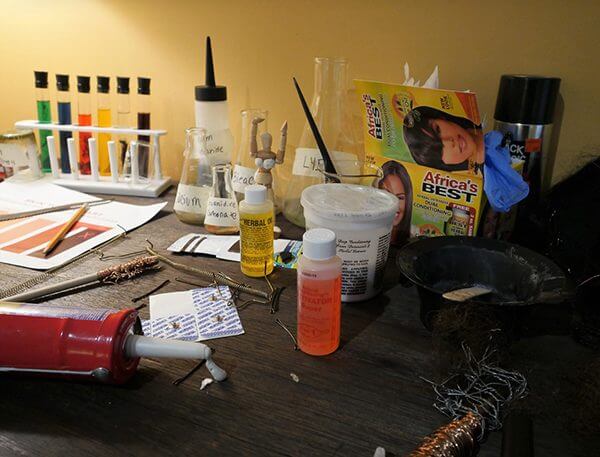 On her website, you will find a rich collection of sculptural imagery, the manifestations of her desire to convey these concepts, and in a variety of mixed media.
Copyright 2018 Woven Tale Press LLC. All Rights Reserved.