See Albert's work in WTP Vol. VI #6
Inside the Studio offers a behind-the scenes peek into the work environments of WTP artists, as well as insight into their creative process within these resonate spaces.
By Jennifer Nelson, WTP Feature Writer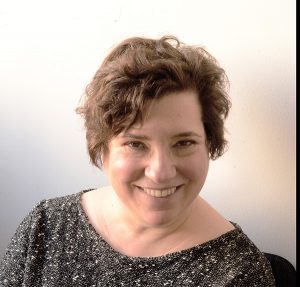 Elizabeth Albert looks to the basics when choosing an ideal studio. It must come with a table where she can spread out photos and a big, white wall where she can pin up photos—and leave them there as long as she likes. And it must have outlets to plug in multiple lights. In an artist studio building in Boston's South End, she's found all this—and more.
"I love the downtown studio for working with images before I manipulate them," says Albert, a photographer, who also works from home. "It allows me the opportunity to spread out my work and focus without interruptions."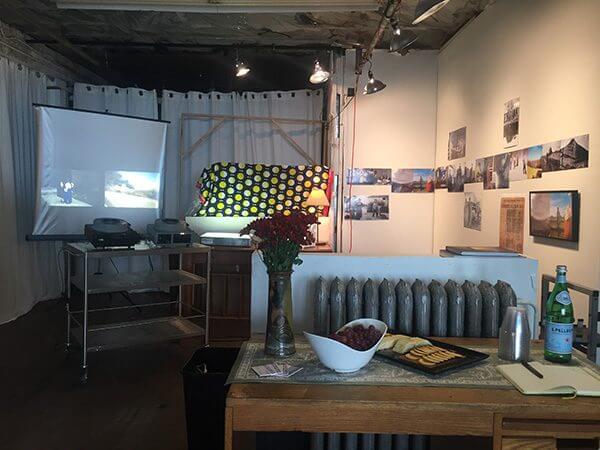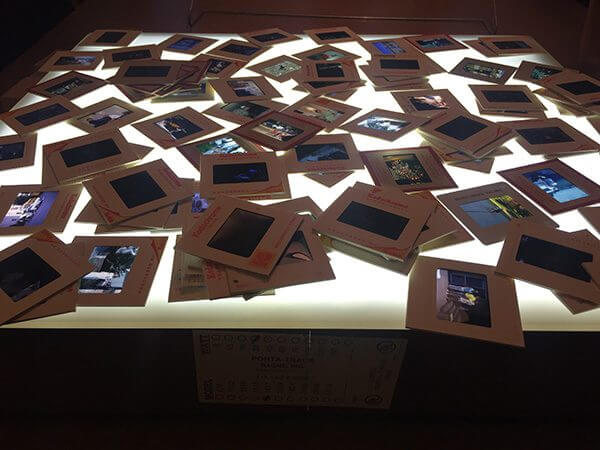 Albert shares her second-floor studio with five painters, each with their own area. The three-story, brick building on Wareham Street connects to two other buildings, making it possible to wander through all three buildings without going outside. "It's totally ungentrified—making it very funky and grungy in the best possible way. Having a separate space, apart from my home, helps free me up."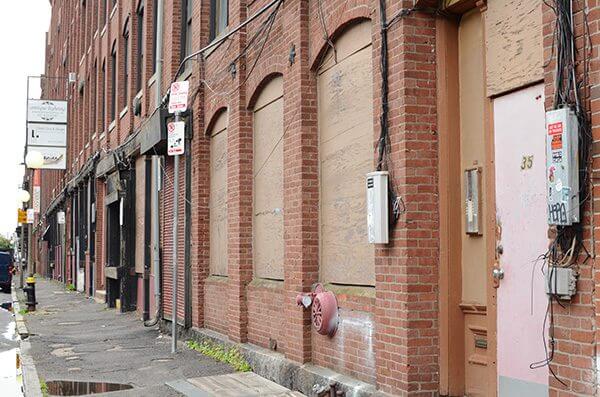 In the building, she's met other photographers, painters, and sculptors dedicated to their work. At least nine other artists work on her floor. Although she's not currently collaborating with anyone, she draws inspiration and ideas from the other artists. "I enjoy working among other artists and benefit from the support this community offers."
Several times a week, Albert goes to her studio. She begins her day by putting on music on her portable, Bluetooth speaker. The sound fills up the whole space. Certain songs, such as The Rolling Stones's "Gimme Shelter" or David Bowie's "Heroes," get her in the mood to focus on her art, so she'll listen to them a couple of times in a row. "If you think you keep hearing the same song coming from my studio, that's why! But I also enjoy listening to newer music too, as well as podcasts."
Next, she looks through prints to find visually strong images, or ones with an emotional edge. She pins these photos on the wall, and proceeds to identify pairings for her diptychs. Sometimes, a pairing jumps out at her because of a similar color scheme or location. Other times, she'll put one image next to another to see if they blend well together. "If a pairing makes me laugh or think, 'Oooh' or 'Huh?,' I know I am on a good track with it and will pin it up on the wall so I can think about it some more."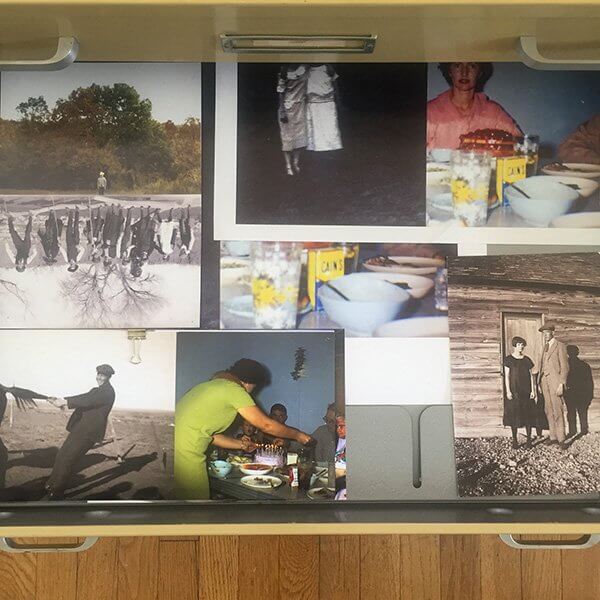 Once she decides a pairing is worth pursuing, she works on it at home. She scans the old, 35-mm slides on an Epson flat bed scanner and creates diptychs with them in Photoshop. Then she prints them out in a 17″ x 47″ format from a large printer that can accommodate rolled paper. She's also experimented with printing out images on metal, in a process called dye sublimation.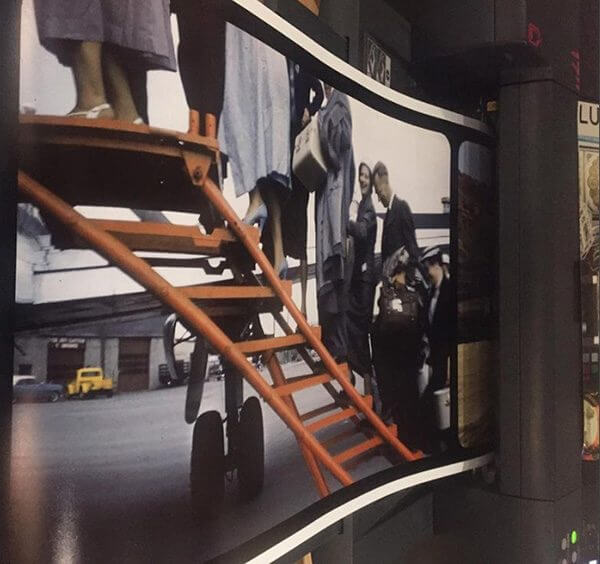 For her current series, Family Fictions, she broaches the theme of women separating from convention and pursuing their own path. The project didn't start with this intention. "It has evolved to the point where I can see it as a major through-line, which ends up informing the images I choose to work with," says Albert.
Life experiences, including growing up in a family and then having children of her own, provide her with ideas for her work. What's happening in popular culture, the media, and art world also informs what's on her mind and impacts her art. She works on one project at a time. "I'm also always thinking about ways I can expand the project or what other projects I would like to do in the future."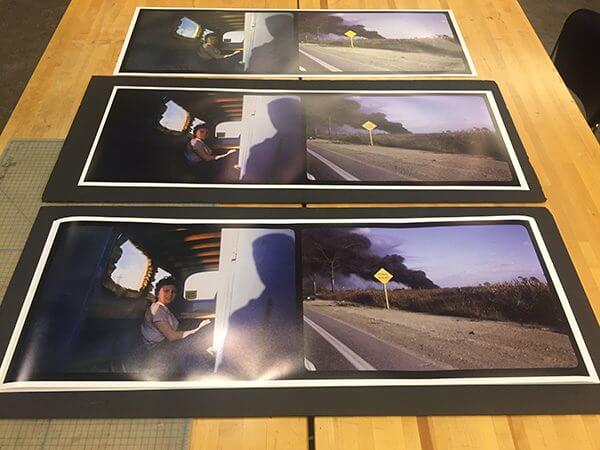 How long she spends at the studio varies depending on the day and her schedule. She has no rigid starting or ending time. But while there, she's very focused. "I don't leave until I've finished what I came to do," she says. "This can take a couple hours or the whole day—it depends on what I'm working on."
Albert became involved with United South End Artists (USEA), a non-profit for artists, when she first arrived at the studio. USEA hosts an annual open studios event (September 15–16 this year), which will feature Albert's artwork. This summer, her work can also be seen at "The Fence 2018," the largest outdoor traveling photo exhibit in North America, with stops in Brooklyn, Denver, Santa Fe, Boston, Atlanta, Durham, Sarasota, and Calgary, Canada. "I'm thankful that there are organizations like the USEA, which supports artists through organizing open studio events," she said.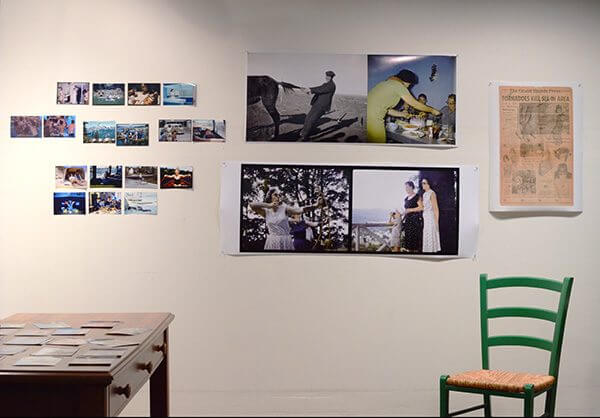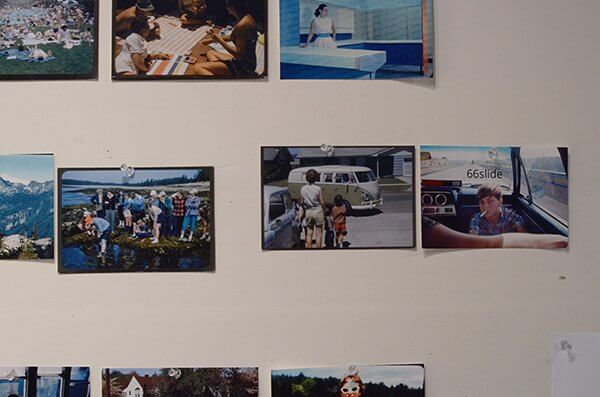 Copyright 2018 Woven Tale Press LLC. All Rights Reserved.