A Look at Indie Authors and Their Publishers
By Lanie Tankard, Indie Book Reviews Editor
A GIFT FROM ABUELA by Cecilia Ruiz (Candlewick Press, August 7, 2018). 38 pp, hardback $15.99.
"Sweet are the uses of adversity…."
—William Shakespeare,
As You Like It (Act II, Scene I)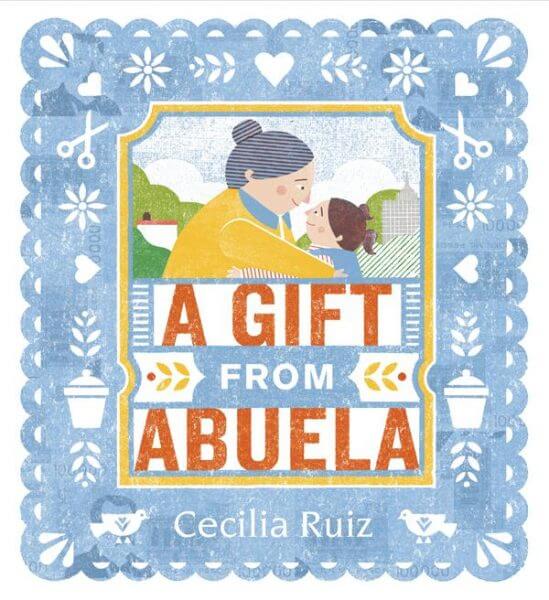 Indie publishers bring all types of books to life. Some offer many genres while others concentrate on particular areas, such as international, science fiction, or poetry. This month's Eye on the Indies takes a look at a new title from an indie publisher specializing in children's literature.
One timely children's story just published is loaded with lovely illustrations that supplement the text of a touching tale about family togetherness. Cecilia Ruiz is both author and illustrator of A Gift from Abuela, her first children's book. It's aimed at preschool to Grade 3, or about four to eight years of age. The size is easy to hold while cozying up with a child, too—not quite square (9 1/16" x 9 13/16"), so the slightly taller height helps it stay upright.
Set in Mexico City, the narrative recounts the bond between a girl named Niña and her Abuela, who's loved Niña since she was born. Abuela is the Spanish word for grandmother, while niña means girl. As Niña grows, the two enjoy simple pleasures, like sitting on a park bench together eating pan dulce (sweet bread). Abuela wants to buy a very special gift for her granddaughter, so she begins saving a few pesos each week. Ah, but life can sure change, and suddenly Abuela's mission is no longer possible. As both Abuela and Niña soon discover, however, they already have an extraordinary gift to share: time together.
There's a captivating whimsy to the illustrations by Ruiz. The pictures are uncluttered, making the emotions conveyed quick to grasp. Some images (including the cover) illustrate papel picado, colorful perforated tissue paper that's hung from a string line. It's a Mexican folk art similar to an ancient Chinese form. Ruiz cleverly pairs papel picado with monetary concepts in her plot to represent the underlying idea of an old proverb: When life gives you lemons, make lemonade—or in Spanish: Cuando la vida te da limones, haz limonada.
A Gift from Abuela is a mini memoir drawn straight from the author's own life, and Ruiz offers it up as a delightfully understated allegory. The book is a poignant reminder to spend time together—and if circumstances separate us, to hold fast to our memories. No matter what, love will survive.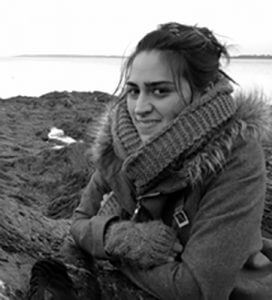 A Gift from Abuela offers a judicious teachable moment. So many discussions could spring from this one simple charming book. When we see images next to words, stories come alive in our minds. Deborah Wiles, another children's book author, has explained the phenomenon like so: "Telling stories with visuals is an ancient art. We've been drawing pictures on cave walls for centuries. It's like what they say about the perfect picture book. The art and the text stand alone but together they create something even better. Kids who need to can grab onto those graphic elements and find their way into the story."
And stories connect us. In a lecture on the future of reading and libraries, Neil Gaiman observed that "…individuals make the future, and they do it by imagining that things can be different." Gaiman urged: "We have an obligation to read aloud to our children."
Heartwarming stories like A Gift from Abuela turn an obligation into a joy. I hope Cecilia Ruiz will pair up her pen and her paintbrush again to create more books for children. The world needs them.
Cecilia Ruiz is an author, illustrator, and graphic designer in Brooklyn. She holds an MFA in Illustration from the School of Visual Arts in New York City. Ruiz is originally from Mexico City, where she earned a BFA in Graphic Design from Universidad Iberoamericana. She illustrated many publications written by others before coming out in 2015 with one of her own, The Book of Memory Gaps, which she wrote and illustrated for adults (originally published by the former Blue Rider Press, now Penguin Random House). Her next adult title, The Book of Extraordinary Deaths, is due out in October from Penguin Random House.
Publisher: Candlewick Press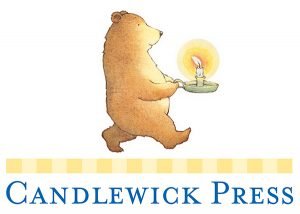 Children's book publisher Candlewick Press in Somerville, Massachusetts, began in 1991 with six employees as the US "sister company" of Walker Books Group, which was founded by entrepreneur Sebastian Walker from a spare bedroom in his London home in 1978. He immediately hired art director Amelia Edwards and editor Wendy Boase. All three are now deceased.
Before his death in 1991, Walker set up the company as an employee-owned structure to ensure it would remain self-determining. In 2011, on the twentieth anniversary of Walker's death, the book group established the Sebastian Walker Award for new illustration. Walker Books Group calls itself a "wholly independent publisher of English-language children's books," with offices on three continents: Walker Books UK (now headed by publisher and creative director Deirdre McDermott), Walker Books Australia, and Candlewick Press in the United States. Candlewick now numbers one hundred employees and more than 150 authors and illustrators.
Since its start, Candlewick has published over three thousand books for children. The list includes picture books, beginning readers, children's literature, graphic classics, nonfiction, middle-grade, and young adult. Walker Books Group established Walker Productions in 2007 to develop new media environments for their stories. Candlewick now has more than 250 books in electronic format, and counts among its titles a National Book Award and two Newbery Medals.
For Candlewick's twenty-fifth anniversary, the publisher launched My First Book Club  to help nurture a lifelong love of reading. And working with a grassroots project called Help Refugees, Candlewick is bringing out next month a story for six- to nine-year-olds about a little girl who must become a refugee: The Day War Came by Nicola Davies, illustrated by Rebecca Cobb. 
Candlewick's single-minded focus on children's books is driven by its longstanding approach expressed on the press's website: "Whatever the future brings, we will remain staunchly independent.…"
Candlewick Press currently does not accept unsolicited manuscripts, but is open to submissions of artwork "if you think your illustration style is well suited to our list." Guidelines are on the website.
Copyright 2018 Woven Tale Press LLC. All Rights Reserved.