August 2018
By Donald Kolberg, Art Bookmarks Editor
Monthly highlights of online resources and websites informative and inspiring for artists or art enthusiasts. Most are free. Suggestions are welcomed.
The Hidden Half of Florence's Art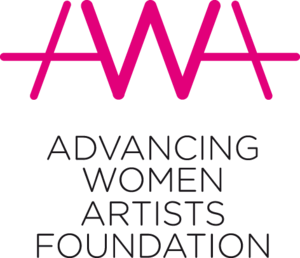 Are you familiar with the work of Maria van Oosterwyck, Antonietta Brandeis or Anna Piattoli. Probably not. These are artists, women, who have been forgotten, overlooked, and whose work has been allowed to disintegrate in the storages of some of the greatest museums. Now, the Advancing Women Artists Foundation, an American not-for-profit 501(c)(3), is committed to identifying, restoring, and exhibiting artwork by women in Florence's museum storages. This incredible organization has restored over forty works by women from the Renaissance to the twentieth century. Take some time to learn all they do by visiting their site.
A Masterpiece Discovered in a Basement …Again
So, I guess I've been hanging out in the wrong basements. Oh wait, Florida doesn't have basements, oh well. A work attributed to little-known British artist Tom Wright discovered after his death had the signature of another artist on the back of the canvas. Now I've been known to reuse canvases. But to use one with the signature of your friend, Lucian Freud goes a bit too far. Check out the whole story here.
This seems to be turning into bookmarks of found artwork, so let's just continue ….
A Real Find in a Storage Unit
Following the death of Orrin Riley, his executors spent years sorting out his property from his restoration business. When finally allowed to auction off property not assigned to any owner, the contents of a storage unit went up for auction. "According to the New York Post's Melissa Klein, Chelsea gallery owner David Killen discovered the paintings—as well as a canvas he attributes to Swiss-German modernist Paul Klee—in a storage unit he purchased last year for $15,000." Read the full article here.
And then there are times you don't get to keep it…
In 1978 while Robert Motherwell was having artwork moved from one storage unit to another, a number of pieces disappeared. Years later the son of an employee of the moving company brought one of the paintings to the Dedalus Foundation earlier this year in hopes of having it authenticated. OOPS! Read the story here to see what the FBI had to say about the recovery.
Now you see them now and now…where are they?
The Los Angeles Times and the Times Mirror building housed hundreds of artworks by twentieth century artists Picasso, Rufino Tamayo, Helen Frankenthaler, Milton Avery, Richard Diebenkorn, Isamu Noguchi, Ellsworth Kelly, Saul Steinberg, Claes Oldenburg, and many others by artists from the collection built by Dr. Franklin Murphy and Otis Chandler. As the paper changed hands and got ready to move to a new location, a newsroom folklore grew surrounding the five lithographs by Pablo Picasso that were often hidden behind a lowered projection screen in the company's community room. Follow the article here as it weaves the story of how the collection of art grew to make a corporate statement and where the Picassos could be.
ART TIDBITS
The internet loves lists and there's always something to put in order, categorize or just number so here are a couple;
This one is for those times in a group when you just need something to talk about. 8 English Art Terms you Should Know
This one is just plain fun. 10 Mysteries Hidden in Famous Paintings
Okay one more. This is a list that always starts conversations at parties. The 10 Most Faked Artists
And as always feel free to email me with your thoughts at dkolberg@thewoventalepress.net.
Copyright 2018 Woven Tale Press LLC. All Rights Reserved.