A Look at Indie Authors and Their Publishers
By Lanie Tankard, Indie Book Reviews Editor
A HISTORY OF SILENCE: FROM THE RENAISSANCE TO THE PRESENT DAY by Alain Corbin, translated by Jean Birrell (Cambridge, UK & Medford, MA, USA: Polity Press, June 2018). 160 pp, paperback $19.95. Also available as hardcover and e-book. French edition: Paris: Éditions Albin Michel, 2016.
"Let silence befriend you…."
—Harry A. Wilmer,
Quest for Silence
"We realize the importance of our voice when we are silenced."
—Malala Yousafzai,
Speech to the United Nations (July 12, 2013)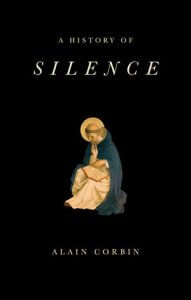 The word silence can be either a noun or a verb, as the two preceding quotations illustrate. Silence can be quietude, stillness, peace, a hush, or calm—as well as the ignoring of something. Alternatively, to silence is to stop or suppress someone or something from making noise—or from speaking.
In A History of Silence, now translated into English, French historian Alain Corbin delves into the absence of sound. A prolific author, he has specialized in the history of the senses. His book on the sense of smell, The Foul and the Fragrant: Odor and the French Social Imagination, was twice as long as this current exploration on the sense of hearing, but Corbin continues his tradition of looking at the impact of one sense on society through the ages. He's already addressed sound in Village Bells: Sound and Meaning in the Nineteenth-Century French Countryside, and in this book he tackles the opposite.
Corbin has used a microhistorical approach in some of his works, such as The Life of an Unknown: The Rediscovered World of a Clog Maker in Nineteenth-Century France. Microhistory utilizes the case history of a certain individual or subject to study a particular point in the past. Here in A History of Silence, he employs that method in an interesting manner by operating the case history of one sense as a lens to study the social order of bygone eras. Corbin relies on literary descriptions of our auditory ability via literary quotations from the past few centuries, mulling them over in a thought-provoking manner while also examining silences in paintings.
Many writers have approached this topic using a wide variety of angles: from Thich Nhat Hanh (Silence: The Power of Quiet in a World Full of Noise) to Annie Dillard (Pilgrim at Tinker Creek), from Beatriz Bracher (I Didn't Talk) to Terry Tempest Williams (When Women Were Birds: Fifty-Four Variations on Voice), to name but a few. Even musicians have been fascinated by a lack of sound—most famously John Cage in his piece 4'33".
Corbin's book adds to the existing corpus as he places silence century by century into a period's zeitgeist, using literature, art, philosophy, and religion to portray a broad swath of societal changes over time. It's a generally Eurocentric view, with the United States included. He quotes Swiss philosopher Max Picard heavily, but also cites Henry David Thoreau and Edward Hopper—and takes Harvard to task for manners ("inexplicable negligence") during his visit there.
He draws a strong connection between silence and writing, saying: "The blank page is the creative space par excellence." The topic is of particular interest to writers, who both seek silence to place words on the page (see Laura Furman's recent Glimmer Train essay) as well as experience silence in the form of writer's block (see Tillie Olsen's book Silences).
While he doesn't stride across too many continents (pretty much skipping Asia, Africa, and Latin America), and doesn't venture far outside Christianity to examine other religions, Corbin does raise profound questions and brings to the forefront a centuries-old discussion of a fascinating theme.
A History of Silence is a highly documented academic treatise in which the sheer volume of quotations within the text, however, comes close to snuffing out the author's captivating literary essay. Corbin's thoughts are discernable from the beginning, and perhaps he's merely doing initial scene setting and grounding, but it's not until Chapter Seven ("The Tactics of Silence") when his knowledgeable voice finally breaks through and his own ideas on the meaning of quietude appear. That's where the book really takes off. If only Corbin had continued longer. It's one of the strongest chapters.
He considers how today's social media convey silence. He discusses silence as an aid to meditation and as a virtue, but doesn't venture into the opposite—the territory found within Audre Lorde's "your silence will not protect you," in light of the #MeToo movement as well as sex abuse scandals in the Catholic Church. Corbin notes significant silences in ancient times: Solomon, Ajax to Ulysses, and Dido to Aeneas. Another chapter examines the silences of both love and hate. A Postlude looks at "The Tragedy of Silence."
Corbin examines ancient quests for silence, goes into contemplative prayer, looks at the discipline of silence in education and the military, notes injunctions to silence (a finger to the lips), sees silence as self-control (good manners and soul-searching), acknowledges silence as an instrument of power (shunning). He devotes a chapter to absolute silence, focusing on Joseph of Nazareth, who spoke not a word in the Scriptures. Another chapter explores how silence itself can speak: Corbin calls the voice in Dutch paintings by Johannes Vermeer and Rembrandt Harmenszoon van Rijn "mute noise." He observes that Edward Hopper "painted the silence existing between people." Corbin even studies the speech of bodies in silent films.
The figure of St. Dominic on the cover (designed by David A. Gee) comes from a larger fifteenth-century painting, "The Mocking of Christ" by Fra Angelico, and represents silent meditation by the gesture of St. Dominic's hand on his chin in contemplation.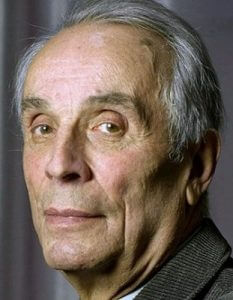 The author breaks his subject down into many facets of meaning in this book, brushing aside a few here and there with an occasional "not within the scope of my study" comment. One thinks of an archeologist sweeping dirt particles from a pottery shard to focus on its story more clearly.
Corbin finds silence in places (buildings such as libraries, cathedrals, houses, castles, hospitals, movie theaters, and prisons), in nature (forests, deserts, moonlight, snow, and mountains), in paintings and bedrooms. He notices silence hidden everywhere—implying we could, too, if we would simply slow down and look around. Ultimately, he concludes silence is present inside us, and enumerates ways to access it.
In A History of Silence, Alain Corbin urges us to value silent spaces in a cacophonous world, a tenet well worth considering.
Alain Corbin is professor emeritus of the Université Paris 1 Panthéon-Sorbonne, Center for the History of the Nineteenth Century.
 His other books include Time, Desire and Horror: Towards a History of the Senses; The Village of Cannibals: Rage and Murder in France, 1870; The Lure of the Sea: Discovery of the Seaside in the Western World 1750–1840; and Women for Hire: Prostitution and Sexuality in France after 1850. He coedited A History of Virility (with Jean-Jacques Courtine and Georges Vigarello), and has written a number of books not yet translated into English.
Corbin received the 2016 Roger Caillois Prize in the essay category for the French edition of the book under review, Histoire du silence: De la Renaissance à nos jours, published by Albin Michel. The prize is awarded each year to a Latin American writer, a French writer, and a French essayist by the Maison de l'Amérique Latine cultural center in Paris and the Pen Club Français. The Society of Readers and Friends of Roger Caillois created the prize in 1991.
Jean Birrell, translator, is an honorary fellow at the Institute for Advanced Research in the Arts and Social Sciences at the University of Birmingham (UK), where she studied history. Her published articles have focused on social and economic history of the forest, hunting, and poaching in medieval England. Birrell has translated many works in French history.
Publisher: Polity Press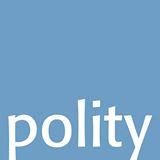 Polity Press is an international publisher of social science and humanities books. British sociologist Anthony Giddens, Baron Giddens, and British political scientist David Held cofounded the press in 1984–85. Polity is an independent company with UK offices in Cambridge and Oxford, and US offices in Boston and New York.
The press publishes over 150 titles per year, with distribution handled by John Wiley & Sons. Polity specializes in "original, cutting-edge books and textbooks in higher education," and is known for politics, sociology, and philosophy, as well as social and political theory. The publisher has expanded to the fields of history, media and cultural studies, literary studies, gender studies, health and social care, anthropology, environmental studies, and economics.
Polity Press is committed to the diffusion of ideas across cultures and language barriers, grounded in a major translation program. Proposal submission guidelines are available on the website. Polity does not publish fiction, poetry, personal memoirs, or articles.
Copyright 2018 Woven Tale Press LLC. All Rights Reserved.