Congratulations,
Alexander Klang!
recipient of the
Elizabeth Sloan Tyler Memorial Award
for fine art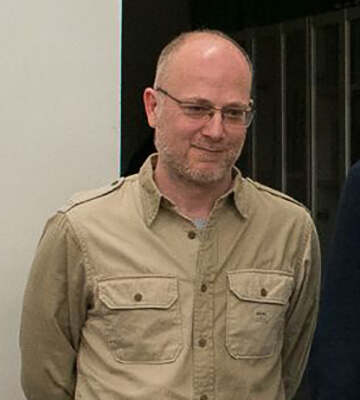 My subject is analog portrait photography. I am interested in encounters with strangers, usually in unfamiliar places. I am not interested in telling a story about these encounters, nor with artificial staging. I am more interested in natural expressions—the spontaneity of a moment or an unexpected gesture or posture, and in a very reduced framework/setting. The uncertainty of these encounters, the limited time and the unfamiliarity of place, help me to avoid rehearsed and classical poses."
Alexander Klang lives in Berlin, Germany. Currently he is enrolled in a two-year postgraduate photography master class at the Ostkreuzschule für Fotografie in Berlin. Klang specializes in analog portrait photography. His work has been exhibited in both Europe and the United States.
See Klang's winning works in WTP Vol. VI #9.
Copyright 2018 Woven Tale Press LLC. All Rights Reserved.