Jeremy Ackman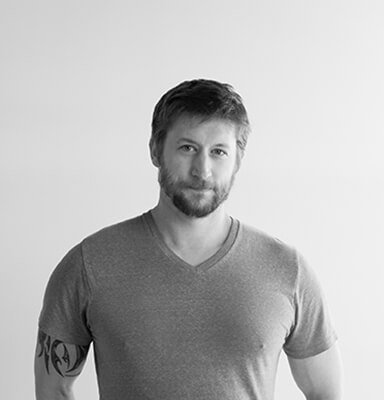 I see photography as documenting the life around me. I started photographing my daily commute to work on the subway. From there to documenting my family, as a stay-at-home father I've been focusing on my daughter growing up and the world around us. By concentrating on my surrounding environments there is a bigger influence on ours lives that we don't necessarily sense, but infect the way we think and feel about the world. I combined them because the two worlds are not separate. By us living here our surrounding shapes us as we shape it."
Jeremy Ackman is from Cincinnati, Ohio. Jeremy joined the Ohio National Guard after high school. During that time Jeremy was deployed to Kosovo, New Orleans, and Iraq. He got married and moved to Boston with his wife Rachel. Jeremy attended the University of Massachusetts Boston where he graduated with a Bachelors of Arts. In 2014, he attended Hampshire Institute of Art for graduate school, where he received a Master of Fine Arts of Photography in 2016. He has shown work in New York, Filter Space, Black and White Magazine, The Griffin Museum of Photography, Panopticon Gallery, and Phoenix Art Museum.
See Ackman's winning works in WTP Vol. VI #9.
Copyright 2018 Woven Tale Press LLC. All Rights Reserved.