Pamela Sumners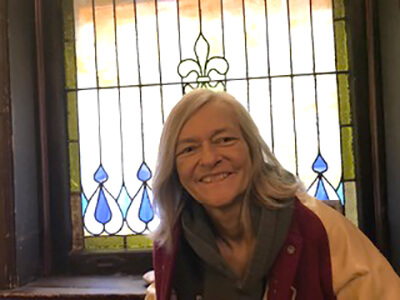 Pamela Sumners is a constitutional and civil rights attorney, with a special interest in religion cases. A native Alabamian, she has litigated against Roy Moore, Jay Sekulow, Bill Pryor, and a governor who argued that the Bill of Rights doesn't apply to Alabama. She has published her work with about twenty magazines and online blogs. She always reads the contributors' notes, and sees that other writers have loftier motivations for writing, such as bringing order to chaos. She writes because writing implements are everywhere, and she experiences an irresistible impulse to use them when she sees them. She once wrote an eight-page poem, selfishly, with the golf-tee pew pencils intended for an offertory envelope; fortunately, she was in the back row. She lives in St. Louis with her wife, teenage son, and three rescue dogs. 
Read Sumner's winning poems in WTP Vol. VI #9.
Copyright 2018 Woven Tale Press LLC. All Rights Reserved.