Painting with Light
Interview by Jennifer Nelson, WTP Feature Writer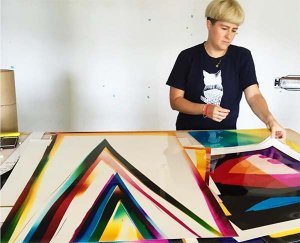 Liz Nielsen is a Brooklyn-based artist whose works have been exhibited in New York, Chicago, Paris, London, Budapest, Amsterdam, and Berlin. Her photographs are printed in the analog color darkroom, with handmade negatives and found light sources. They range in size from 100-by-100-inches to 8-by-8-inches.   
Liz earned her MFA from the University of Illinois at Chicago in 2004, her BFA from The School of the Art Institute of Chicago in 2002, and her BA in Philosophy and Spanish from Seattle University in 1997. Nielsen's works have been reviewed in The New Yorker, The Financial Times, The British Journal of Photography, The New York Times, LensCulture, and ArtSlant. 
Liz is represented by Danziger Gallery in New York, SOCO Gallery in North Carolina, Horizont Gallery in Budapest, Black Box Projectes in London, and NextLevel Galerie in Paris.

Her work appears in WTP Vol. VII #3. 
Nelson: You refer to your images as "painting with light." Can you talk about what you mean by this, as well as how you are achieving these effects in a darkroom, and without a camera?
Nielsen: I have described some of my work this way, yes. I say this because I build my negatives layer by layer and expose the photographic paper several times with light to create one of the images. I mix and combine light directly onto the paper so it feels a bit like painting. I work in the dark to make photograms in analog color using traditional chemical processing. I enjoy working this way because everything is variable, and making each photogram is a unique experience. I have more than twenty years experience in analog photography, so I understand the relationship of light's frequencies and how it interacts with chromogenic paper canvases.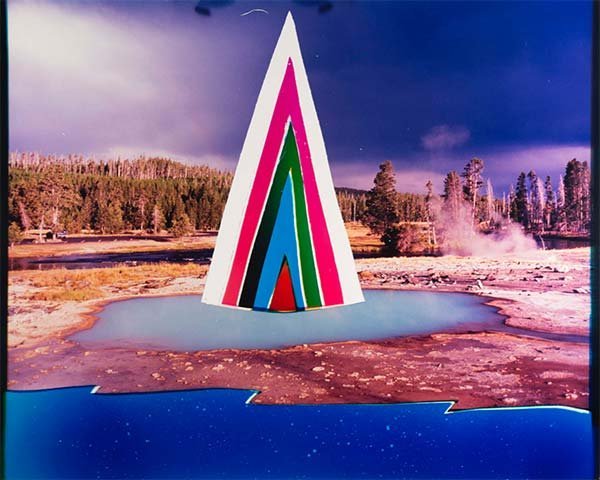 Nelson: Your recent exhibit The Arrival in London features twenty-five new color photograms. Can you explain the importance of objects in creating this work and comment on how this series was completed in California in 2018, not in your Brooklyn studio?
Nielsen: My recent exhibition presents many new works where I am studying not only light, but light in the landscape. Like Monet studied the light on the haystacks and painted them over and over at different times of the day, I've been creating photograms that have the same shapes but shifting and changing light. I did a residency in Los Angeles, and because the whole city is connected by highways, I drove to and from the darkroom every day seeing the same landscape and watching the light shift and change color, making the shapes of the mountains appear to be new each day.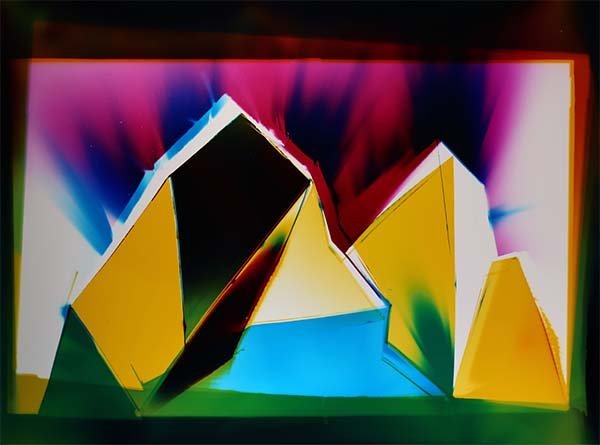 Nelson: There's a real abstractions to these works. Are there painters as well as photographers who have influenced you? 
Nielsen: Photography, painting, printmaking, and sculpture directly influence me. There are too many artists to name that I love and most of their art looks nothing like mine. But often when I am working, I am looking at photographic landscapes or skateboard art graphics for inspiration. Yet, at the same time, I look at as much art as I can so that I am not making art inside of a vacuum and rather creating art in conversation with what is happening both historically and currently in contemporary art.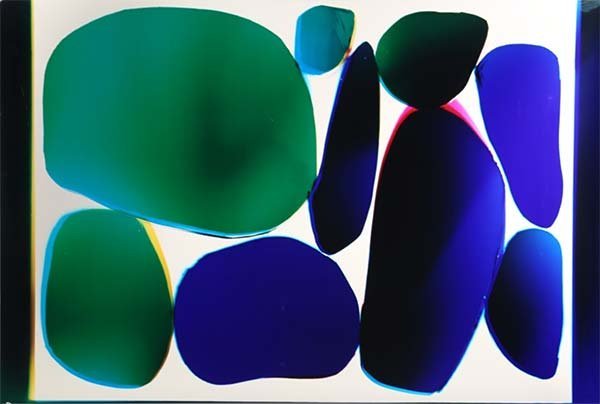 Nelson: In September 2016, you attended the artist residency at the Budapest Art Factory. What did you focus on during this residency, and how did the time in Hungary impact your work?
Nielsen: During the time at my residency at the Budapest Art Factory, I was working on photograms that shape-shifted from one thing into another in front of your eyes, abstractions that had double representations. And being in Hungary was an incredible experience. I think it is very healthy to go far from home where you don't know anybody. I was taking in the world and every moment with new eyes. This is always inspirational.
Nelson: What materials do you use, including special lights, lamps, and paper?
Nielsen: I use Fujiflex paper. I love how glossy it is. It looks like liquid. The light seems to sit both on top of the paper as well as inside of it. Plus it is UV resistant. For lights, I use the enlarger lamp as well as any lights I can get my hands on. Sometimes, I even use the light of my cell phone.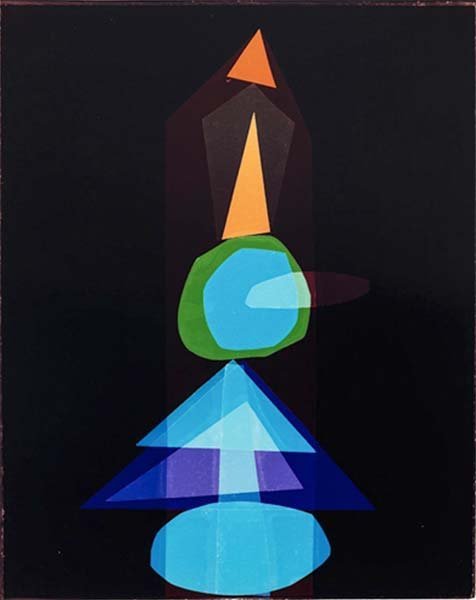 Nelson: Please talk about your fashion collaborative projects with such luxury good retailers as Hermès Parfumerie and Salvatore Ferragamo. How did—or didn't—this work impact your fine art works?
Nielsen: With my fashion collaborations, they were more about the store exhibiting my work. With Hermès for instance, I created a video of photographs layered on top of each other to form a world and that played behind the perfume and then the sculptures on the pedestals were similar to the tree shapes inside of the video. I think it impacted me in that it opened me up to wanting to do more with fashion in general. I would really like to create prints for some clothing or maybe do a wallpaper one day.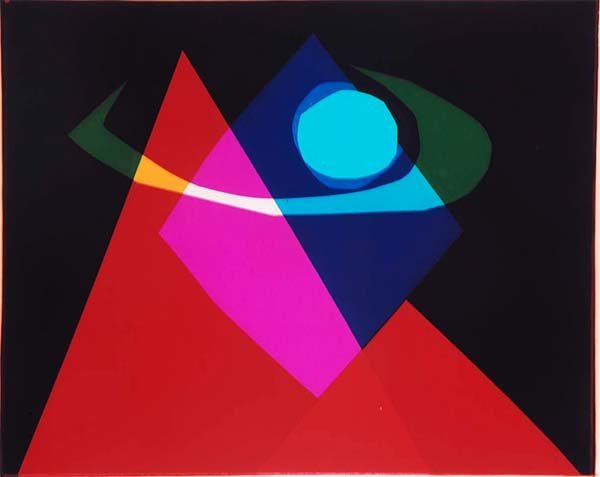 Nelson: What impacted your decision to pursue the arts as a career and complete a BFA and MFA in art after earning a degree in Spanish and philosophy?
Nielsen: For me, being an artist is being an inventor. I think both Spanish and philosophy are going to help me think from a variety of perspectives. Now I'm quite interested in quantum physics and am making work about that. I've got another show coming up in Budapest, opening in April. It is called Entanglement, based on quantum entanglement.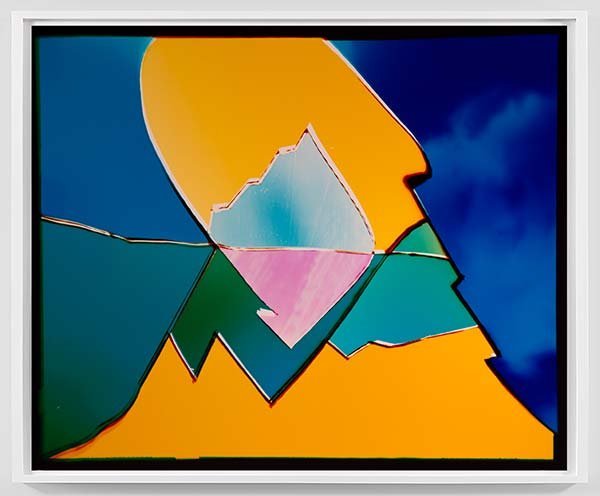 Copyright 2019 Woven Tale Press LLC. All Rights Reserved