Eye on the Indies:


A Look at Indie Authors and their Publishers
By Lanie Tankard, Indie Book Review Editor
Bright by Duanwad Pimwana, translated by Mui Poopoksakul (San Francisco: Two Lines Press, April 9, 2019). 184 pages; $16.95, paperback ISBN 9781931883801; $8.99, e-book ISBN 9781931883825. Melbourne, Australia: Brow Books, Forthcoming June 2019.
First published in Thai as Changsamran (© Pimjai Juklin 2002).
"…to me the trick in life is to take that sense of generosity between kin,
make it apply to the extended family and to your neighbour,
your village and beyond."
—Tom Stoppard
(Interview by Tim Adams, The Guardian, September 20, 2008)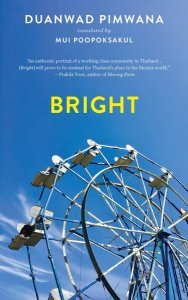 Bright is a figurative photo album. As if they were snapshots, thirty-six short chapters chronicle one small boy's life in one small Thailand community.
"I'll be back in a bit," Kampol Changsamran's father had told him, but he didn't return. Neighbors in Mrs. Tongjan's "cluster of tenement houses" notice the five-year-old, nicknamed Boy, patiently standing where his father had told him to wait. One by one, they approach Kampol. Soon the story comes out.
His parents had a fight the night before. His mother took off on a motorbike. A truck followed with most of the things in their house—except the people. She left behind Kampol's ten-month-old brother, Kamjon, as well. Since Kampol's father couldn't afford the rent alone, he gave the keys to the landlady and took the baby to his grandmother's house, leaving Kampol standing there holding two bags of clothes. Wanting to be sure his father could find him, Kampol refuses to budge, despite an empty tummy and eventual tears rolling down his face.
What should the neighbors do? Aoi gives Kampol money to buy a snack at the store, quickly becoming a role model of pity that stirs others to act. Soon everyone in the village wants to feed Kampol, setting up a generosity competition to feed and house him.
Kampol hears from the neighbors that his mother is having an affair. His father returns occasionally, saying he's having a hard time finding work and doesn't have a place to live yet so he's sleeping in his truck. He tells Kampol to wait a bit longer.
Slowly it dawns on the community that Kampol has become "everybody's burden." The neighbors start to argue. Kampol is passed around the village. Oan, one of Kampol's best friends, wants him to stay with his family, but they barely have enough rice. Hia Chong, the shopkeeper, takes a special interest in Kampol. Dang hires him to massage his back, paying the boy twenty bhat. Kampol feels at home everywhere and nowhere.
Author Duanwad Pimwana captures everyday life in Thailand with detailed observations presented through the eyes of one deserted little boy, and yet she does it in a way that bypasses sadness and borders at times on humor.
Kampol and his friends pretend an empty cardboard box is a tree house, since they can't build one. They walk more than a mile to attend Tia's funeral at Samed Temple. They also travel a long way by foot to the Rice Giveaway, a social welfare program where people stand "searing in the sun" awaiting one free bag of rice per life—each hand marked with a splash of red paint afterward so no one can exceed the quota. Pacific culture is woven throughout: chewing betel nut quids, digging for clams, monks making their rounds for alms, and a performance by a traveling likay folk-theater troupe.
Bright begins with a map of Mrs. Tongjan's Community and a list of Primary Characters, followed by a Prologue.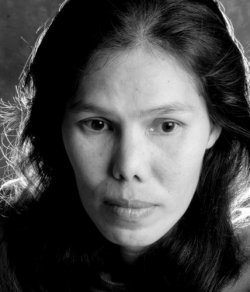 Kampol's family name, Changsamran, means "bright." Perhaps that's what gives this abandoned boy resilience. "I'm both Kampol and Kampol's parent," he declares to Hia Chong one day, as he tells himself to clear the dishes from the table. This is not the life Kampol had imagined, but he rises to the occasion in a stellar manner. Pimwana ends her novel at the top of a Ferris wheel, with a poignantly vague touch of magic realism.
Stories—they're all we really have. They define us, tell others we were here, sanctify our existence, consecrate our lives. Pimwana frames the tale of one boy in one community to represent the entire global village. Understanding the stories of different lives has become critically important. Viewed as a whole, they offer a panoramic of humanity. Yet there's a larger question being asked here: What creates unity to bear responsibility for others?
Bright is the first translated novel by a Thai woman to appear in the United States. One hopes for more from Duanwad Pimwana.
Duanwad Pimwana is the pen name of Pimjai Juklin, a Thai writer who lives in Chonburi on the Gulf of Thailand where she was born. Her nine books include short stories, poetry, a novella, and cross-genre fiction.
After finishing Chonburi Vocational College, Pimwana worked as a journalist for a local newspaper before becoming a full-time author. Her writing has appeared in Words Without Borders, Asymptote, and The Southern Review. Three of her stories (1992, 1993, 1994) won the Cho karaket Literary Prize from the former short-story magazine.
She won the 2003 Southeast Asian Writers Award (known as the S.E.A. Write) for Changramsan—now published in English as Bright. Only five other women have won the Thailand division of the S.E.A. Write Award since its inception in 1979. The Thai PEN Center and the Writers Association make the prize selections. Bright also earned Honorable Mention in the first Global Humanities Translation Prize from Northwestern University. 
Pimwana's short-story collection Arid Dreams, also translated into English by Mui Poopoksakul, came out last month from Feminist Press.
Mui Poopoksakul has practiced law in New York City. Now living in Berlin, she grew up in Bangkok and Boston. She holds an MA in cultural translation from the American University of Paris and majored in literature at Harvard College. Her translations have won awards from PEN and been shortlisted for the UK's TA First Translation Prize from the Society of Authors in 2017,  the same year Culture Trip named Poopoksakul one of 20 Leading Translators Under 40. She guest edited the Thailand issue (November 2016) of Words Without Borders, in which Duanwad Pimwana's short story "Monopoly" appeared in both written English and spoken Thai. It is the opening chapter in Bright, the novel under review.
Publisher: Two Lines Press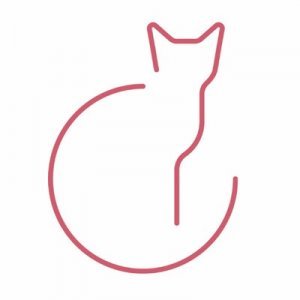 Two Lines Press, book-publishing arm of the Center for the Art of Translation (CAT) in San Francisco, produces translated single-author works of contemporary literary fiction and creative nonfiction.
Olivia Sears, board president, founded the nonprofit CAT in 2000. In 1993, she helped establish the California center's biannual journal, Two Lines: World Writing in Translation, which still anchors CAT twenty-five years later. She holds a PhD in Italian Literature from Stanford University and a BA in Humanities from Yale University. A translator of Italian poetry, Sears is also on the advisory board of the Center for Writers and Translators at the American University in Paris.
CJ Evans, editorial director of Two Lines Press and editor of Two Lines journal, is a poet. He also curates a series of events for CAT called Two Voices. Evans earned an MFA from Columbia University and a BA from Reed College. He has been an editor at Tin House and worked at the Academy of American Poets. His book A Penance was a finalist for the 2013 Northern California Book Award in Poetry. Terrance Hayes selected his book The Category of Outcast for the Poetry Society of America's New American Poets 2008 chapbook series. Evans received the 2013 Amy Lowell Poetry Travelling Scholarship, which he spent in Aix-en-Provence, France.
Managing editor of Two Lines journal is Jessica Sevey. Mark Hauber is director of CAT's educational program, Poetry Inside Out. 
Submission guidelines for Two Lines Press and Two Lines journal are on the website. Manuscripts are accepted year-round.
Copyright 2019 Woven Tale Press LLC. All Rights Reserved